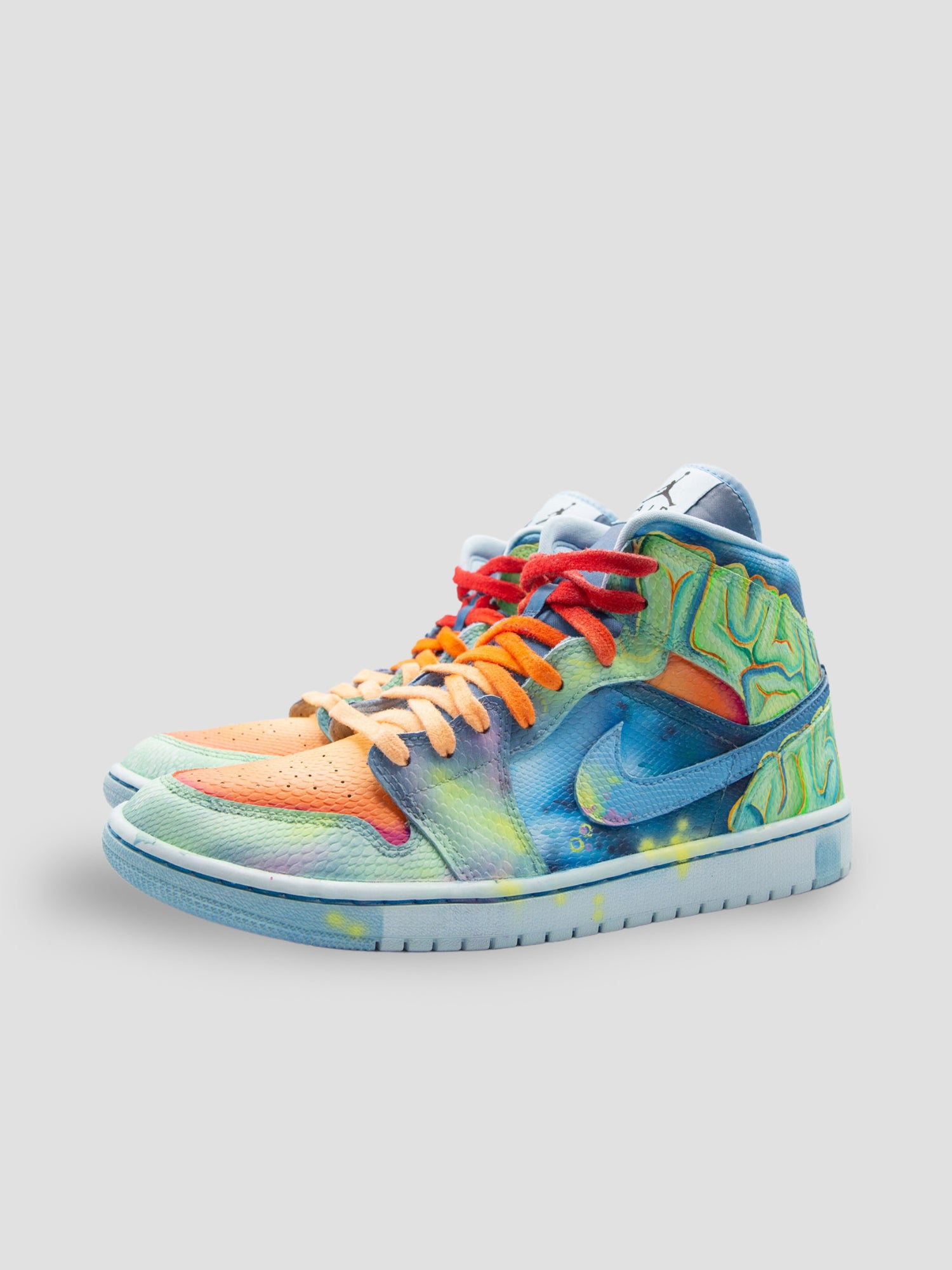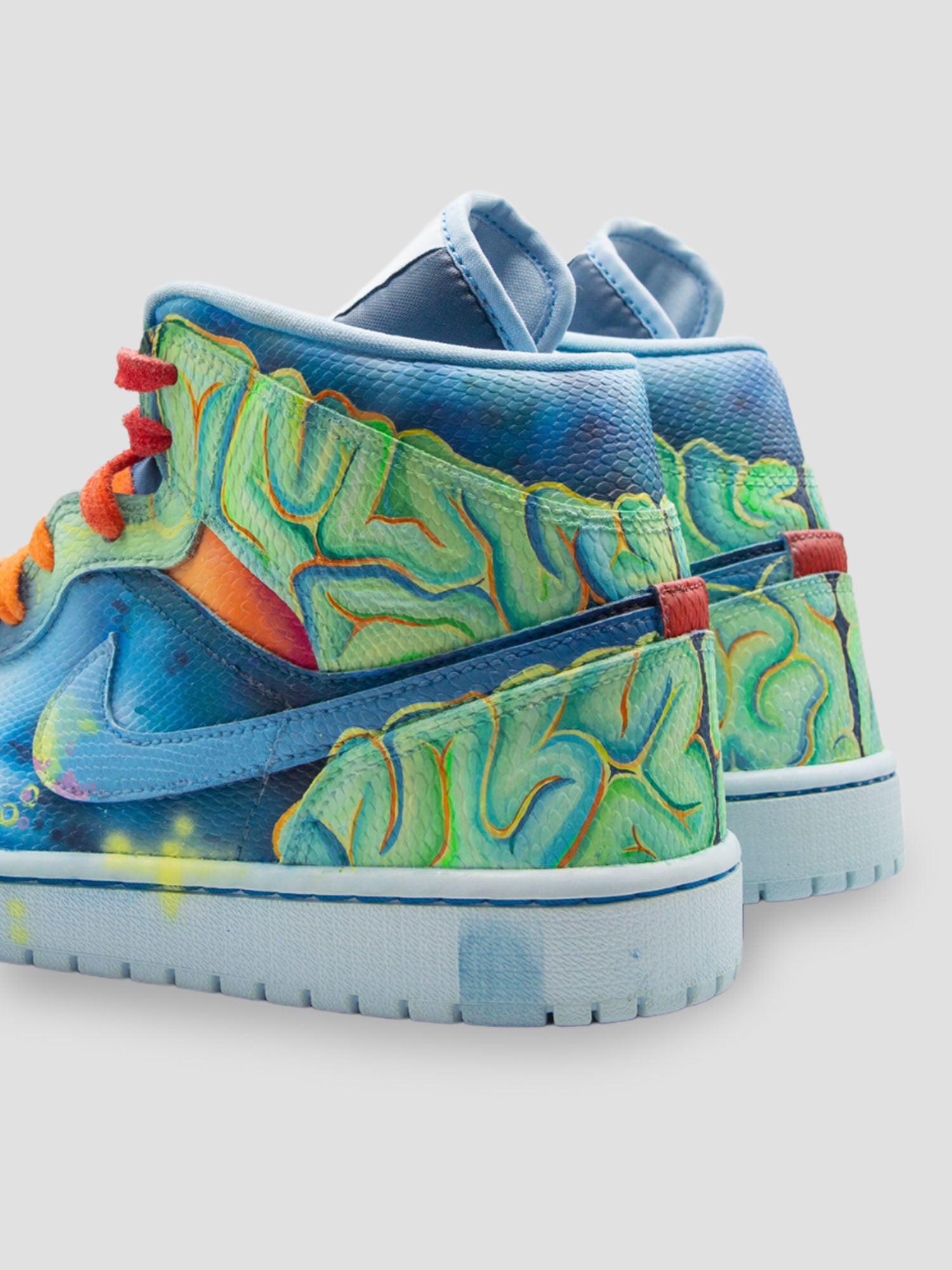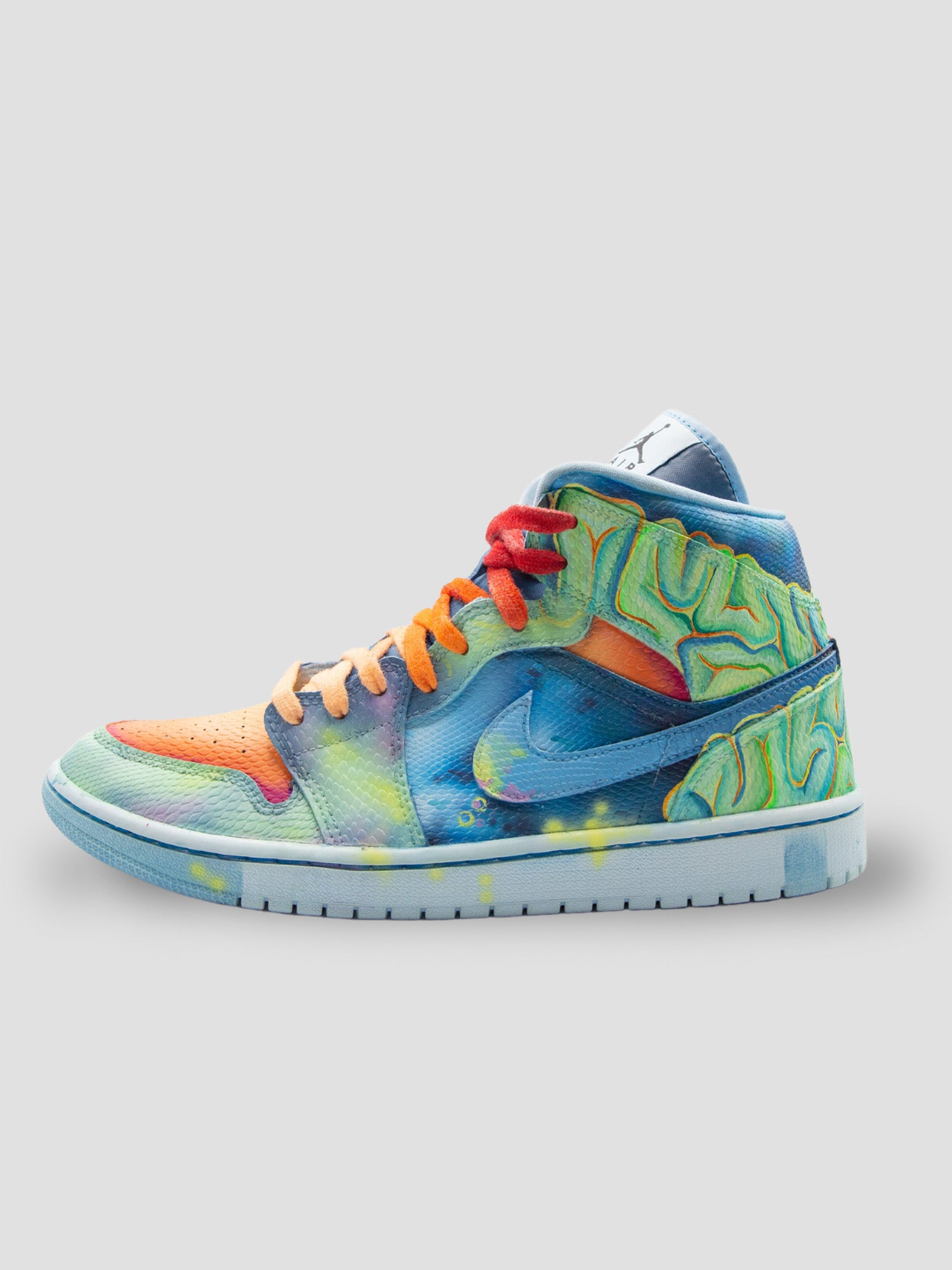 Clouded Passions
I portray how I am feeling in this piece, and what is going on in existing as a some what lonely introvert. Slowly reality begins to consume you. Its easier having your head in the clouds and making excuses for the sadness and loneliness you feel- a by-product of this trickling into overthinking. But you try your best to think positively, to cover up that lonely feeling. Within Mi Braine I wanted to encapsulate the feeling of that breaking point of depression, and how it feels and looks in my eyes. The darkness that has always been hidden within your mind has escaped and now takes over your thoughts. A key part for me are the laces, showing the sadness timidly reaching out, asking for help but doesn't know how to.
---
As each sneaker is customised and individually designed based on orders received, CANVVS cannot offer refunds for products bought through the website.  If there is an error with your order, we will rectify the error.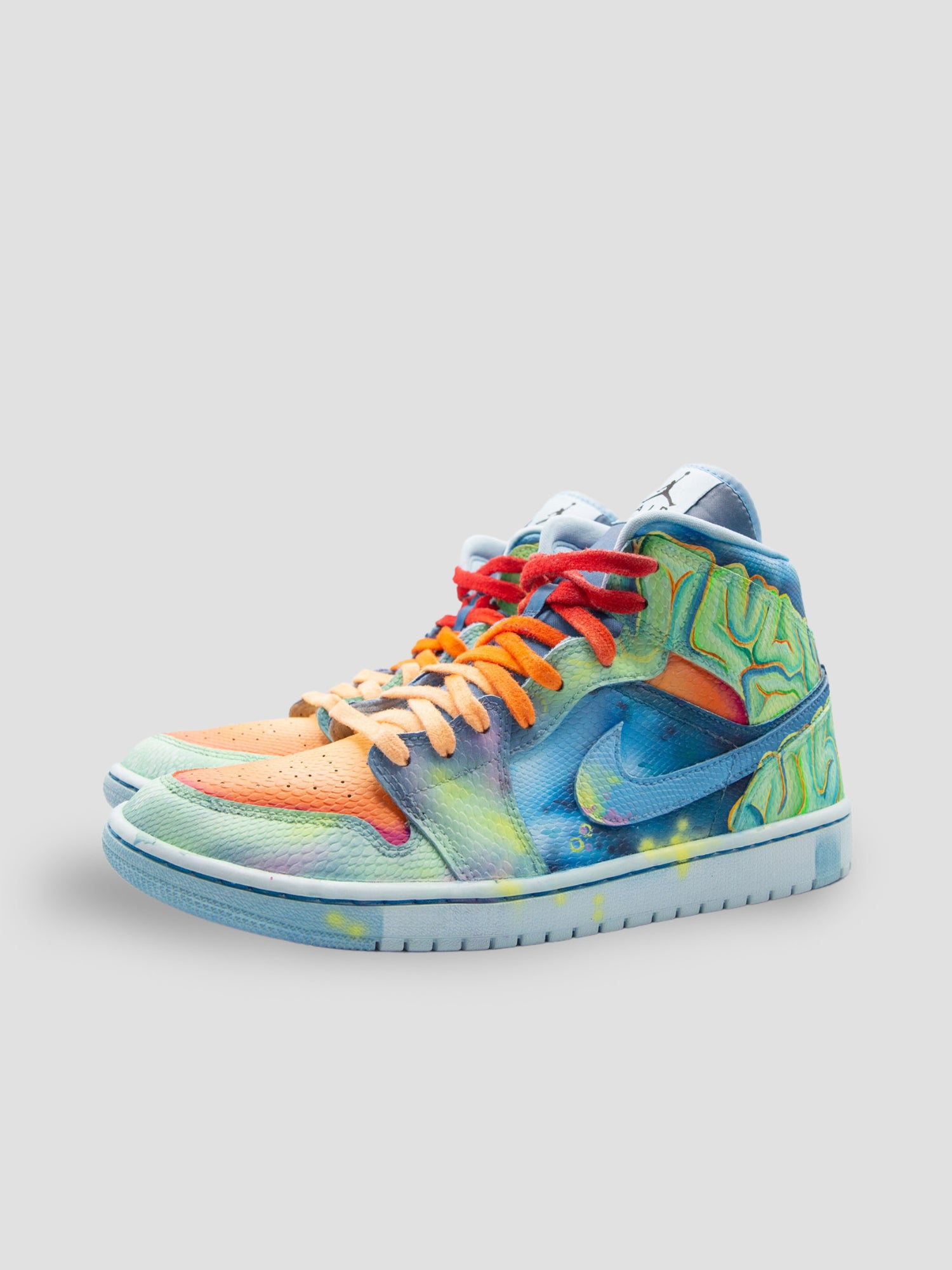 CUSTOMISE YOUR OWN PAIR
To order a customised sneaker, please choose from one of our creators here. Send your requirements for the commission to us and we will then contact and work with the artist on your request.
THE PERSONALISATION YOU CRAVE