LONDON, UK 🇬🇧
MEET EMILIA
I'm Emilia, a London based Artist and Designer known for hand-painted statement pieces. I began this venture during my first year of University. I create what I like to call unique 'statement pieces' to encourage individuality and push the boundaries between art and fashion. A lot of my work is inspired by music and other subjects I'm particularly interested in, which allowed me to build a community around similar interests, which I think is a beautiful thing.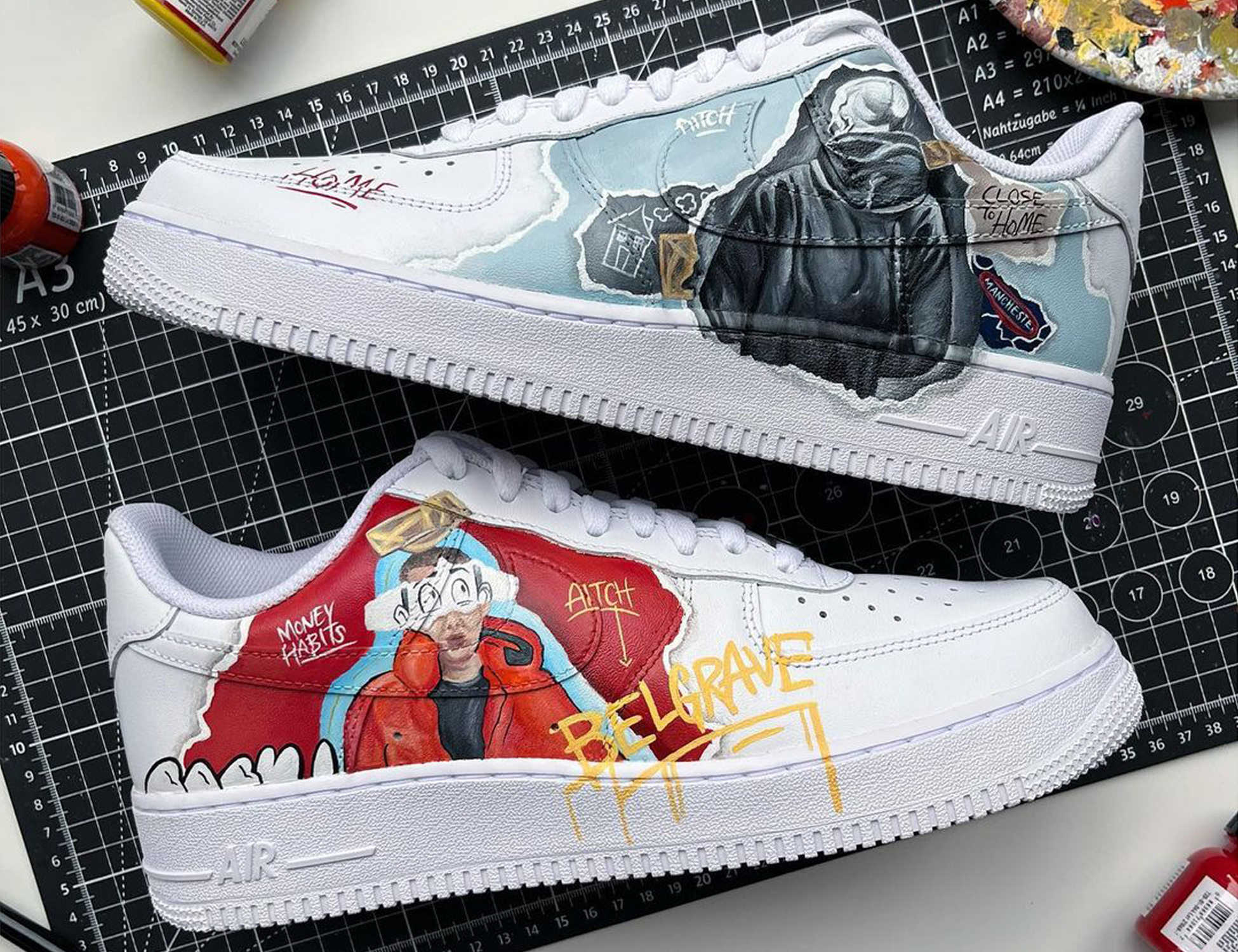 ABOUT
I love ideation, concept creation and working with people to bring a simple vision to life. The dream is to make one of a kind pieces for brands, music artists and athletes, and provide entertainment to my audience while doing so, as we all know that's what I do best.
GALLERY
These sneakers feature intricate designs and eye-catching details, making them stand out from your standard shoe. Whether for special occasions or everyday wear, these customisations reflect the artists dedication to sneaker culture and their unique place within this art form.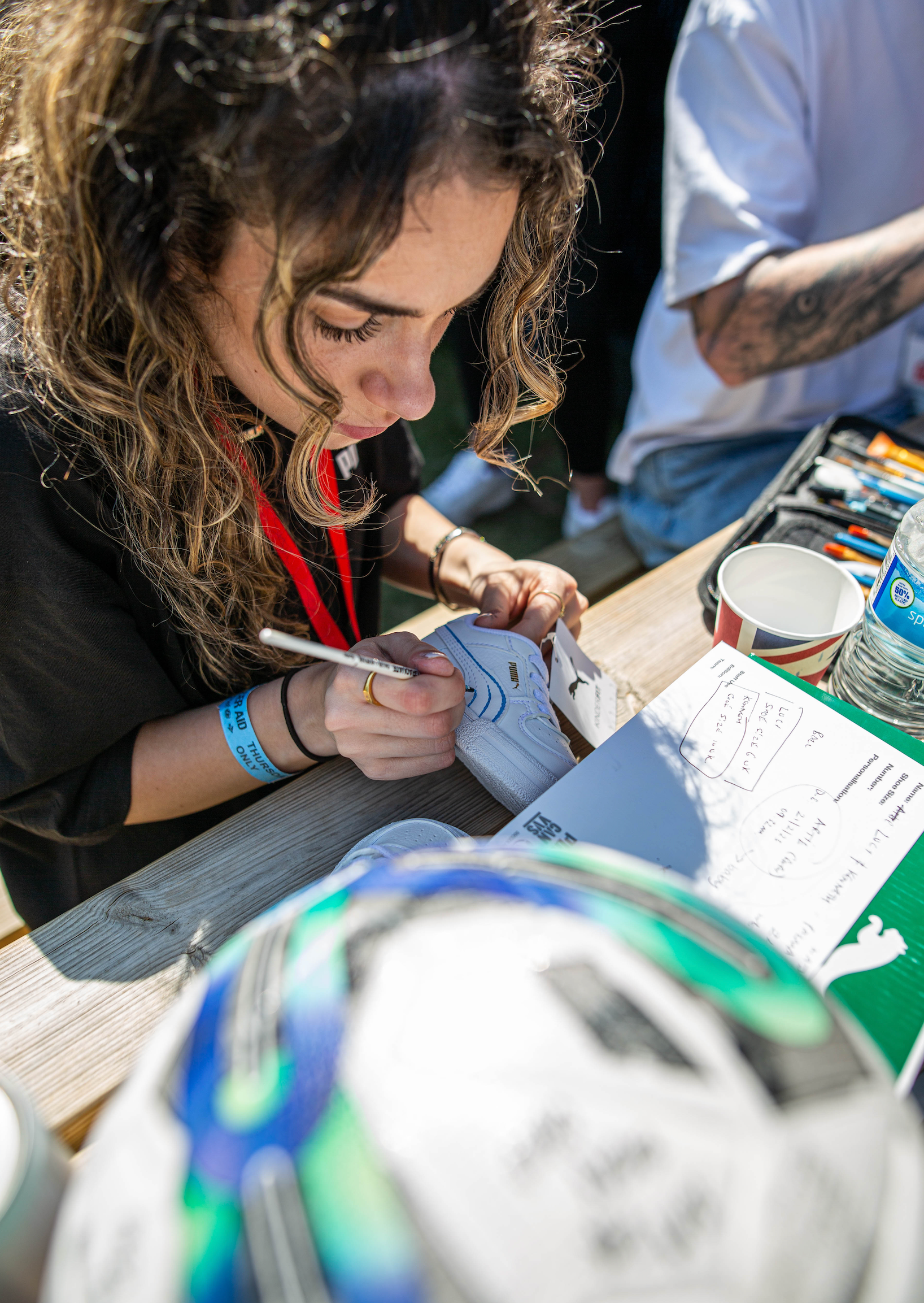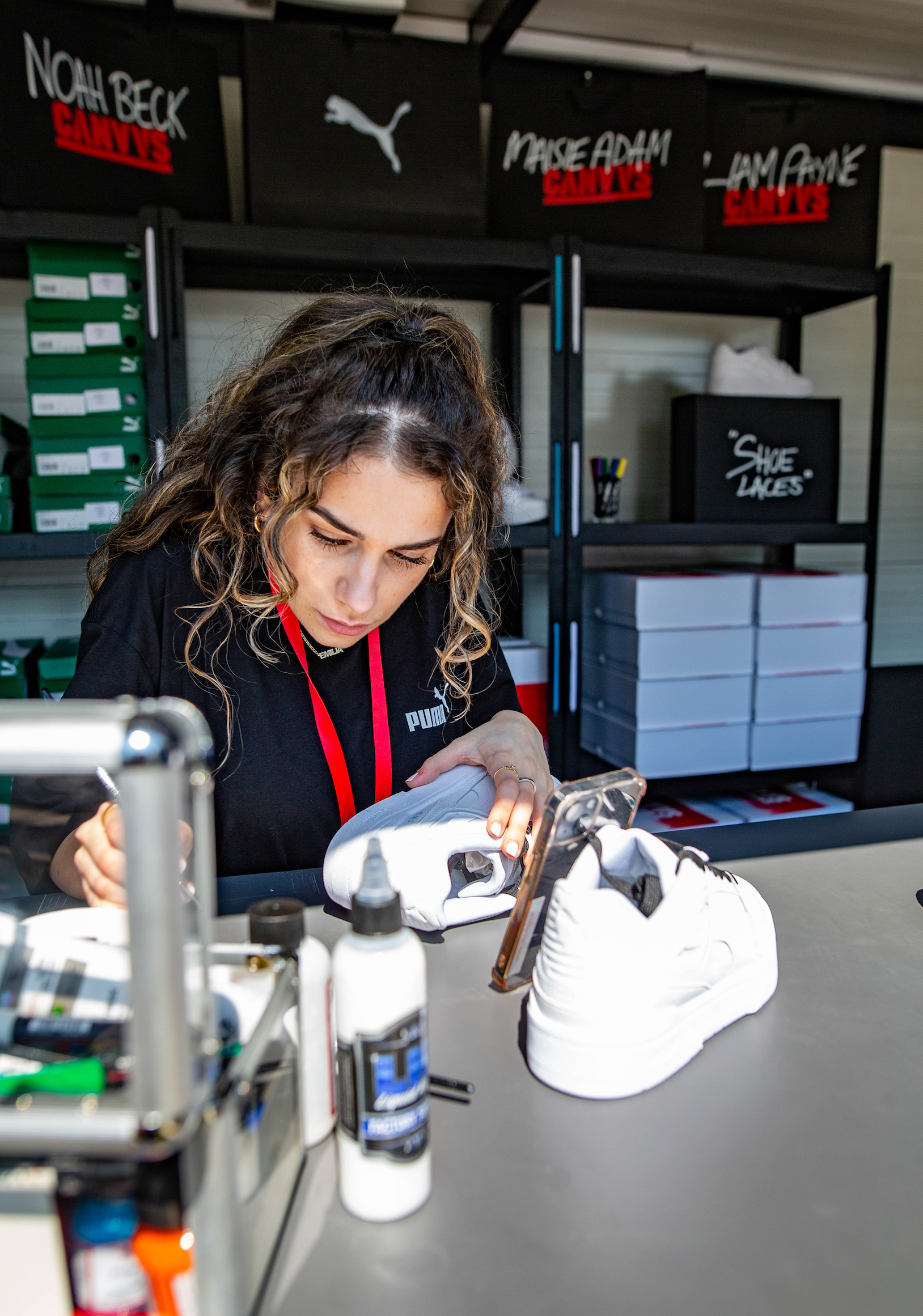 CANVVS x PUMA
The Little customs joined us at the Soccer Aid training camp and match to hand paint personalised messages onto the the players PUMA Slipstreams as well as Danny Dyers 1 of 1 custom boots - highlighting his appreciation and love for his children and grandchildren.