LUCASFILM AHSOKA
CANVVS and Lucasfilm collaborated to create a series of five bespoke custom sneaker designs for the new Star Wars' Ahsoka series now streaming on Disney +. Using Adidas as the base silhouette, Artists drew inspiration from the new series and we invited them to be as creative as they would like and bring their own unique style to the design.
Warrior. Outcast. Rebel. Jedi.
THE CREATORS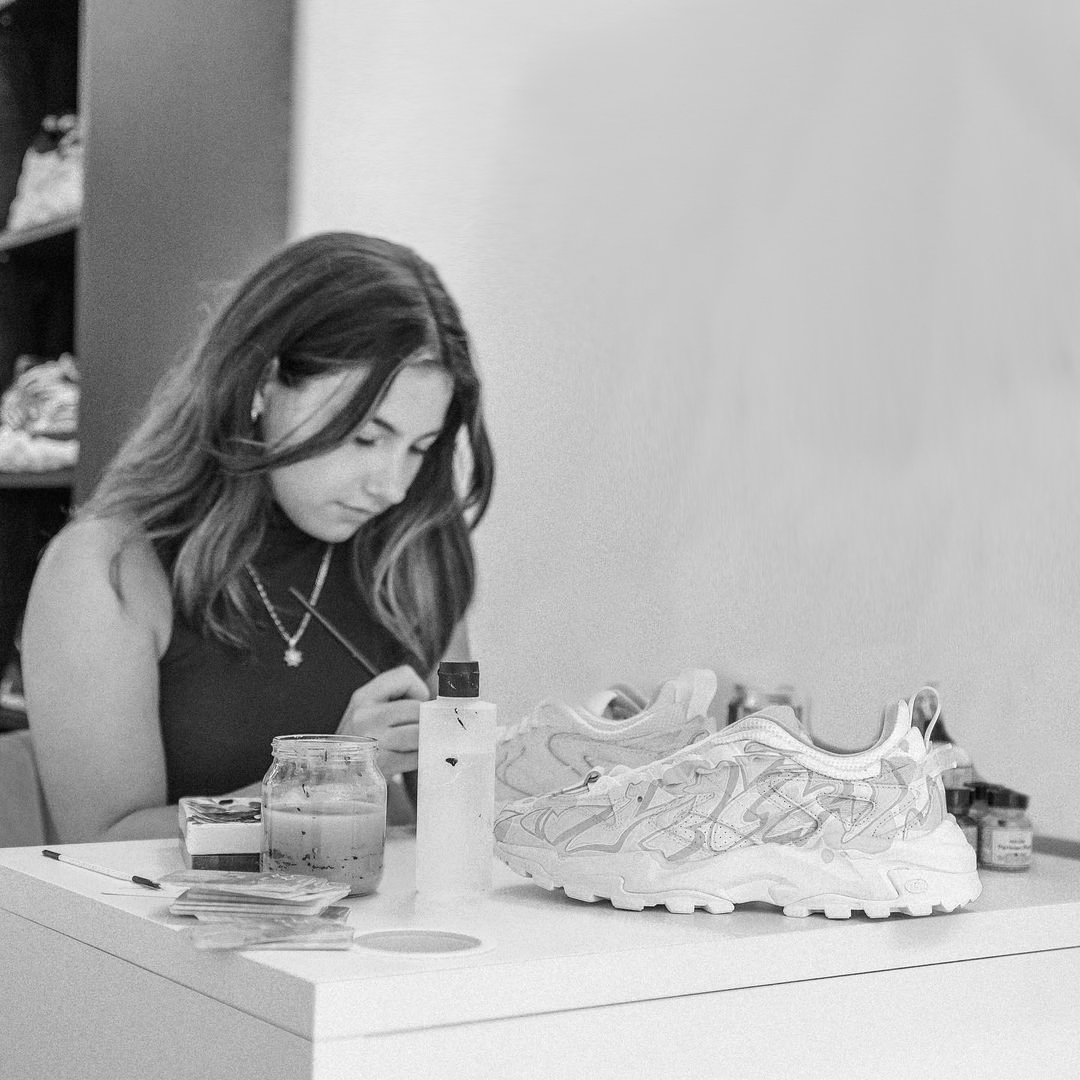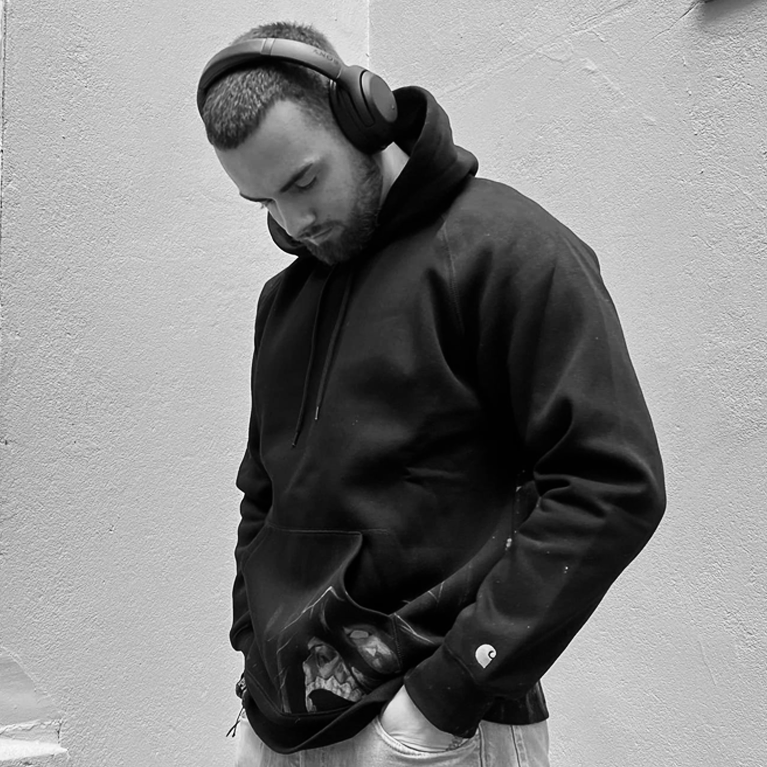 LEANNE.LDN
Adidas Original Superstar
THE DESIGN
One of our 4 artists, 'Shoes by Stella' said her design was heavily influenced by the variety of textures and colours featured in Ashoka's character design. The composition focuses on her recognisable characteristics: montrails, face markings and studded headpiece. The hanging lace charms reference her belt while the grey quarter matches her cloak. It wouldn't be a design by her without some grittiness and she loved this element of the Teasers, so she dyed and textured the sole. She hoped this pair could act as the sneaker-shaped manifestation of Ahsoka's character.
ARTISTIC FREEDOM
"An expression of a strong powerful female character"
Our artist, 'Leanne.ldn' said her main inspiration came from Ahsoka's meticulously crafted gown which to her represents strength and beauty. To mimic the textures and create a similar effect of the material, she started with a dark base. Other significant details she referenced throughout include the markings on Ahsoka's face, Lekku, and the beading at her waist. Blending back she included the star map to capture the magic and essence of the new Star Wars' Ahsoka series which she hope's is felt from her creation.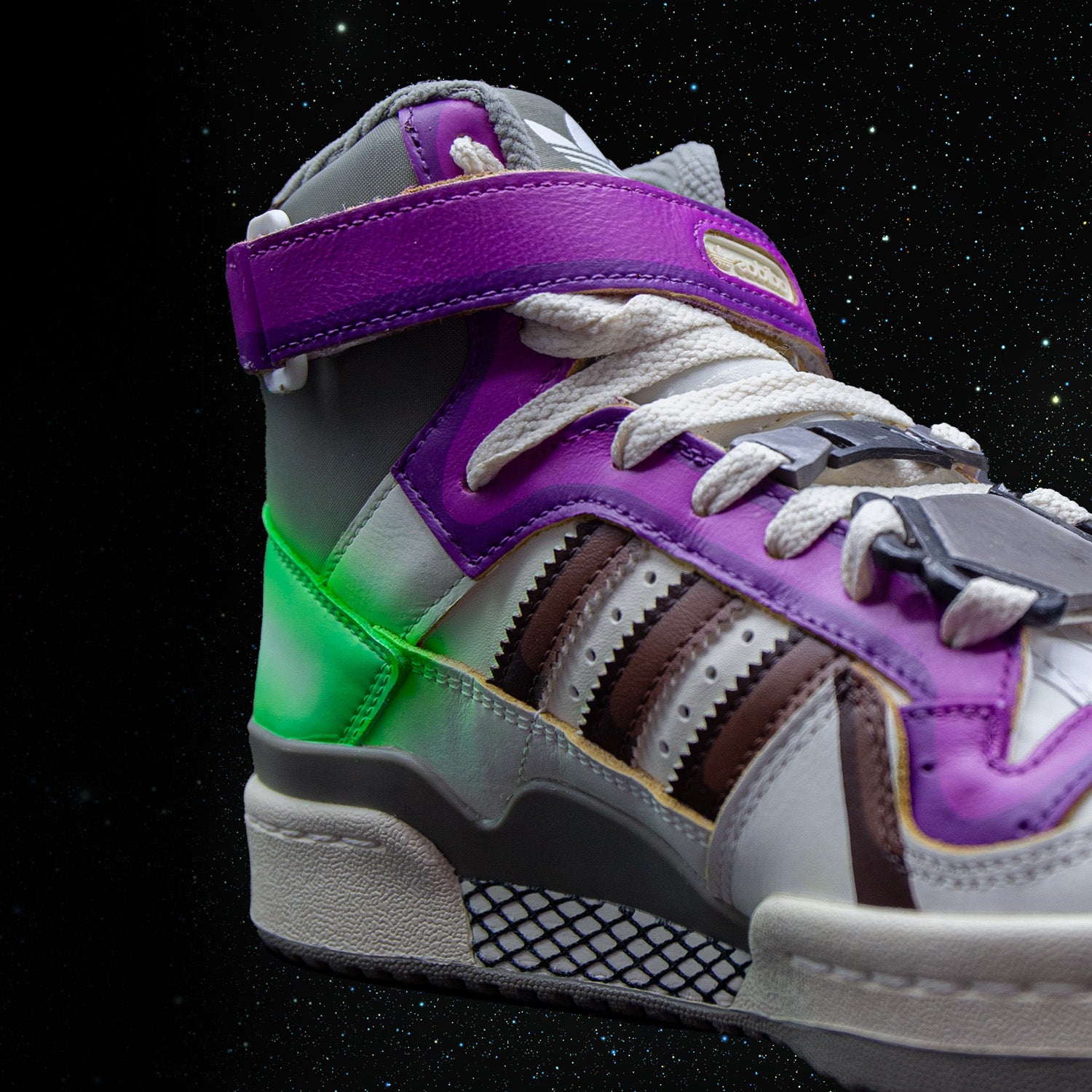 THE DETAILS
Another of our artists, 'Melicka' said with this piece she was looking to create an elegant yet bold piece which shows both the likes of Ahsoka Tano and Sabine Wren in a complementary way.
"I chose colours and textures such as Ahsoka's headpiece and Sabine's hair to colour block and accentuate certain areas of the sneakers. I wanted to create balance in the pairs as it involved both characters by using placement of the lightsabers and 3D clay elements to unite the pair.
As I typically work with creating sneaker sculptures I included this in a wearable way with creating Sabine's belt buckle and the gem pieces around Ashoka's head pieces with clay for those tasteful small details that I believe bring custom art pieces together beautifully."
THE ART
'Cam.createz' took on the mission of making two Ahsoka inspired bespoke trainers. He said the main focus of his design was to ensure each of the trainers complemented each section of the shoe with each other, this helped the portraits to fit in perfectly on them.
He had taken inspiration for the design from Ahsoka's main features such as her iconic montrals which have been merged into the Adidas stripes. Her face markings, having them situated on the front toe/sides. And having the OG Stan Smith as his blank canvas was perfect for this design.
The portraits were all influenced by the show and painted in his own anime style. Portraiture is his strong point in sneaker customisation so he felt I had to include at least one on the design to help distinguish his art from others.
THE FINISHED PRODUCTS
The beautiful creations by these talented artists were presented to Disney as well as featured on StarWars UK Instagram. They have been gifted a number of influential tastemakers of the Ahsoka team as well as a Cam Createz pair being featured as a special giveaway for the reveal of Anakin Skywalker's surprise cameo in Episode 4.