NIKE x WORLD CUP
The day before the England squad flew off to Qatar, CANVVS hosted an activation at the historic St. George's Park, giving the team a chance to have their own unique World Cup Air Force 1. We had our three featured artists, plus our very own in house CANVVS artist in residence working on the shoes through the day, whilst players came over to start thinking about personalisations and additions for the base silhouette.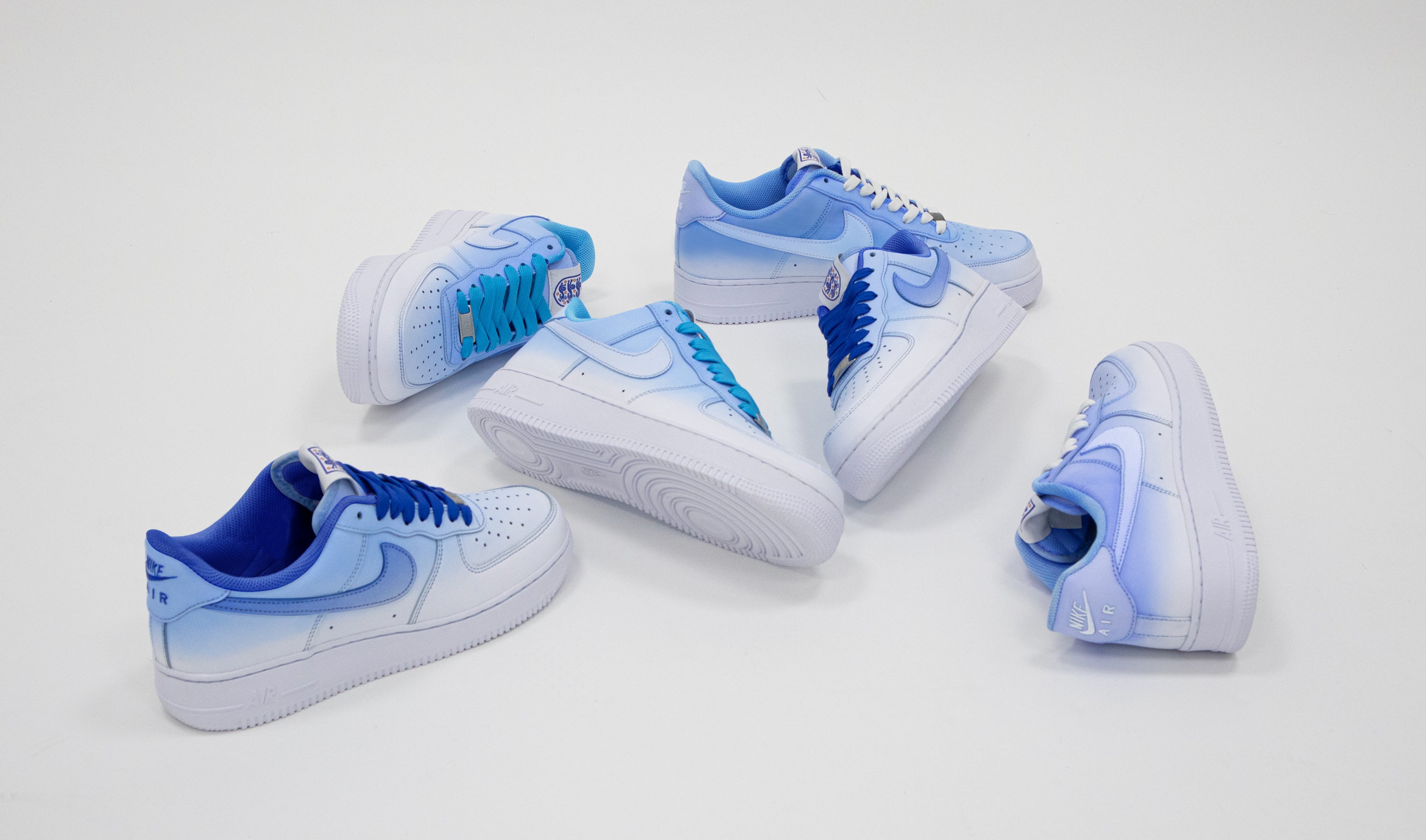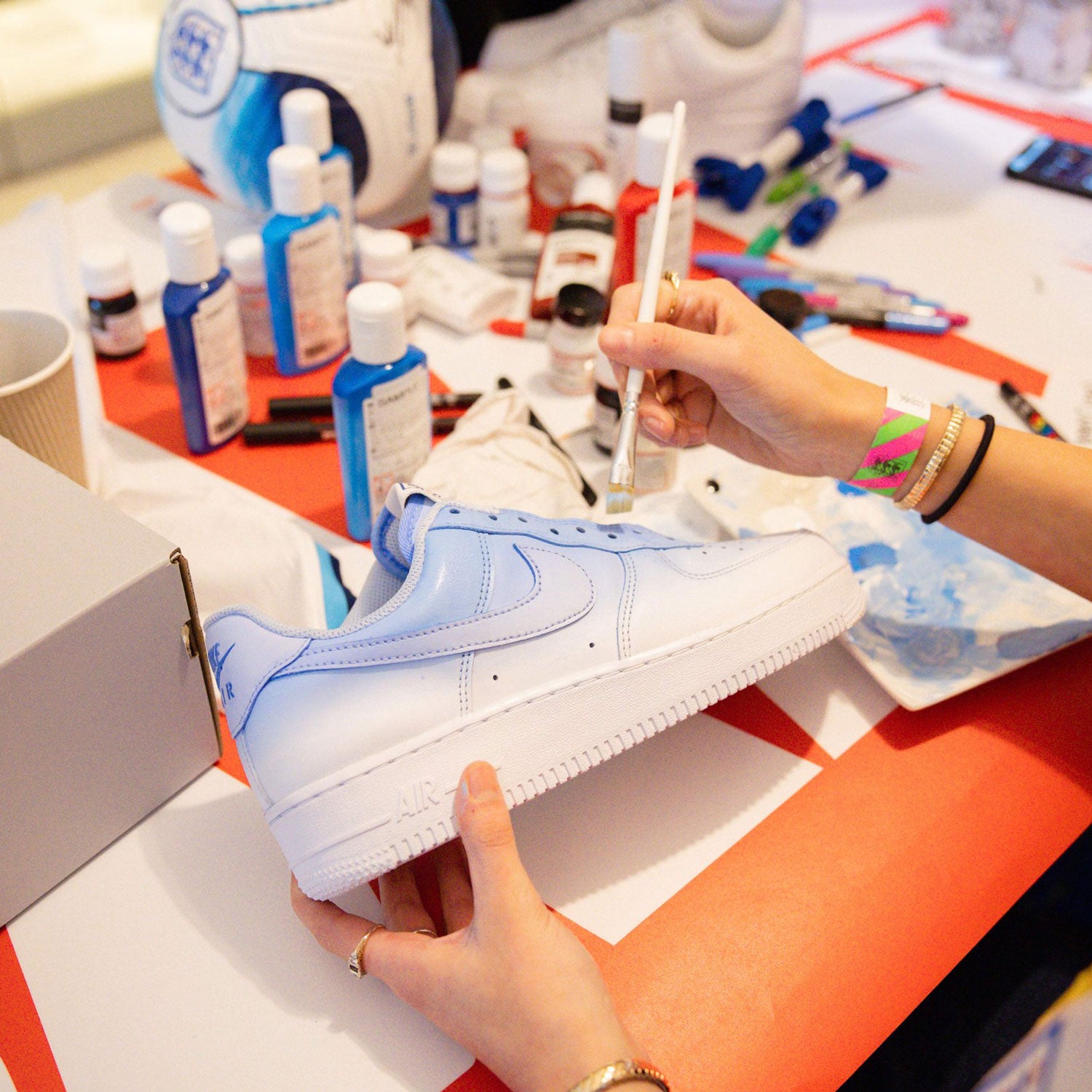 3 Lions. 3 Artists.
Starting with possibly the most iconic and recognisable Nike silhouette to date, a base shoe concept was created using the Nike Air Force 1 low. Lorenz.OG, one of the most respected, influential and current custom sneaker designer's in the industry was the artist assigned to create the base artwork for the shoe. Lorenzo has made one of one's for for many of the leading lights in the surrounding cultures of sneakers, including Drake and Virgil Abloh.
Taking inspiration from Englands home jersey, Lorenzo hand dyed all of the 33 pairs individually to create a completely unique, subtle fade across the uppers of the shoes.
It was then down to our 3 attending artists to get busy with touch-ups and the customisations ahead.
Our artists got the call up and awaited the opportunity to showcase their respective talents in different fields of the sneaker game and professionalism that they go into all their other projects with.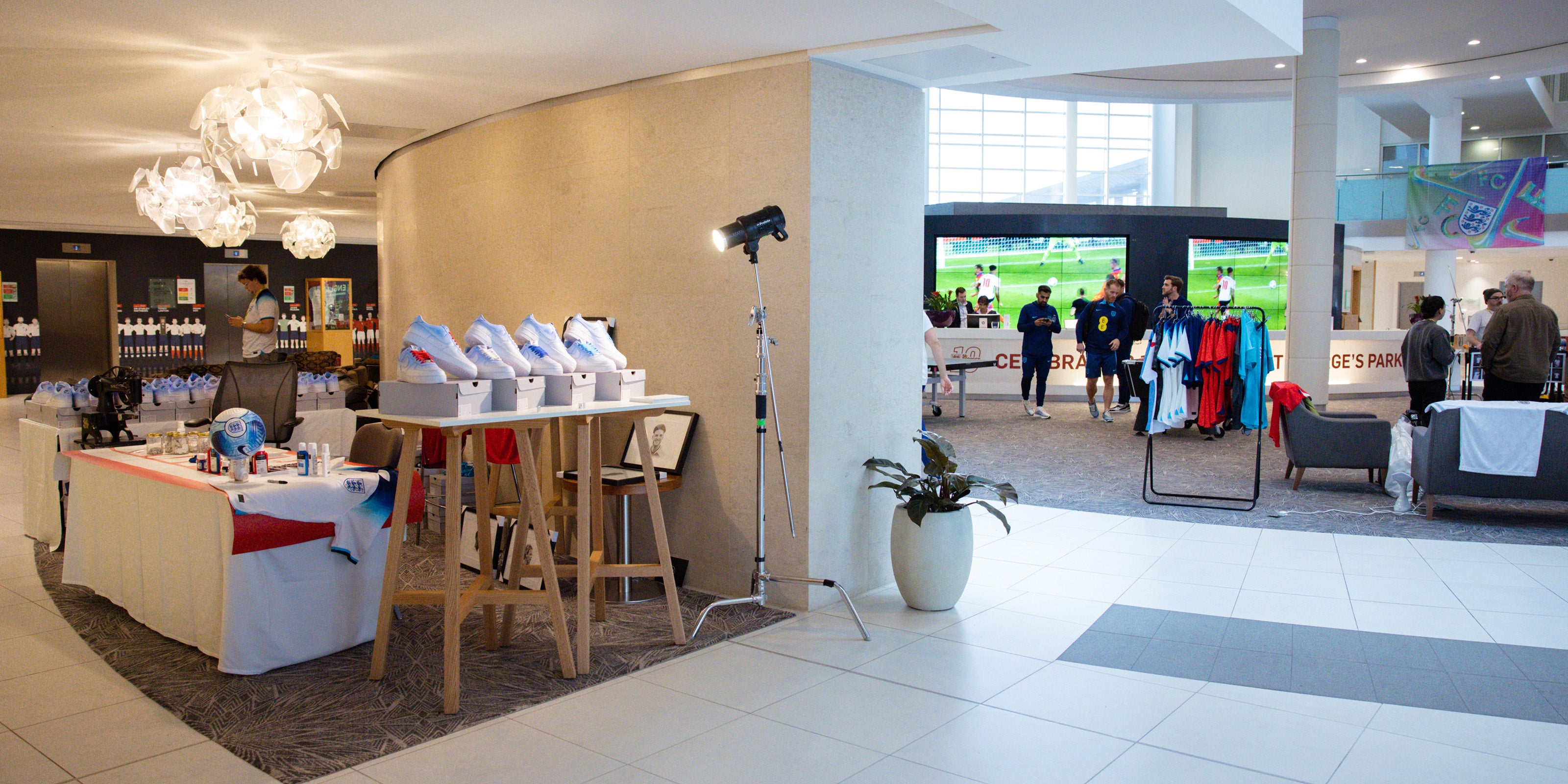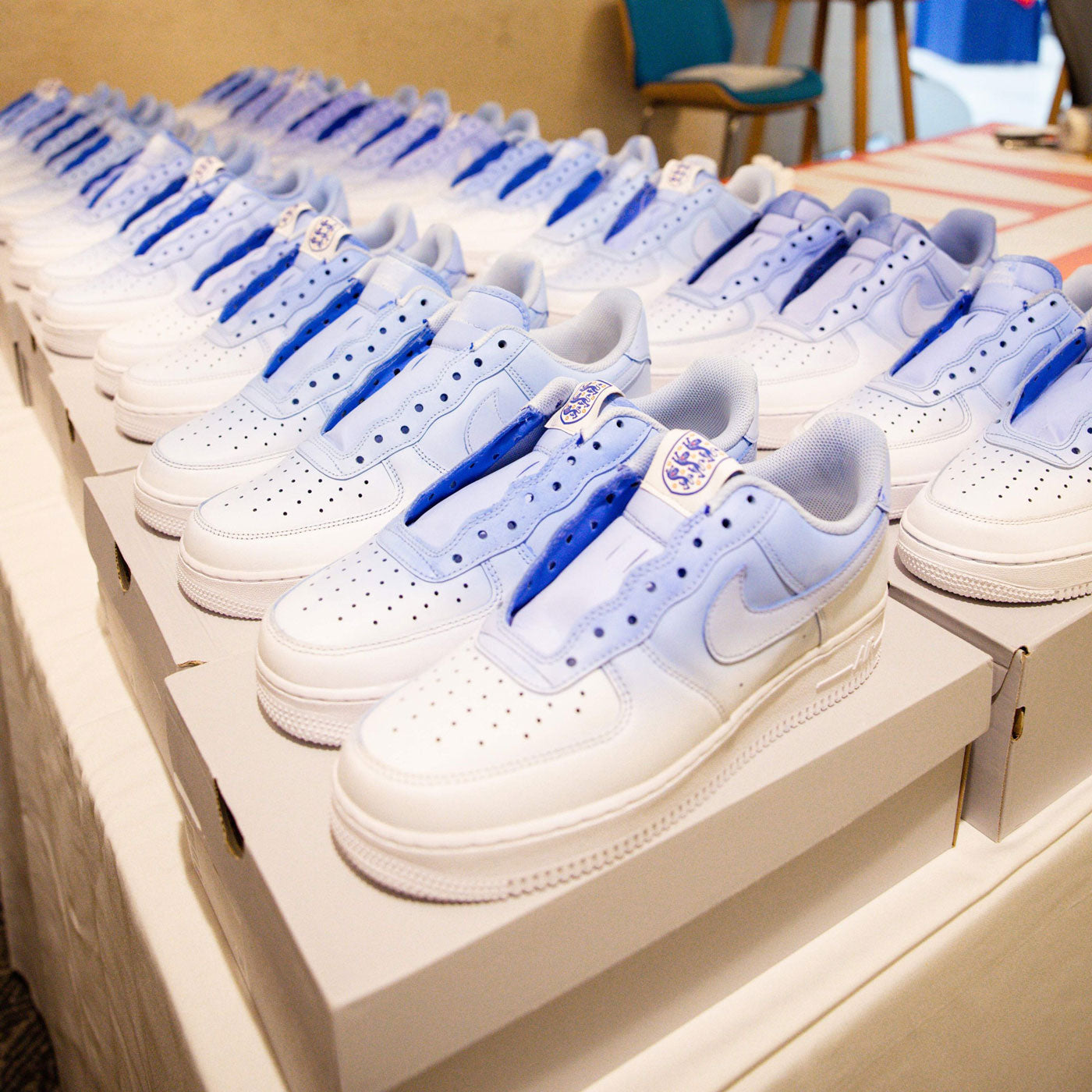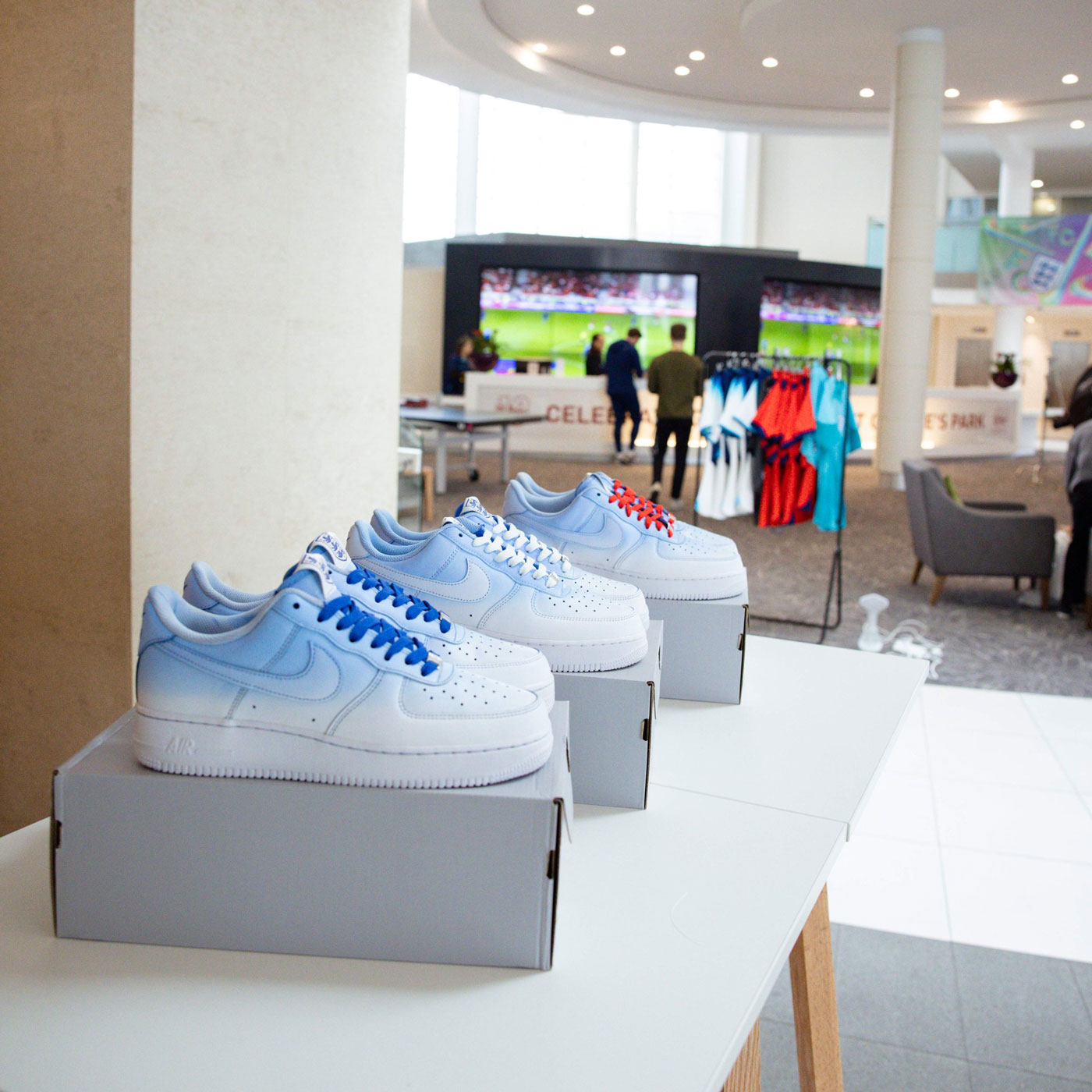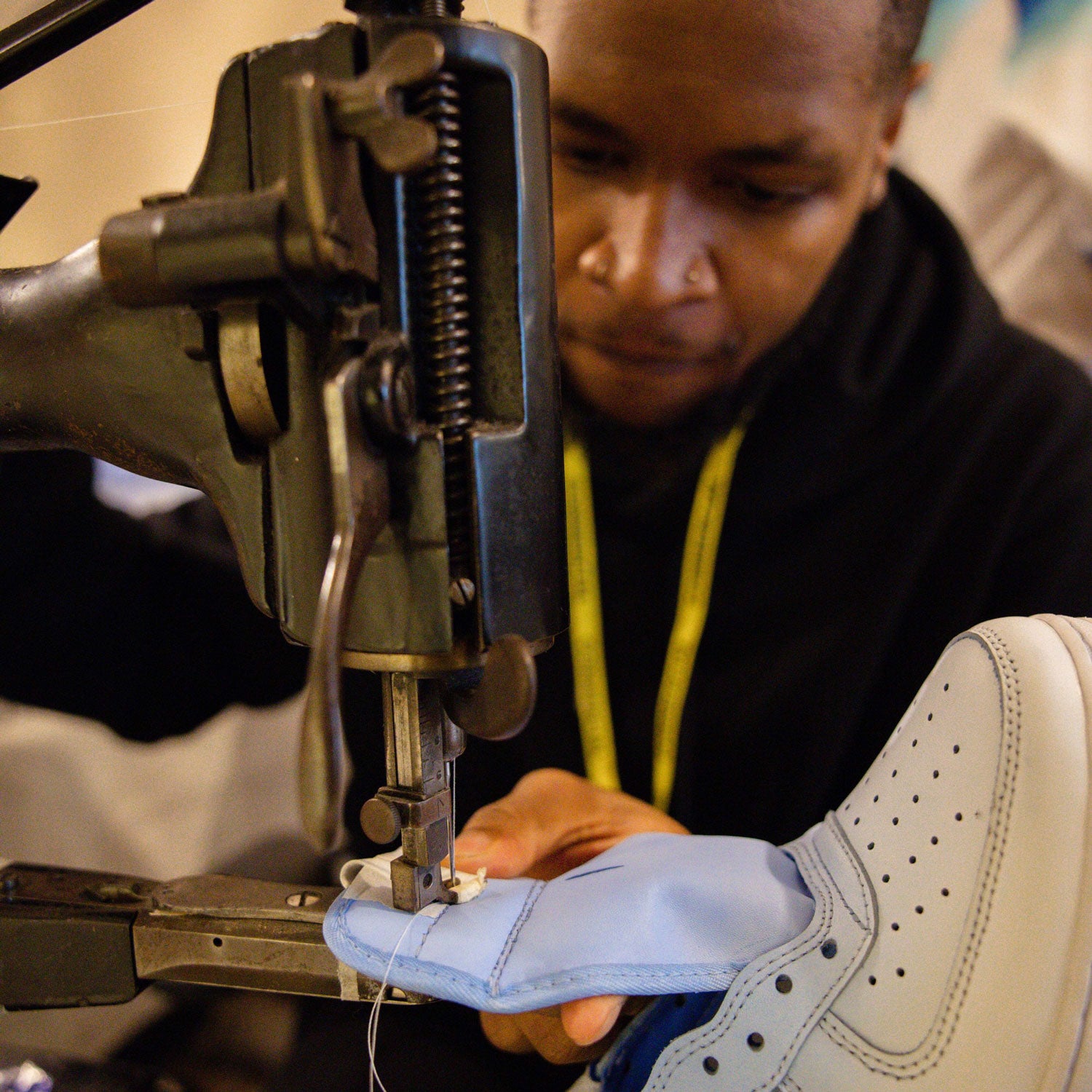 The Custom Touches
In addition to artwork, we offered players 'finishing touches'. These included a variety of stylistic options.
• Lace Swaps - We had a selection of different laces to pick from on the day all complimenting the base shoe and revolving around the England colour palette.
• Lace Tags - A little surprise we kept up our sleeve for the final reveal of the players shoes. We had custom chrome lace tags made brandishing the players initials on one side and the unique legacy number on the other.
• Tudor Roses - Artist Damien, had created lux leather tudor rose models to be stitched onto the side of the shoes.
• England Crest Tongue Tag - Whilst also doing the tudor rose detail, Damien stitched our specially made tongue tags onto all pairs.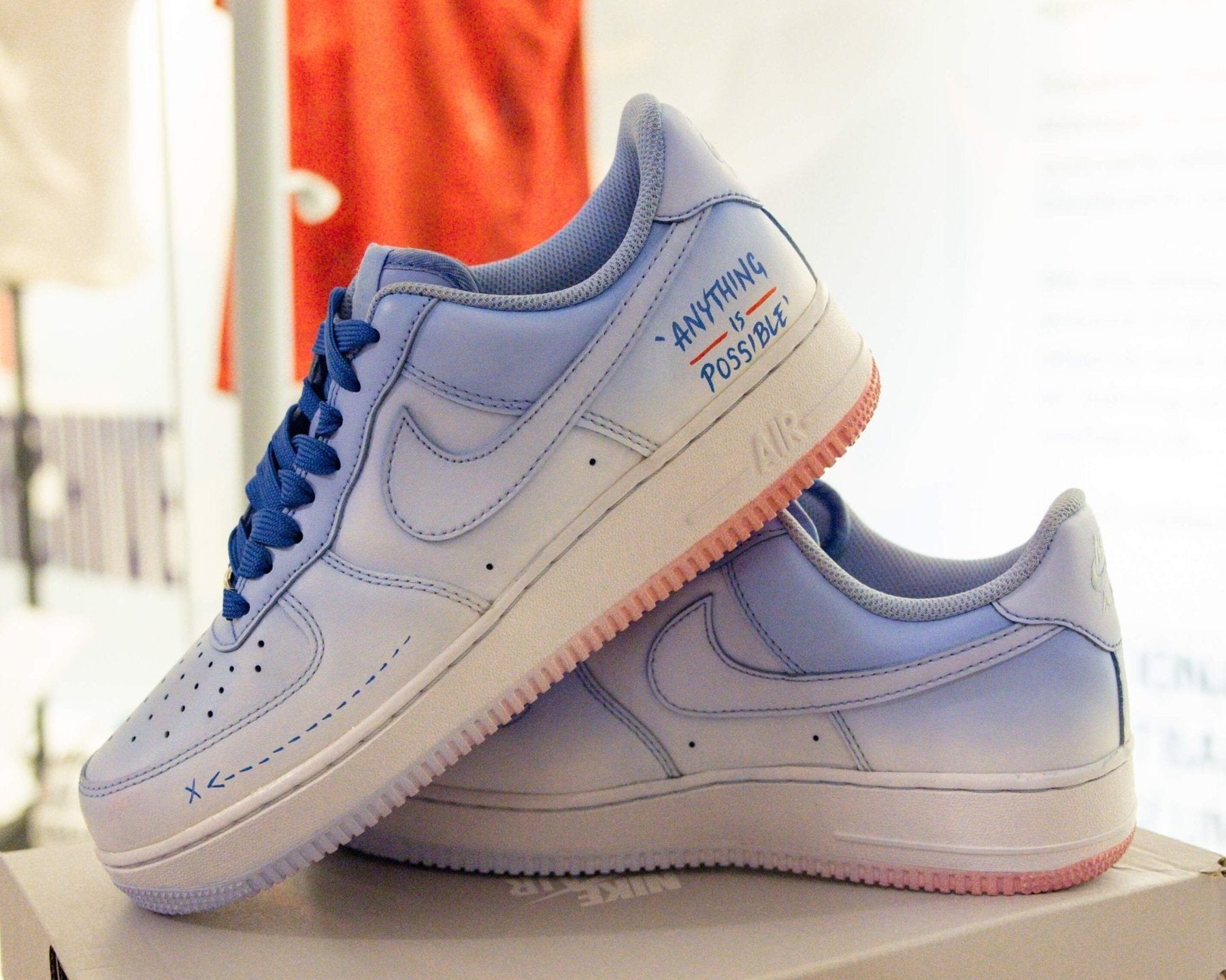 Collection
The last segment of the day involved a the team coming back to see some of their final pairs. It allowed the artists and the rest of our team to get the squads thoughts on the shoes and any other last minute touches, additions and customisations that they wanted.
The overwhelming praise from the players and staff was amazing to see and upon collection we had a huge amount of engagement regarding shoes and what CANVVS will be doing in the future.
All that was left to do from our end was wish the team and Gareth the best of luck and remain to instil the phrase… 'Anything is possible'.
ON POINT & ON PITCH.
"Anything is Possible" the quote we chose for Gareth Southgate's shoes truly shines through as we see Gareth and some of the squad walk out onto the pitch prepping for the first game wearing their unique AF1's. We want you to feel like part of the squad by winning your own limited edition pair…