LONDON, UK 🇬🇧
MEET LEANNE
My name is Leanne, a London based bespoke sneaker artist. I also work within events and activations. Most of my pieces focus on self portraits of impactful and important people and things. I love producing realistic designs that are captivating and beautiful. From celebrities to world recognisable pieces of art, each sneaker shows beautiful creations with each step.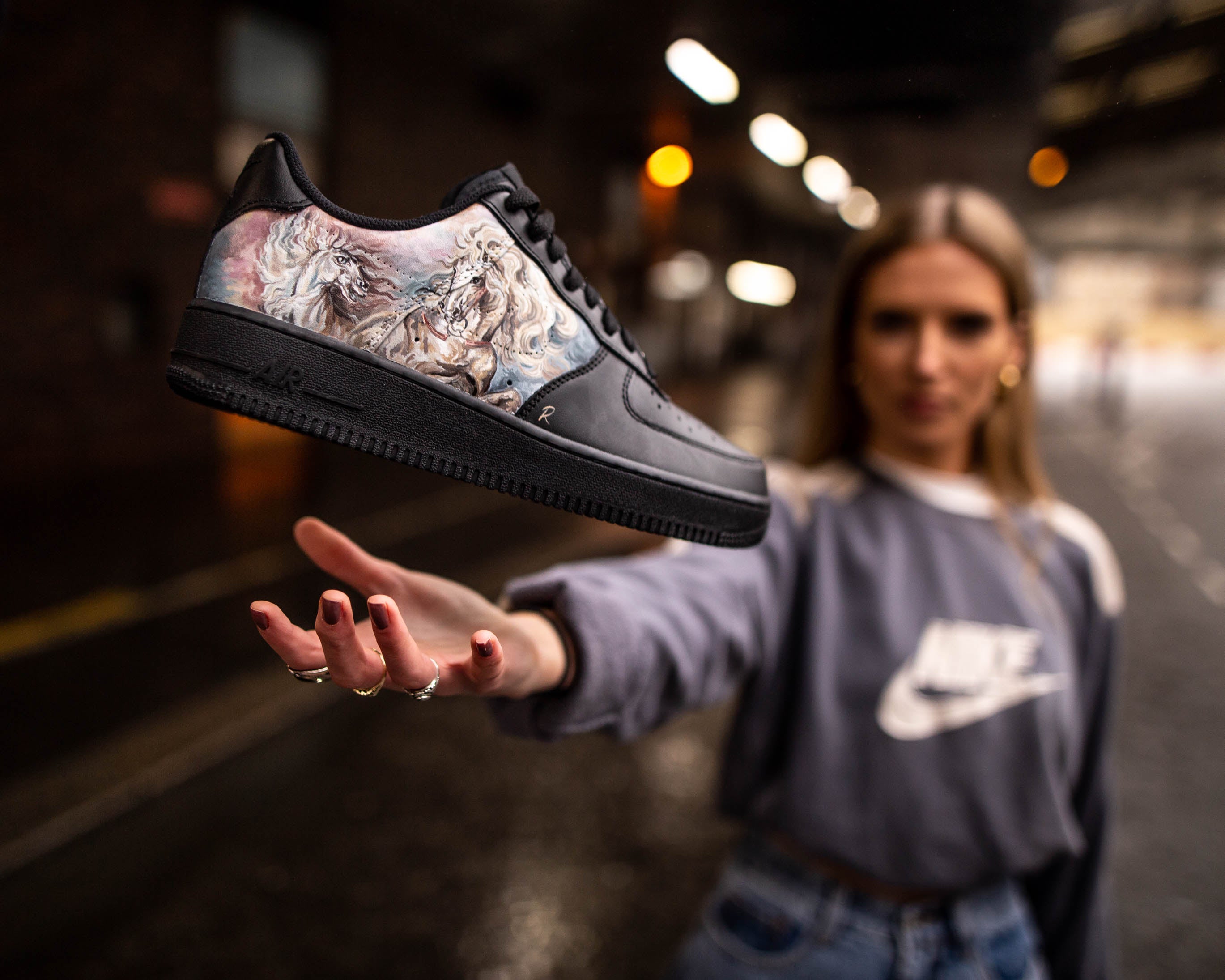 ABOUT
I value intimate details making each piece look as realistic as possible. Building up each layer and perfecting the colour pallet for each feature of the piece is something I pride myself in. The beauty is always in the details. I want each shoe to offer a different type of depth, displaying my skills of design and composition.
GALLERY
These sneakers feature intricate designs and eye-catching details, making them stand out from your standard shoe. Whether for special occasions or everyday wear, these customisations reflect the artists dedication to sneaker culture and their unique place within this art form.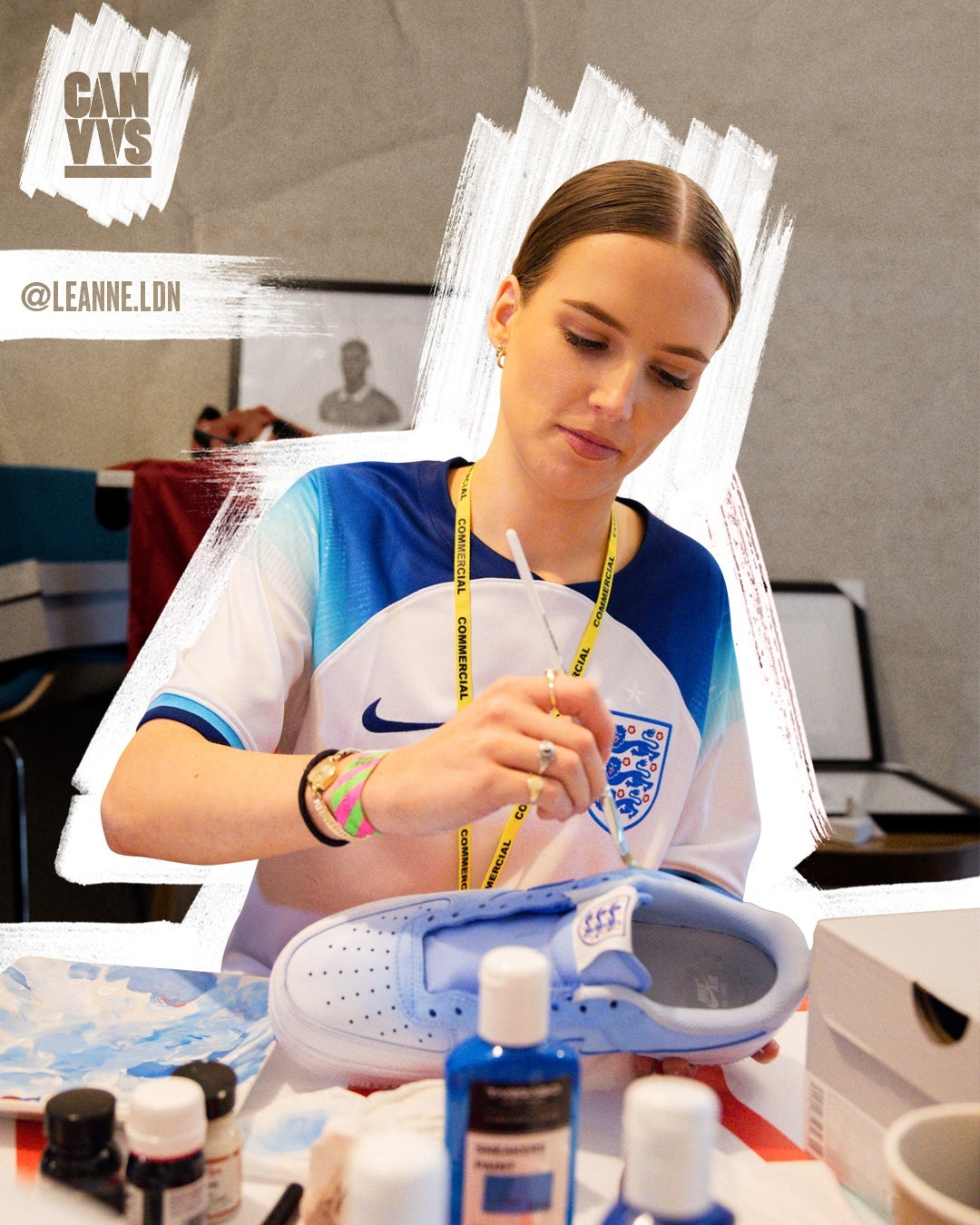 CANVVS X ENGLAND
Best known for her Portrait style Customs, Leanne was one of 3 sneaker artists to work on the custom England Nike Air Force 1 project.⁠
⁠
Leanne created these Hand Painted 'Best of 3' Jordan 1 Retro High OG with an aged reverse logo.
READ MORE