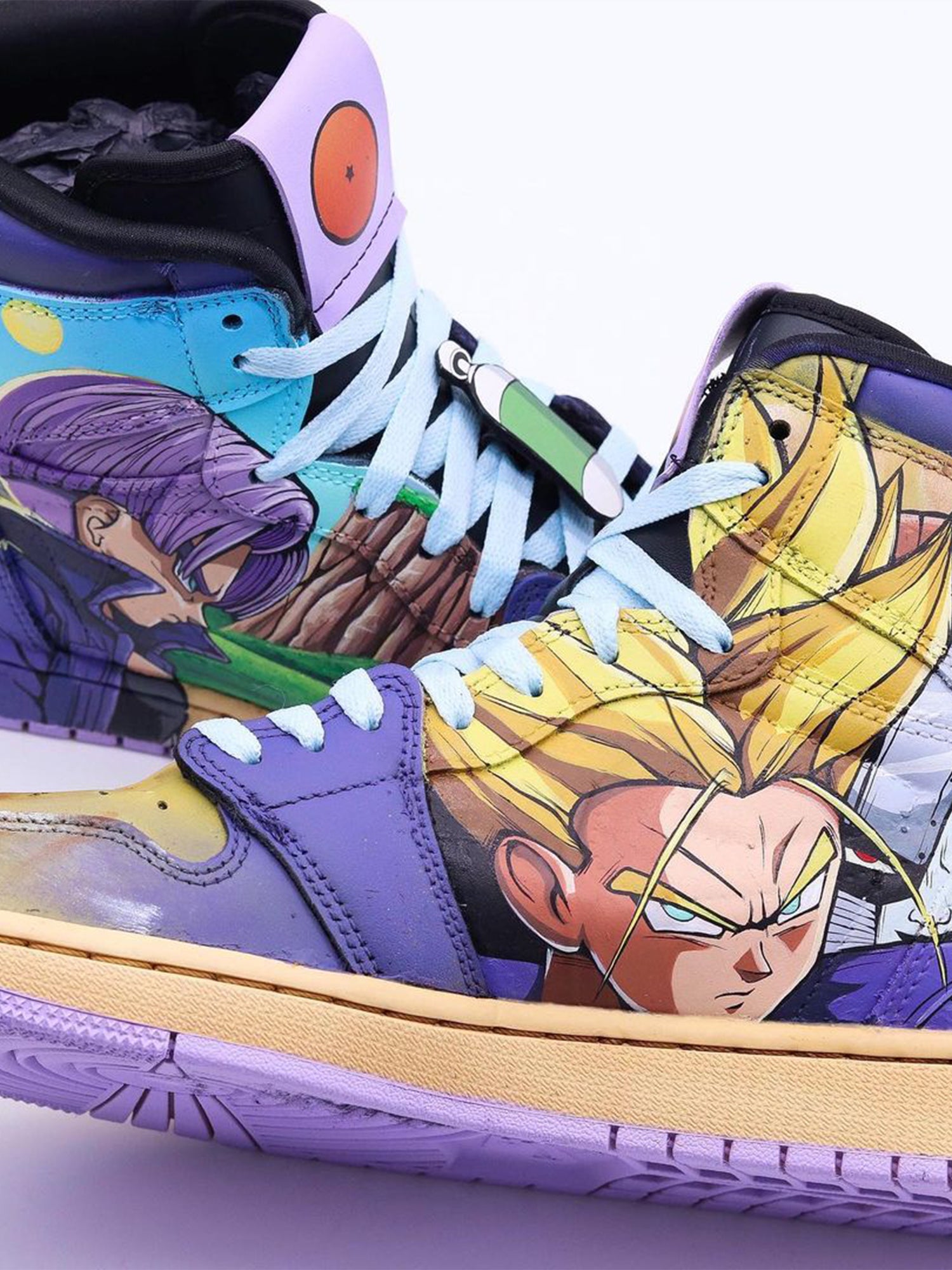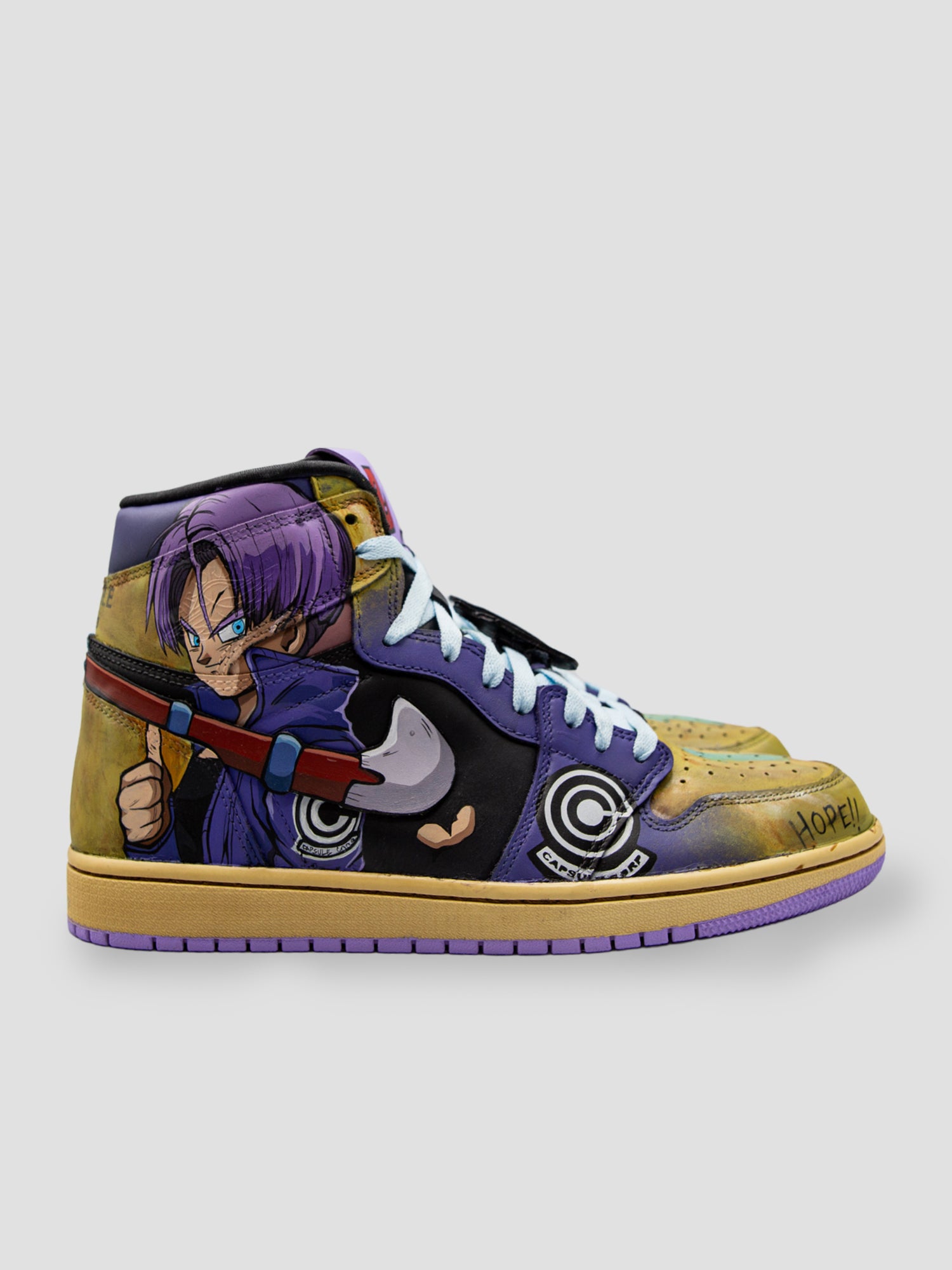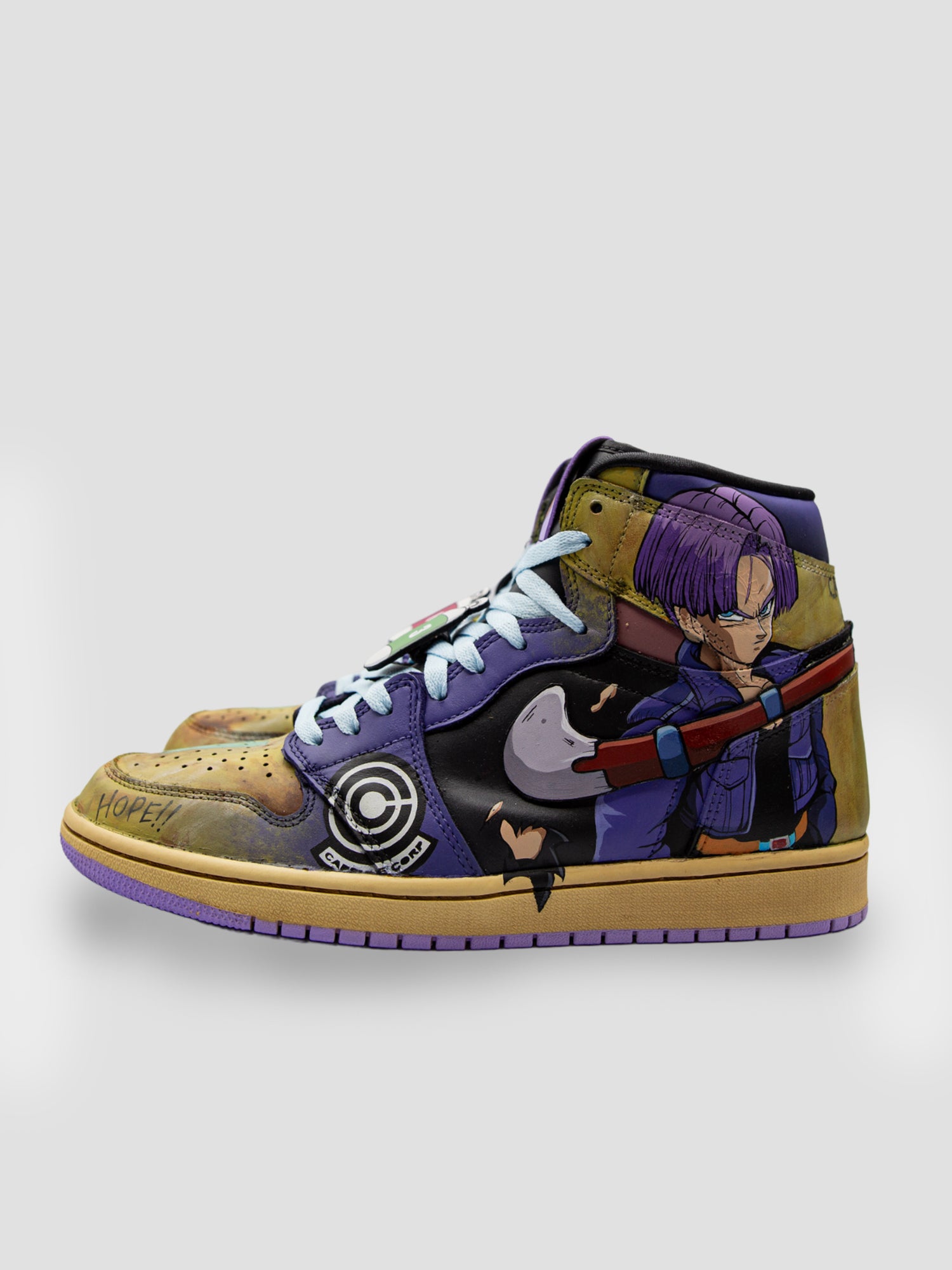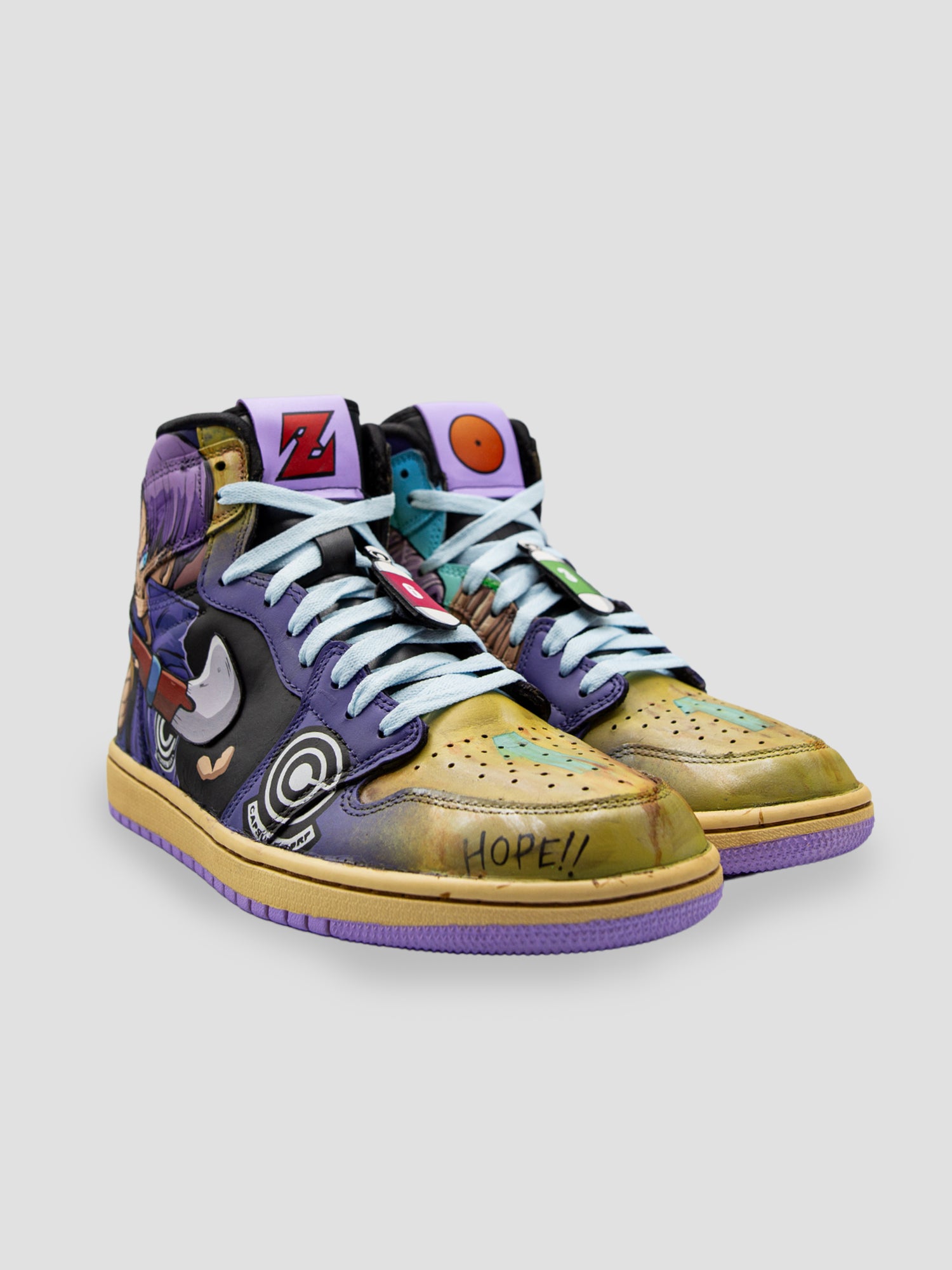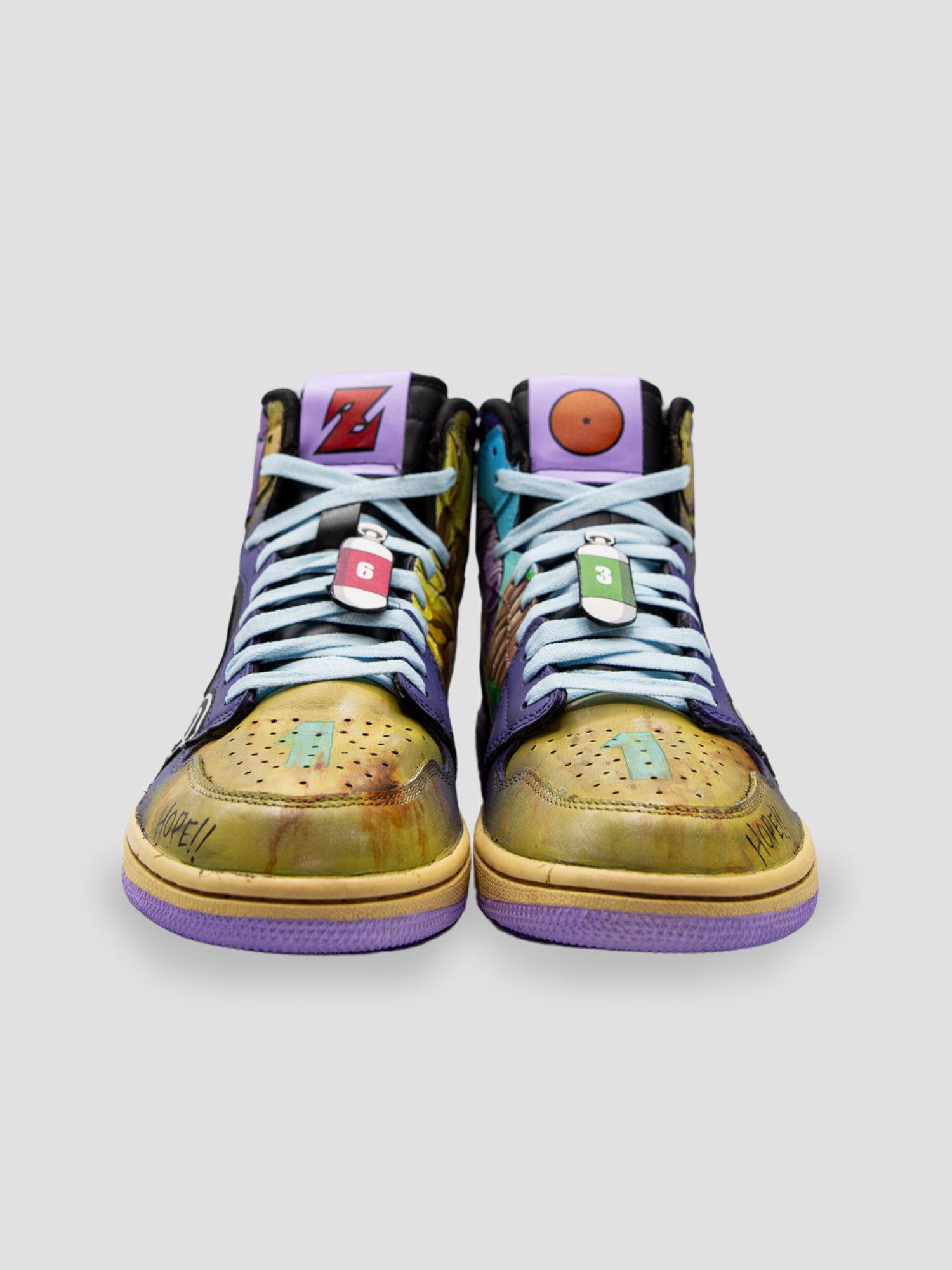 Capsule Corp
Custom Trunks AJ1, this was more of a passion project. I designed these Custom Trunks AJ1s as a tribute to my favourite childhood character. I added a Dynocap to the laces, and used details from the Time Machine for two panels. I also experimented with weathering techniques to give them a rust look. Finally, I incorporated the sword sheath in place of the swoosh. Im really proud of this pair as I used it to improve my background work and it paid off!
---
As each sneaker is customised and individually designed based on orders received, CANVVS cannot offer refunds for products bought through the website.  If there is an error with your order, we will rectify the error.
CUSTOMISE YOUR OWN PAIR
To order a customised sneaker, please choose from one of our creators here. Send your requirements for the commission to us and we will then contact and work with the artist on your request.
THE PERSONALISATION YOU CRAVE