LONDON,UK 🇬🇧
MEET MELICKA
Hello alien, I'm Melicka the sneaker sculptor. I aim to push the custom sneaker boundaries by dismantling sneakers and creating displays in ways which haven't been seen before. I also love creating bespoke, wearable pieces for people who want to share their personality in their outfits. You may have seen my project 'Sole Storey', a sneaker apartment, created for notwoways as part of their campaign release. I'm interested in developing retail and content experiences by creating engaging art displays for retail spaces. Me and my supporters are also aliens on okki's planet, an immersive place that represents freedom and taking risks in life.  Okki's closet, on my website, contains clothing worn by okki in animations starring okki.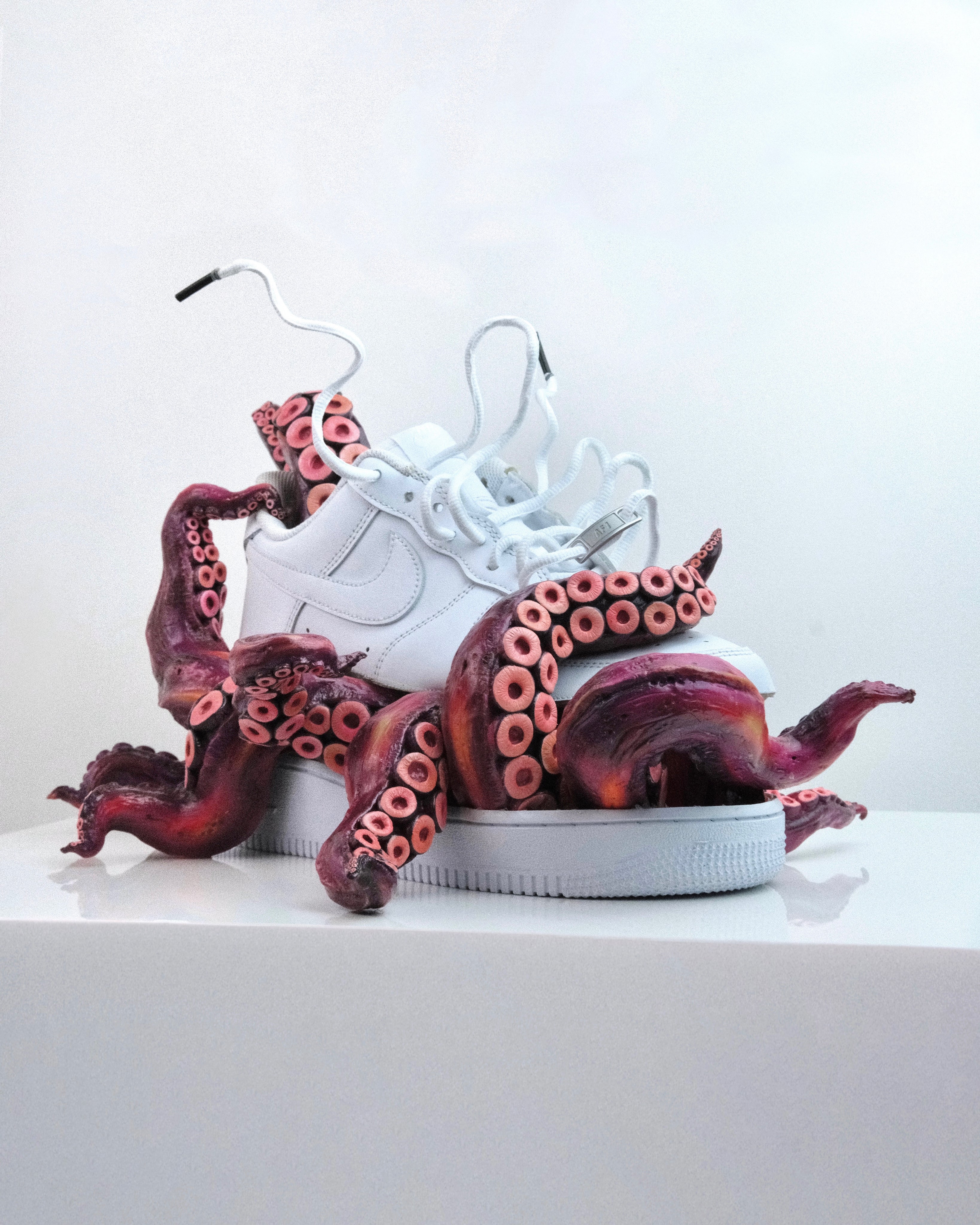 ABOUT
Whether the sneaker is wearable or not, each piece expresses thoughts which aren't always possible verbally. I love arbitrary work which allows an open end for others to interpret how it speaks to them. With each piece I prioritise connecting the art to human emotion, physicalising my thoughts and in turn the impact that will have for the owner.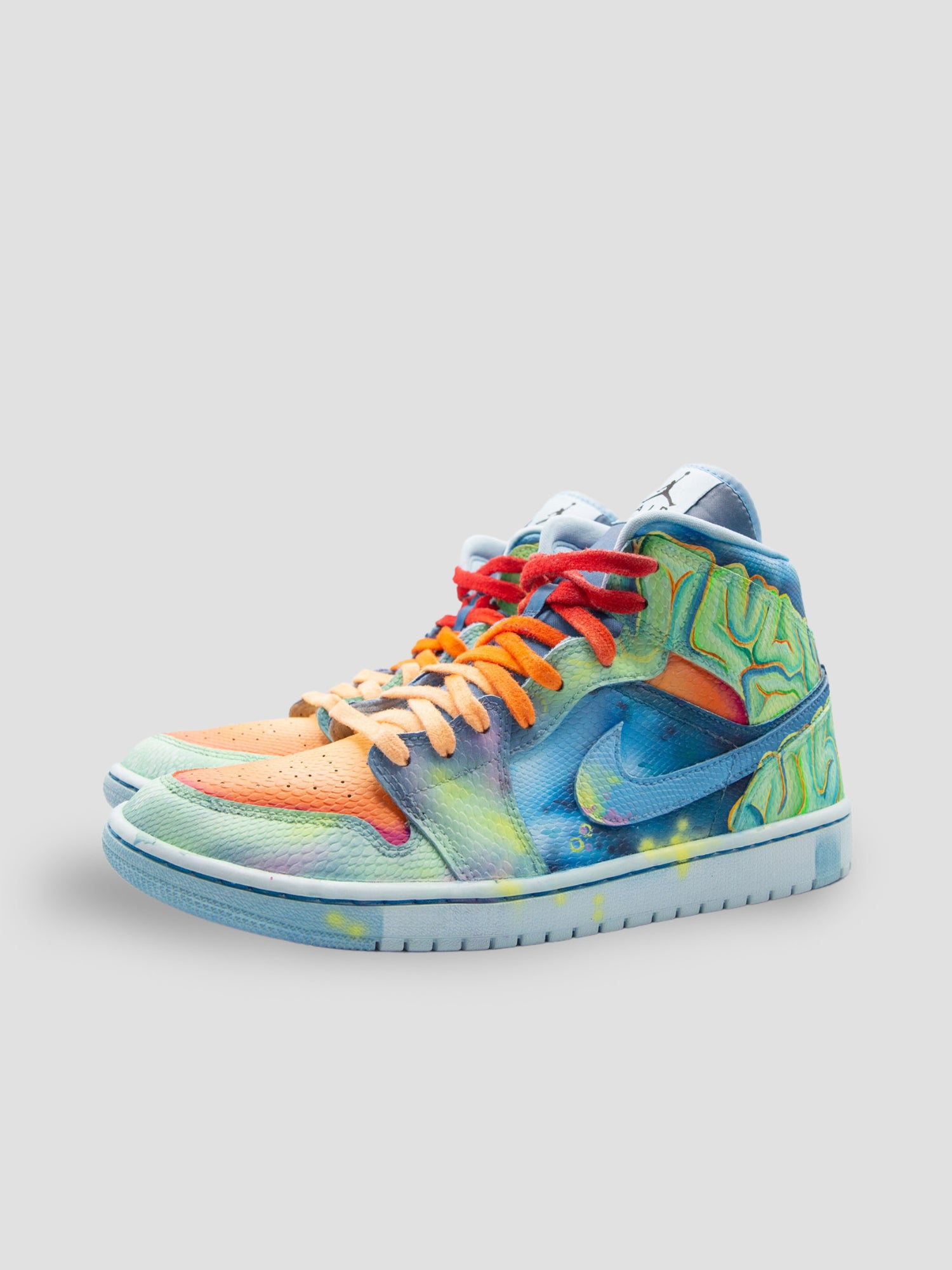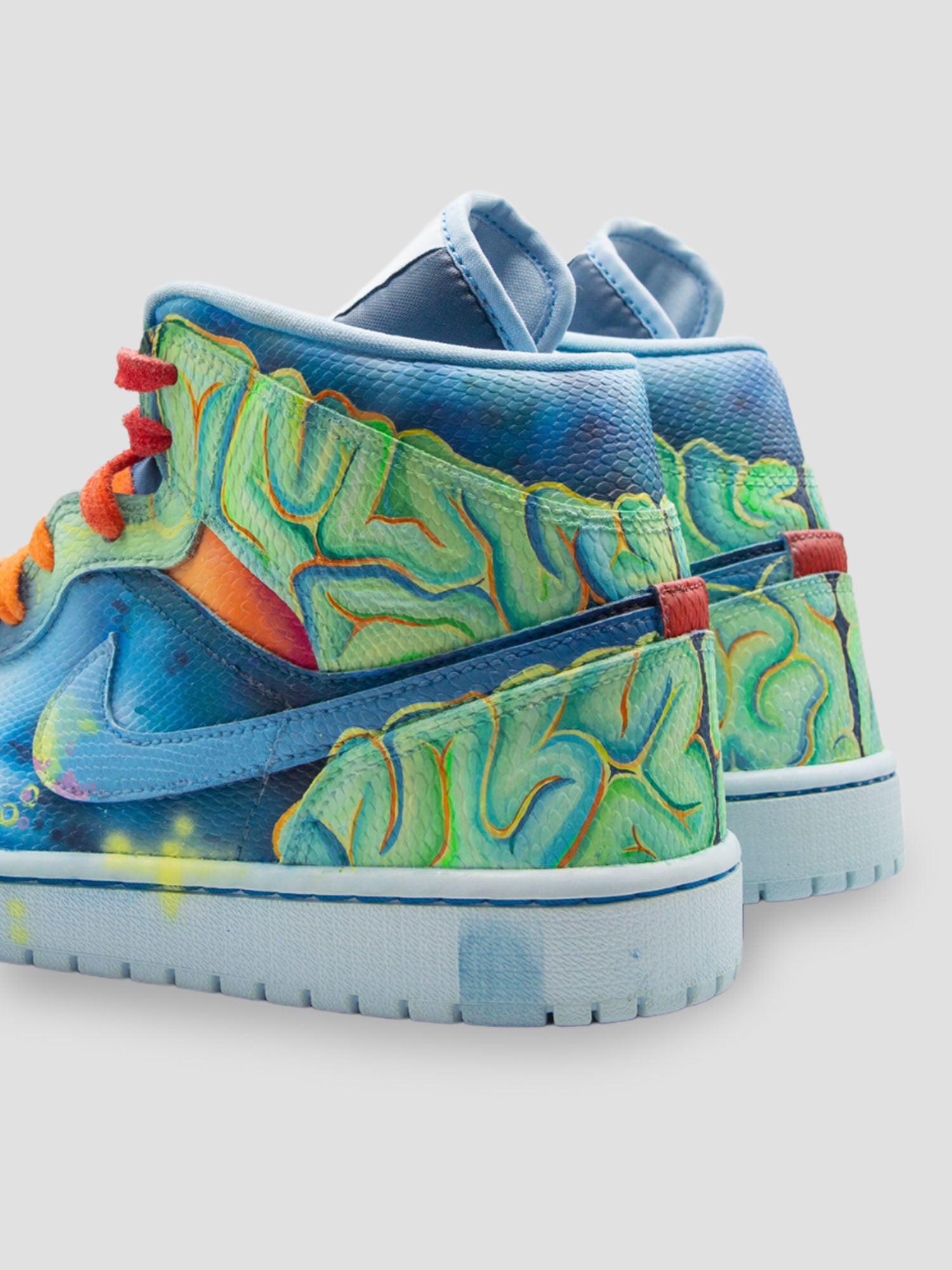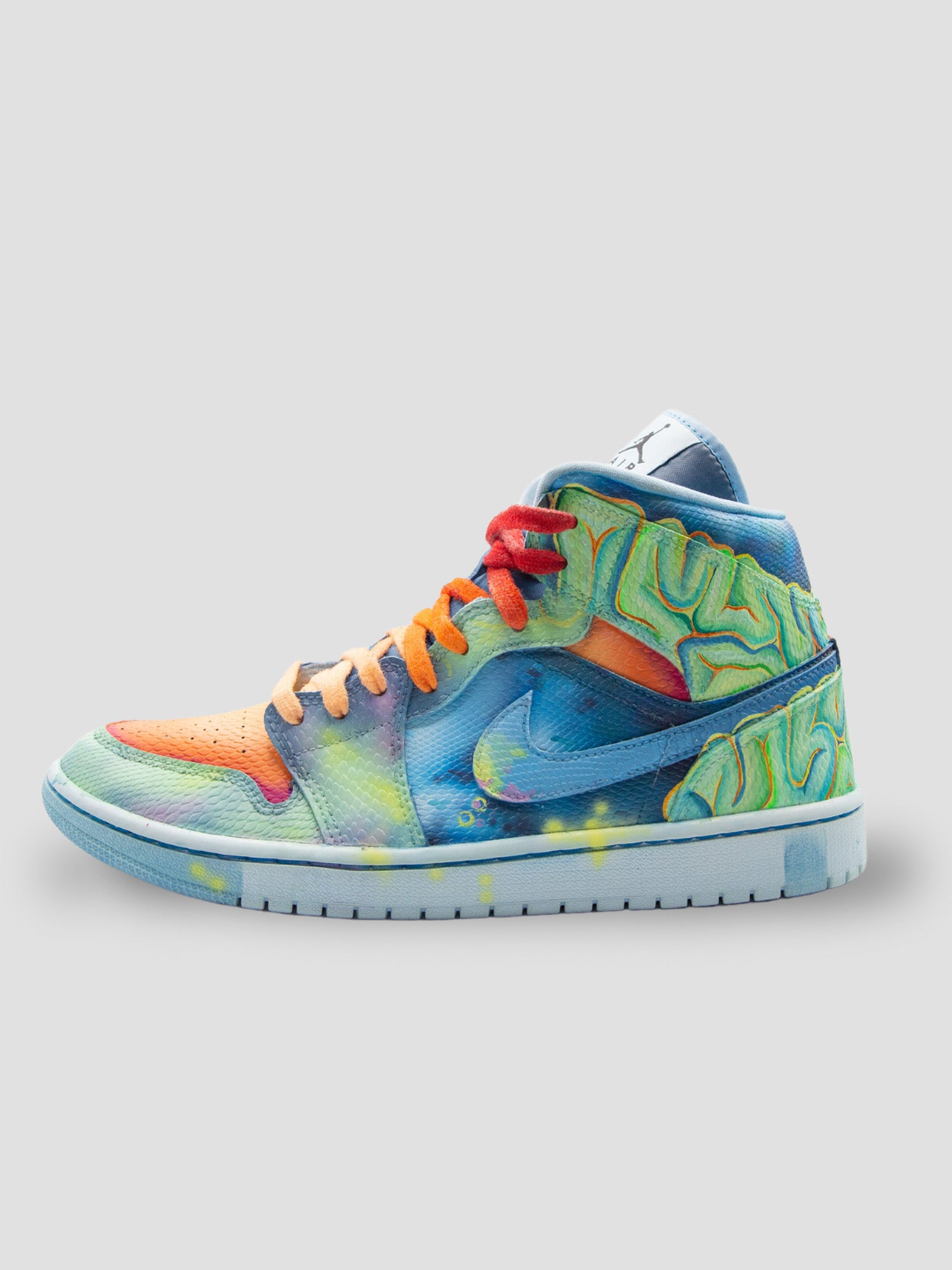 ---
I portray how I am feeling in this piece, and what is going on in existing as a some what lonely introvert. Slowly reality begins to consume you. Its easier having your head in the clouds and making excuses for the sadness and loneliness you feel- a by-product of this trickling into overthinking. But you try your best to think positively, to cover up that lonely feeling. Within Mi Braine I wanted to encapsulate the feeling of that breaking point of depression, and how it feels and looks in my eyes. The darkness that has always been hidden within your mind has escaped and now takes over your thoughts. A key part for me are the laces, showing the sadness timidly reaching out, asking for help but doesn't know how to.
GALLERY
Here's some of my previous wearable work featuring Clouded Passion, Seretone and Ten/05. These customs are designed to stand out and influence sneaker culture whilst made for special occasions or everyday wear.