BOSTON, USA 🇺🇸
MEET BRETT
My name is Brett Battaglia, an American bespoke sneaker artist from Boston, Massachusetts. Having been established for over 10 years, at Tagz Footwear we are producing some of the dopest custom reconstruction sneakers in the game. We also offer a online shoe making class to share are knowledge and expertise in this field with other keen artists. It's all about the community with sneakers and we are loving making our name in it.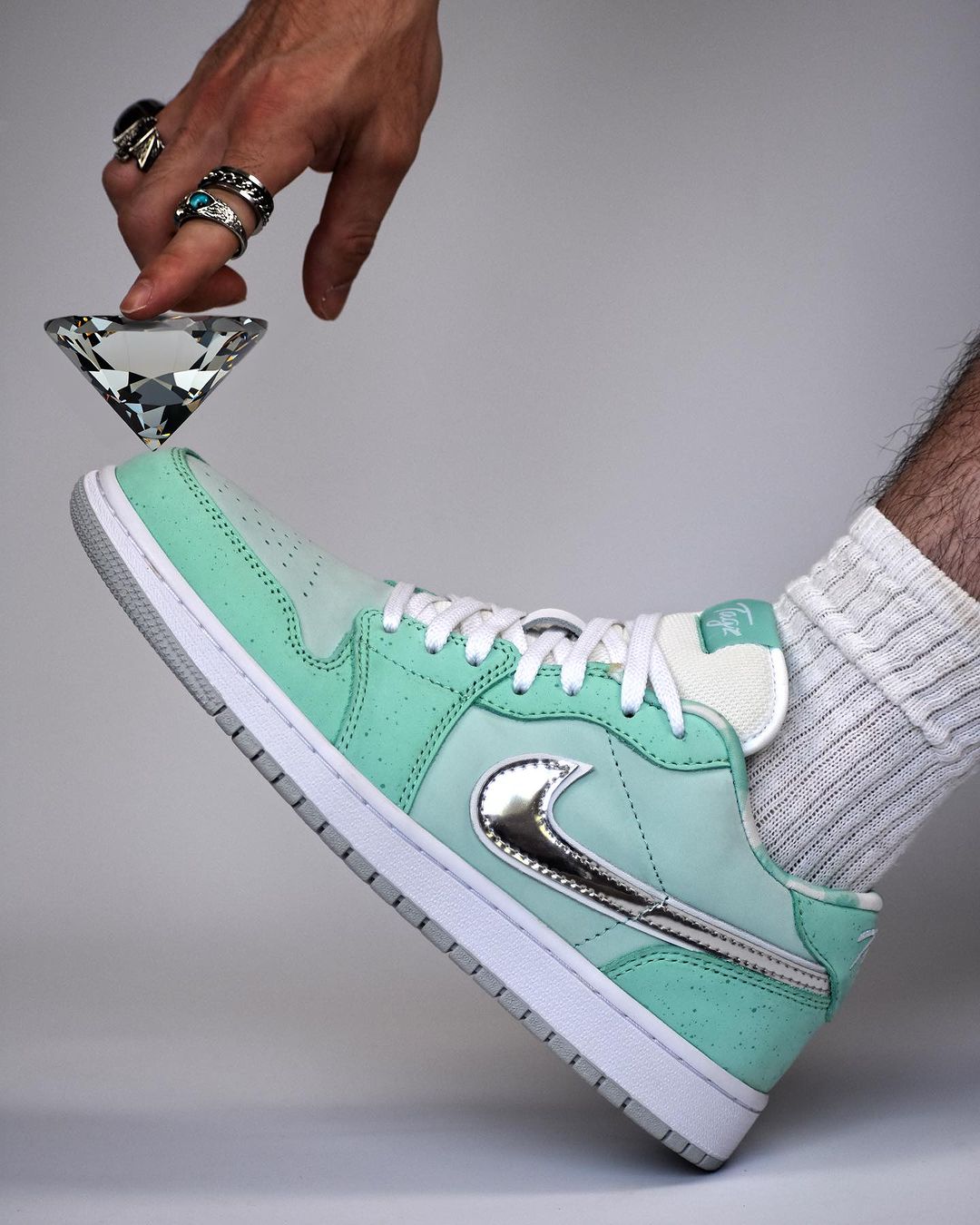 ABOUT
Tagz is a footwear brand based out of Boston that looks to change the world of footwear, one sneaker at a time. We offer our own original designs as well as custom reconstructed pairs inspired by the world's most popular silhouettes.

We have a combined 10 years knowledge in the sneaker/fashion industry and 5 years creating pairs from scratch.

Our work has been featured on some of the most popular social media blogs/websites including NiceKicks, Sneaker Freaker Magazine and Complex.

We have created pairs for people all over the world including professional athletes like Andre Drummond and Golden Globe Award winning actors like Michael C. Hall (Dexter).
GALLERY
These sneakers feature intricate designs and eye-catching details, making them stand out from your standard shoe. Whether for special occasions or everyday wear, these customisations reflect the artists dedication to sneaker culture and their unique place within this art form.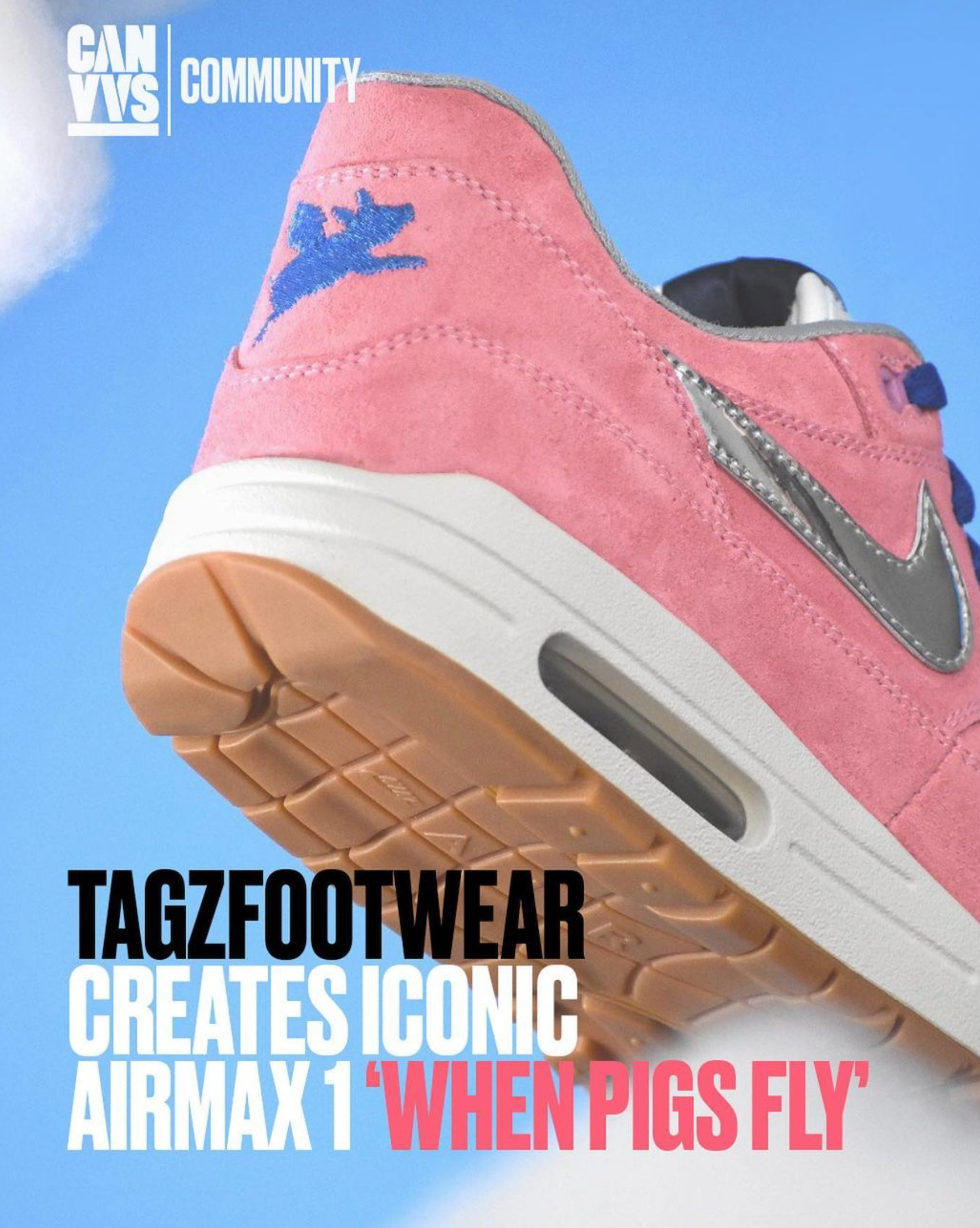 CANVVS Feature
TAGZ FOOTWEAR
Constantly serving up custom heat with another beautifully executed homage to the 'When Pigs Fly' colourway, using the celebrated Air Max 1 as the canvas.