CALIFORNIA, USA 🇺🇸
MEET AUSTIN
My name is Austin Torma, but most of you know me best as JAR Customs. I've been Servin' Up in the game since 2016 and haven't turned back since.

I have done well over 1000 pairs of sneakers and each shoe that I've done is delivered with true passion and craftsmanship. Art has been a huge factor in my life since I was a child. I knew it was something I wanted to implement in my career one day. Originally, I was going to school for a major that I wasn't 100% confident in pursuing. I took my first business class and learned all the different ways to expand yourself, and your business. I already had the artistic ability, but learning the business side took things to a whole new level.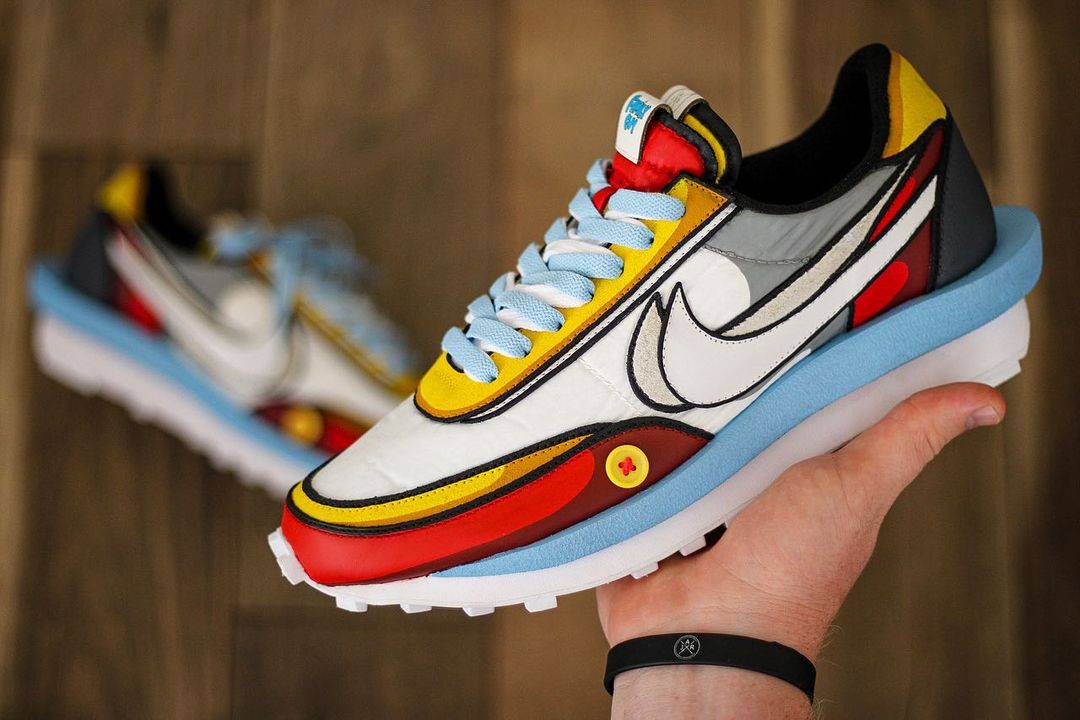 ABOUT
Since I have started, my growth has been expadential. I have worked with many people and have done business with some of the biggest names out there. Working with so many different people motives me and challenges my creative work flow. I love to inspire new and upcoming artists. There is so much value in the work I do, and I want to be able to share that with you all.
I'd be honored to make anyone a custom pair and give you a true gift that is 1 of 1.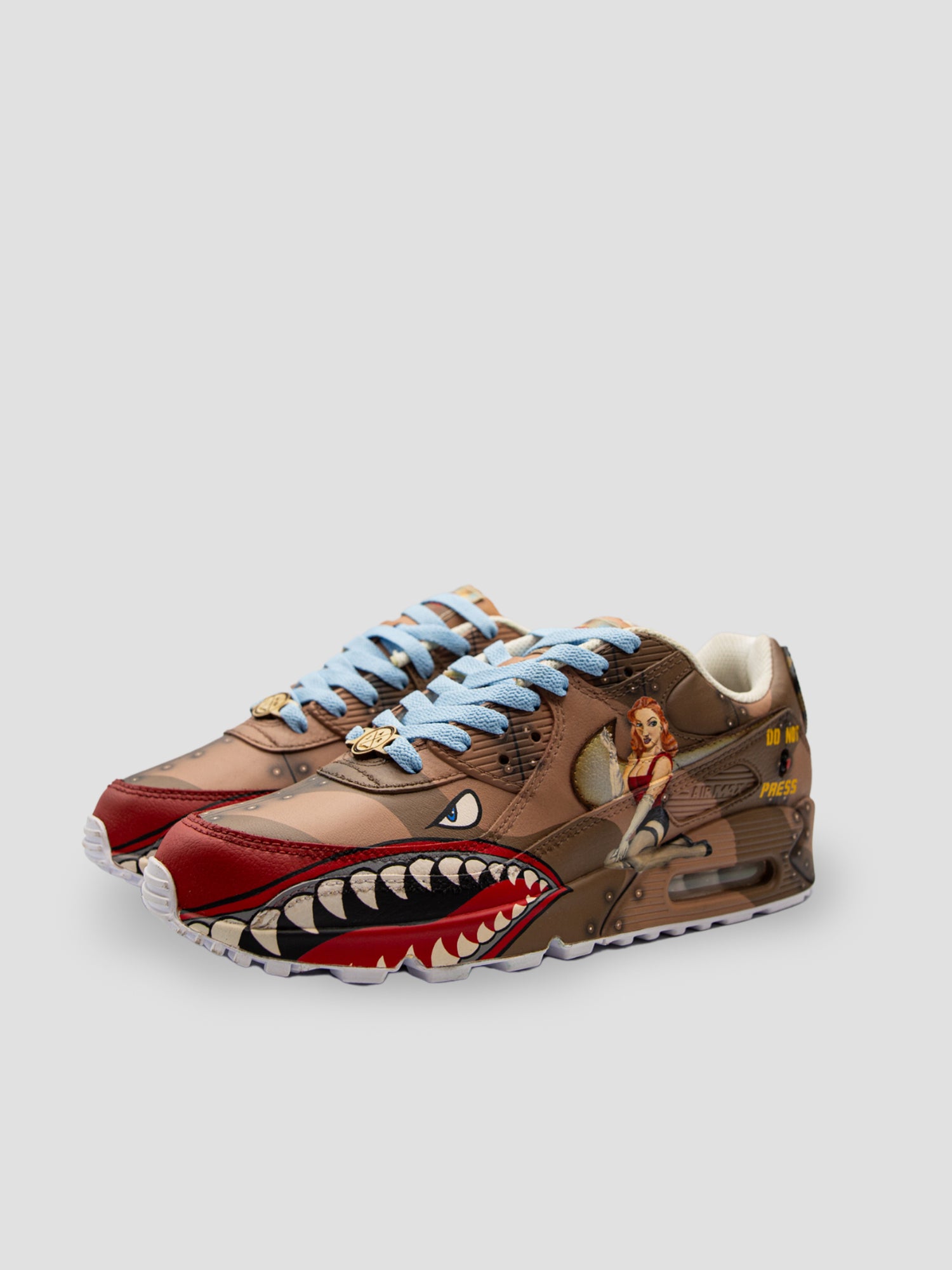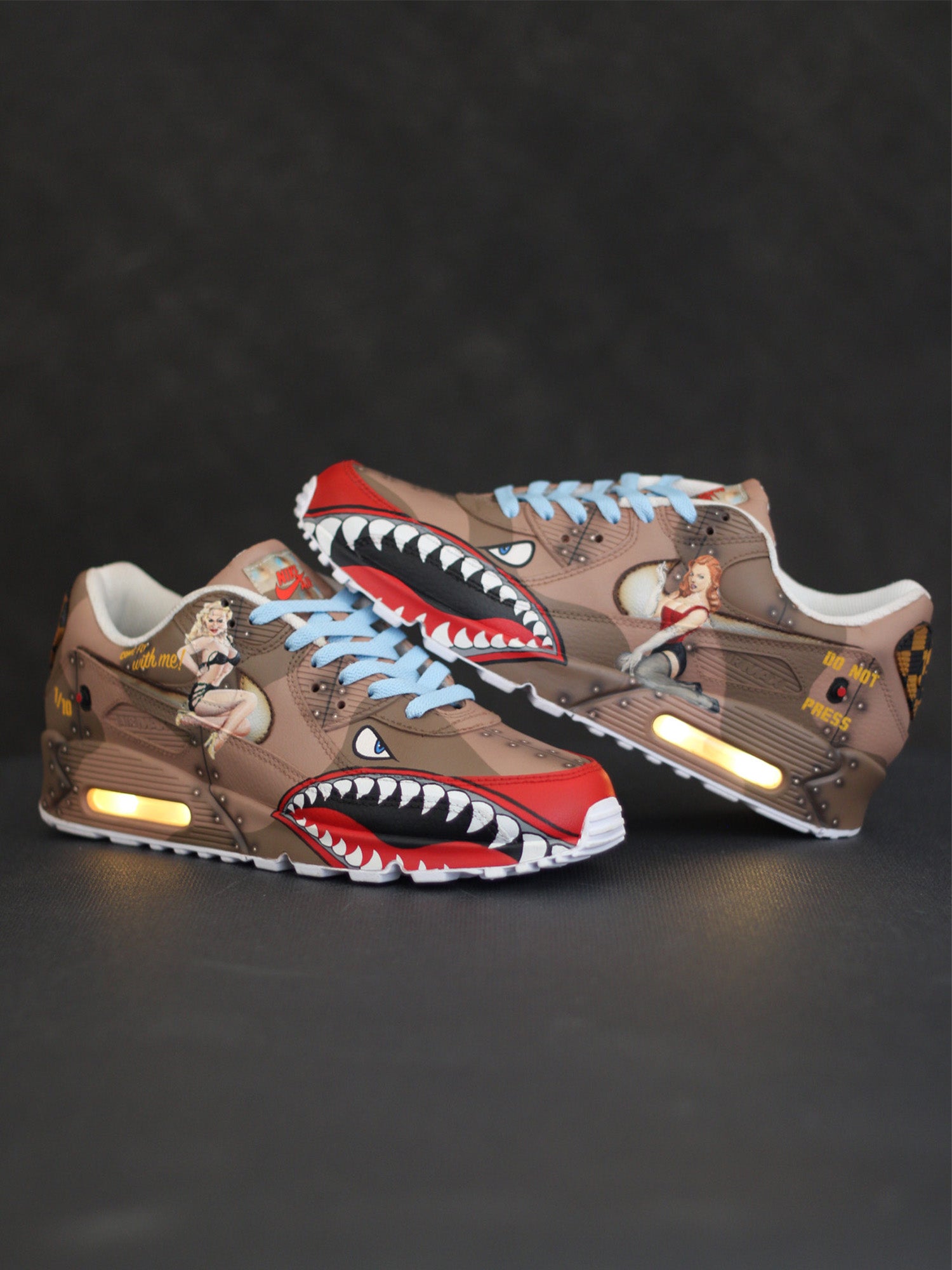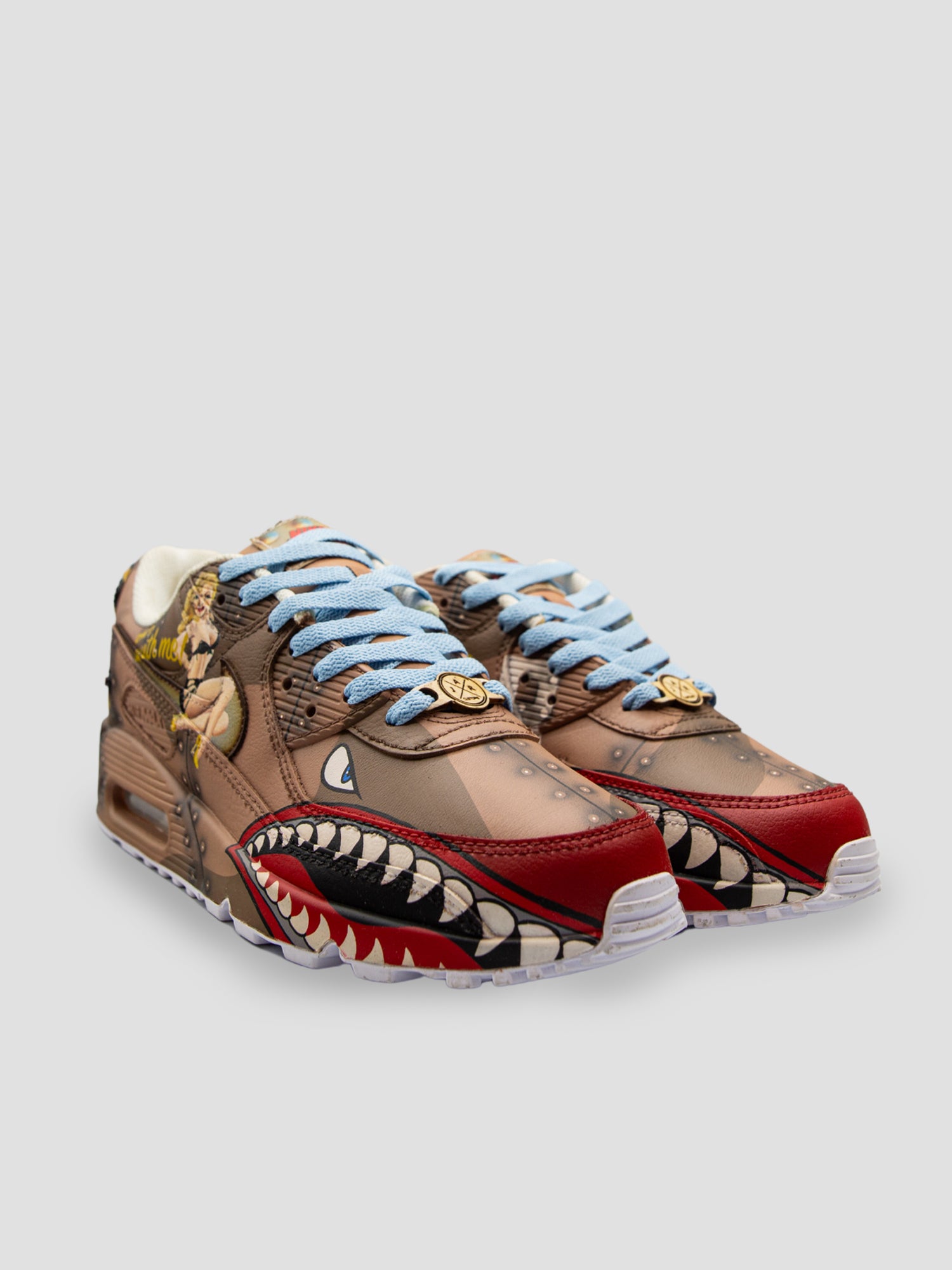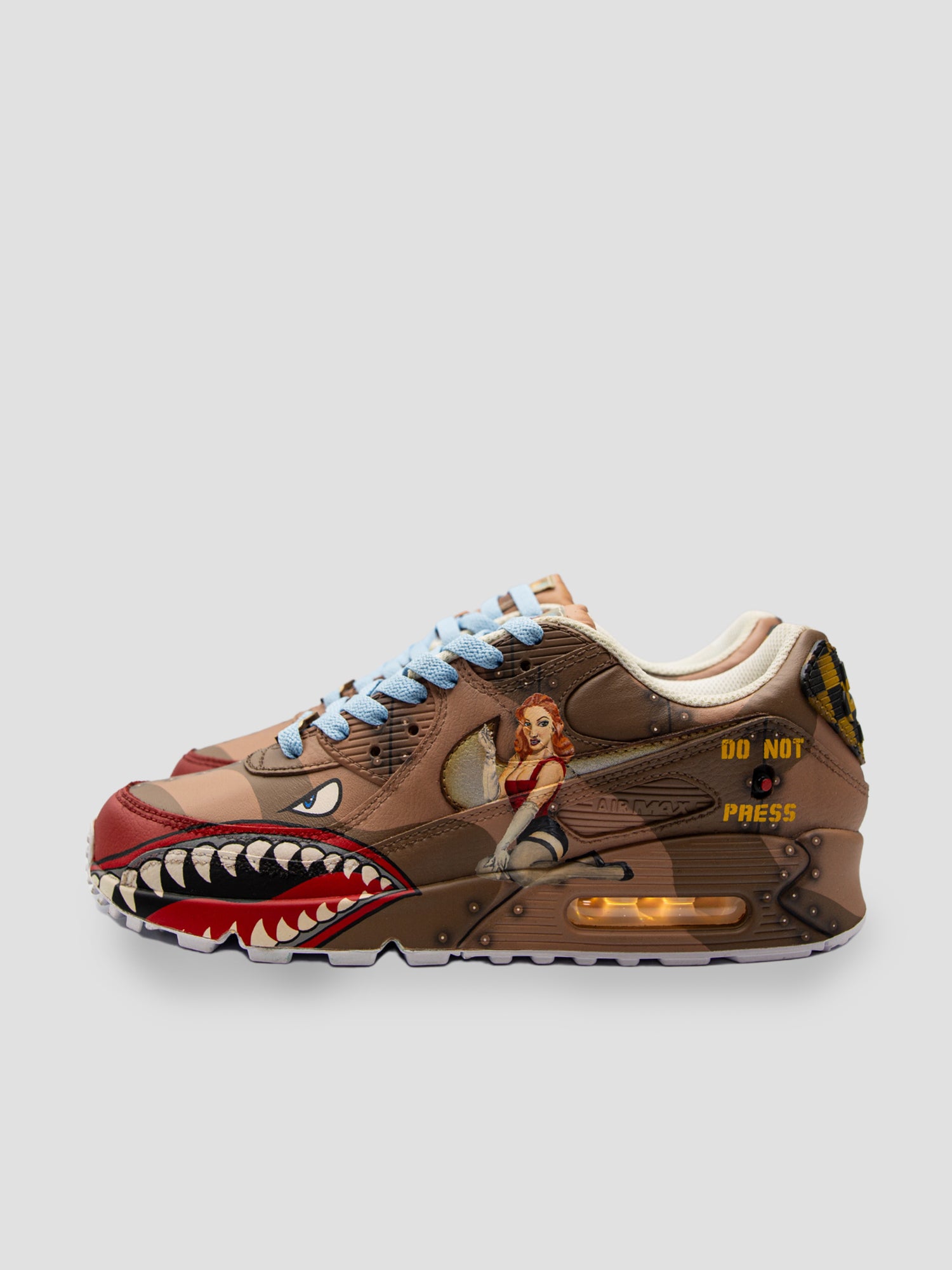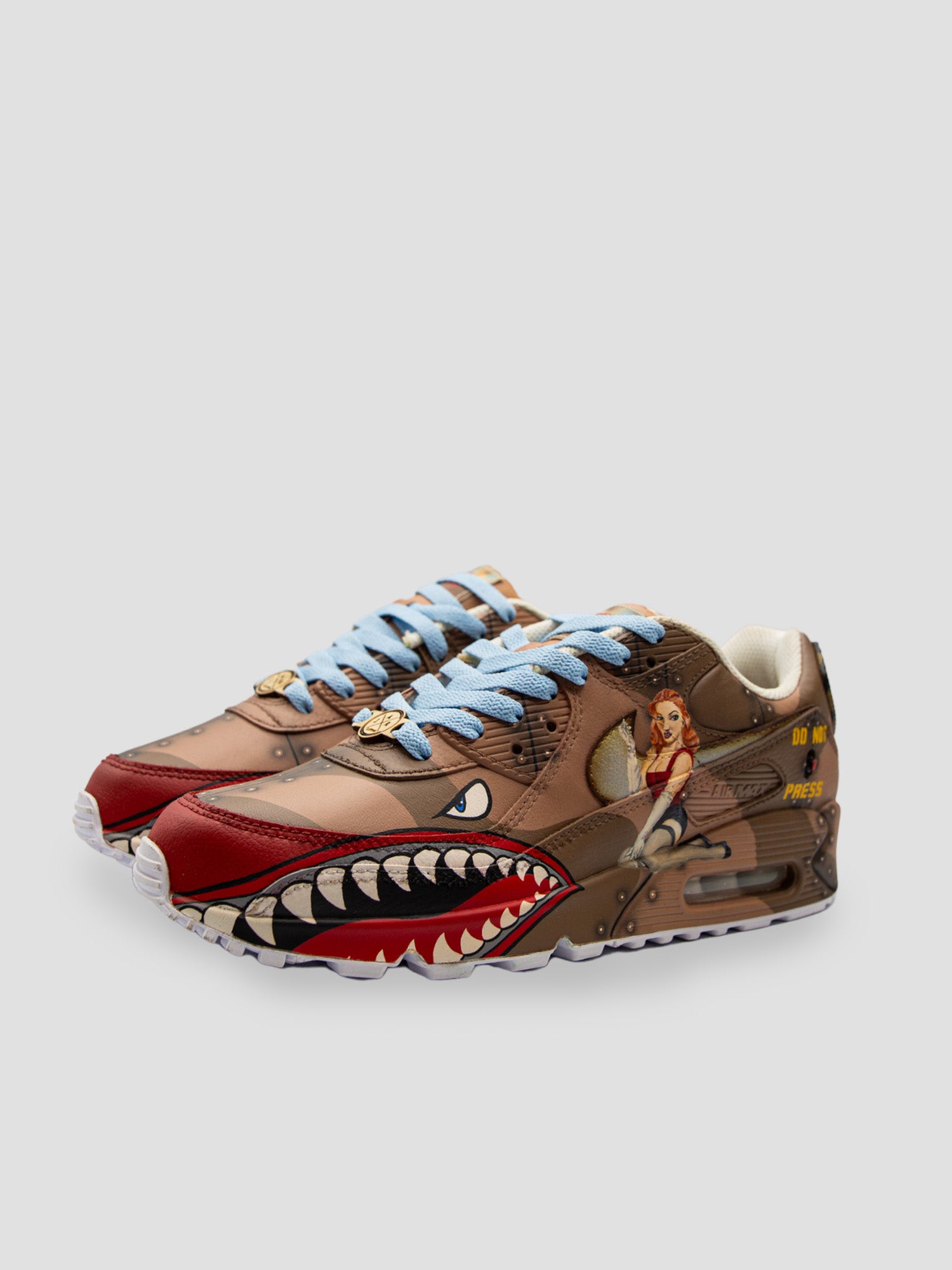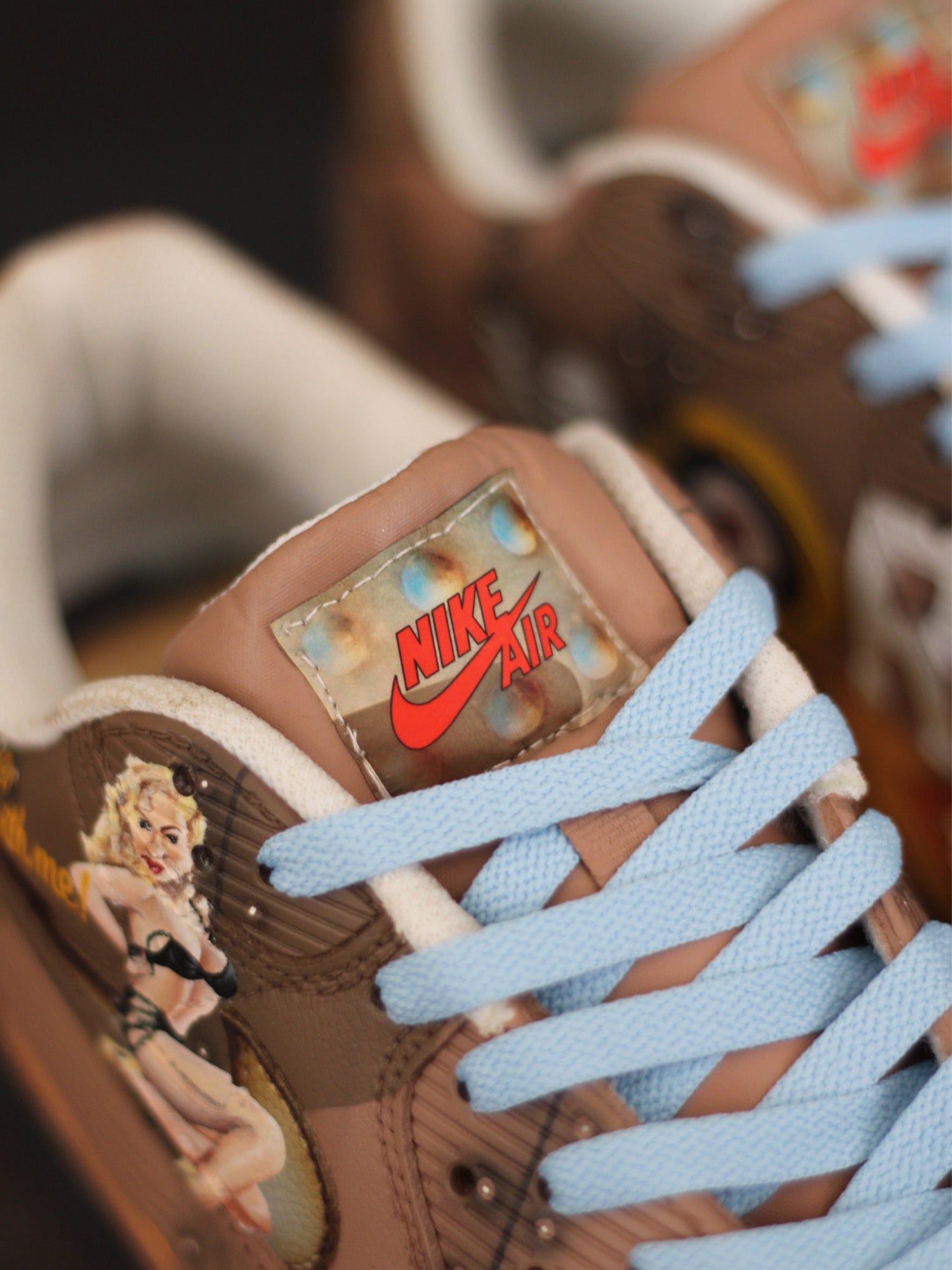 ---
The history of this design is taken from the American plane originated in WW2 where it operated all over the Pacific regions. It was part of the success the US had during those times in war. I love recreating history in unique ways like these Air Max 90's. My design features yellow checkered back tabs and a red nose on the tip of the shoes. With this unique pattern, this design separates itself from other Warhawks I've done and have seen. Also, I added some new features on the shoes including LED lights and custom tongue tags and insoles from my guy @reclusivesole; inside and out these jobs were executed perfectly.
GALLERY
Here's some of my previous wearable work featuring Clouded Passion, Seretone and Ten/05. These customs are designed to stand out and influence sneaker culture whilst made for special occasions or everyday wear.
INSTAGRAM FEATURE
JAR CUSTOMS
Austin Torma is the man behind shoesbyjar. Starting in 2016 Austin has created over 1000 pairs of sneakers. Most of his designs pay homage to history in unique ways - like these Air Max Curtiss P-40 Warhawk 4.0 90's. This sneaker in particular has some distinctive features including LED lights and custom tongue tags and insoles from reclusivesole. One of his favourite projects - The Bleed Green Jordan 1's were inspired by the TD Garden where the Boston Celtics play.