OREGON, USA 🇺🇸
MEET ENZO
Hello! My name is Enzo and I am currently a third-year Product Design BFA student at the University of Oregon. I enjoy working alongside others and creating positive studio environments. I am a self employed sneaker artist with the brand based in Los Angeles, California, United States. Over the years I have designed and customised over 100 pairs of shoes. I am also proudly sponsored by leather paint brand Angelus Shoe Polish since 2021. I am extremely passionate about working to meet clients' expectations while maintaining personal artistic decisions & taste. I also pride myself on my ability to continually build relationships with artists across the globe. My most recent success displaying this is my work being displayed at the Galerie Sakura Sneakers Generation 2 exhibit in Paris, France.


ABOUT
I specialise in painting anime designs on shoes, with characters, illustrations and backgrounds inspired by the shows I loved watching, though I am now slowly working on more designs focused more on patterns, colors and wearability.

I am most proud of my how far my work ethic has taken me. There were so many all-nighters because of painting and so many deadlines I had to meet, but I feel that I almost always pushed through.

I think something that sets me apart from others is attention to detail. I feel that most people that stand out from the crowd usually stand out because of this. I am aware that there is some initial talent that I began with, but I feel that I've been able to come as far as I am now because I gave love and attention to the craft as well.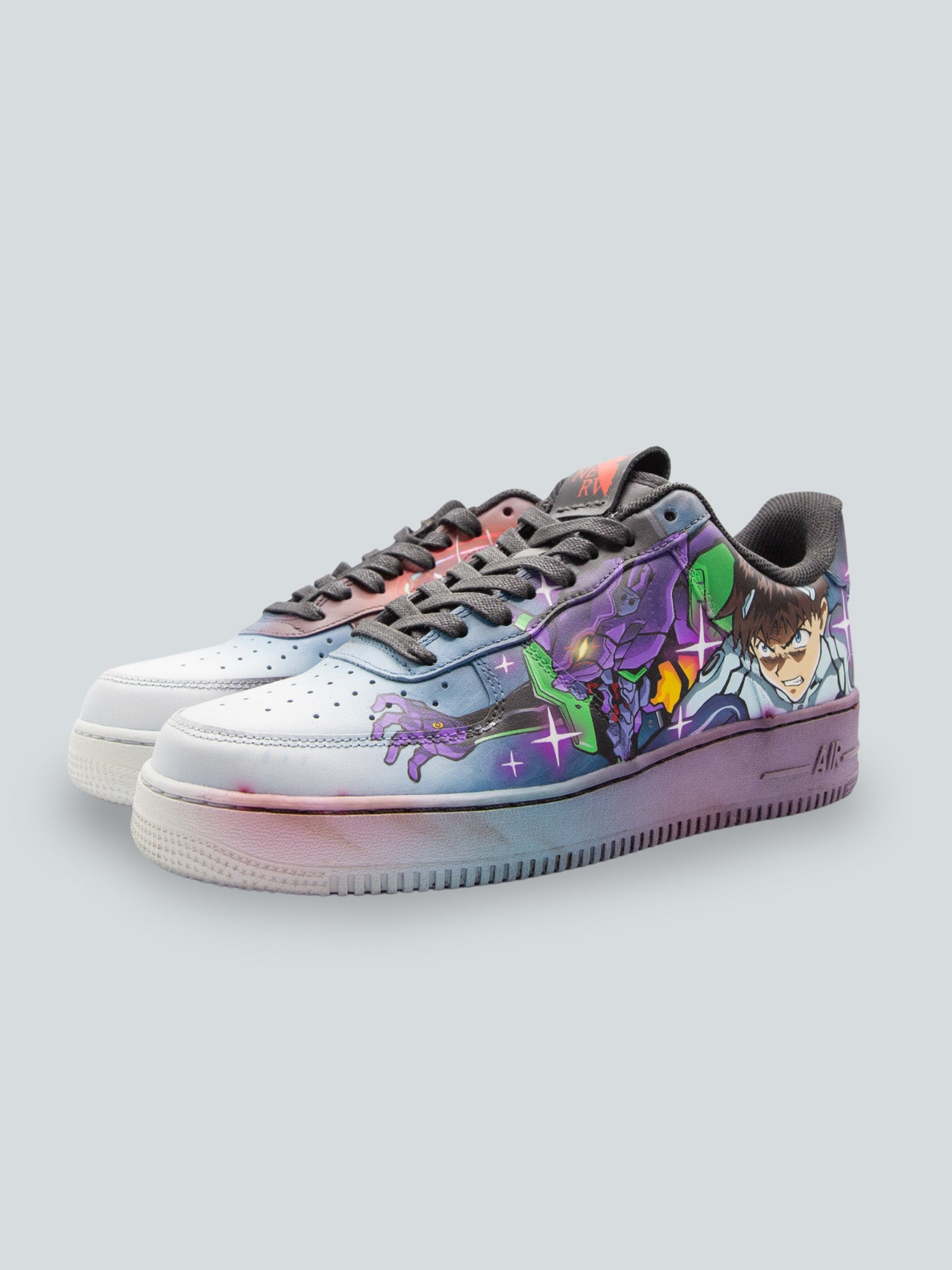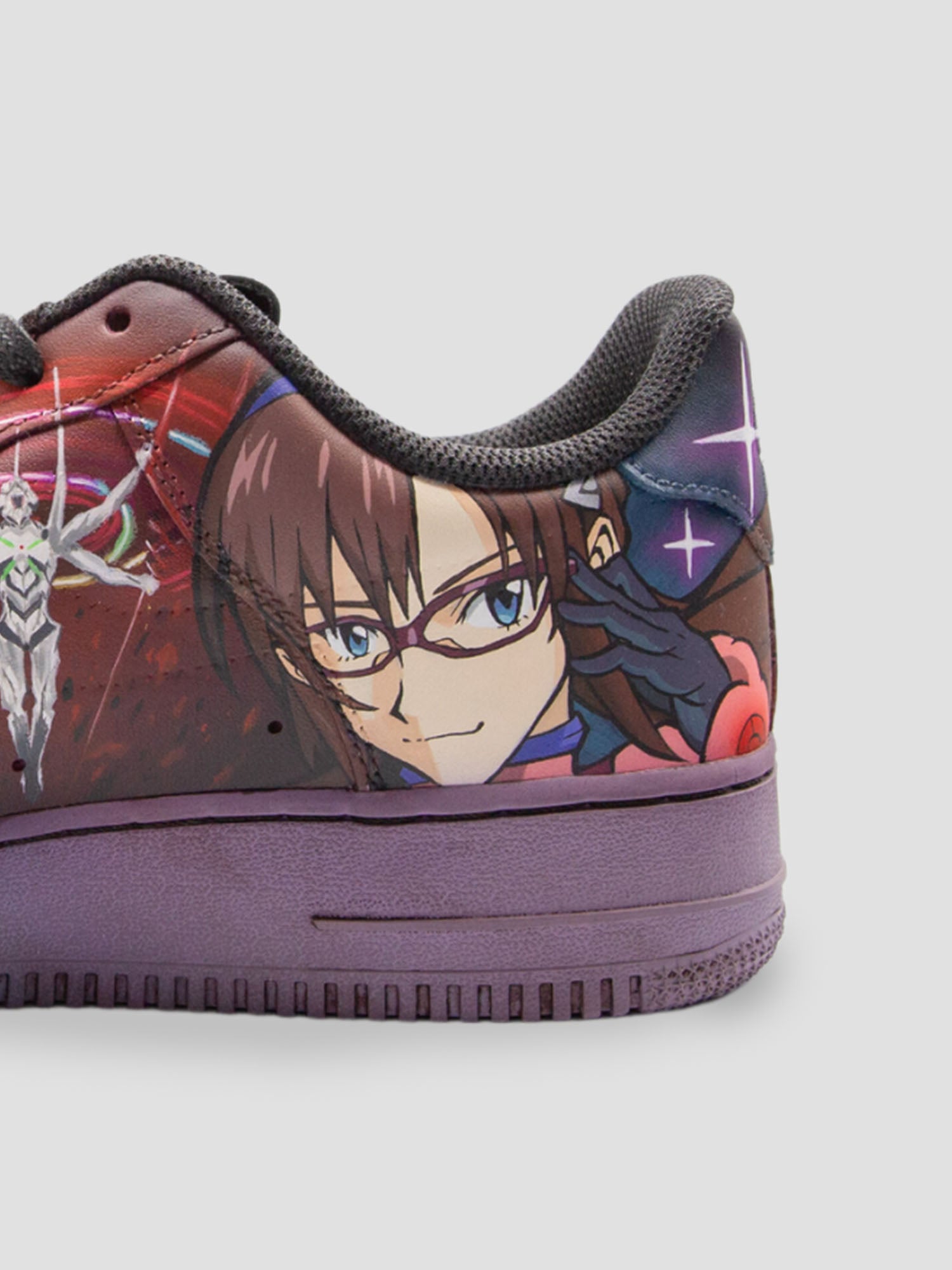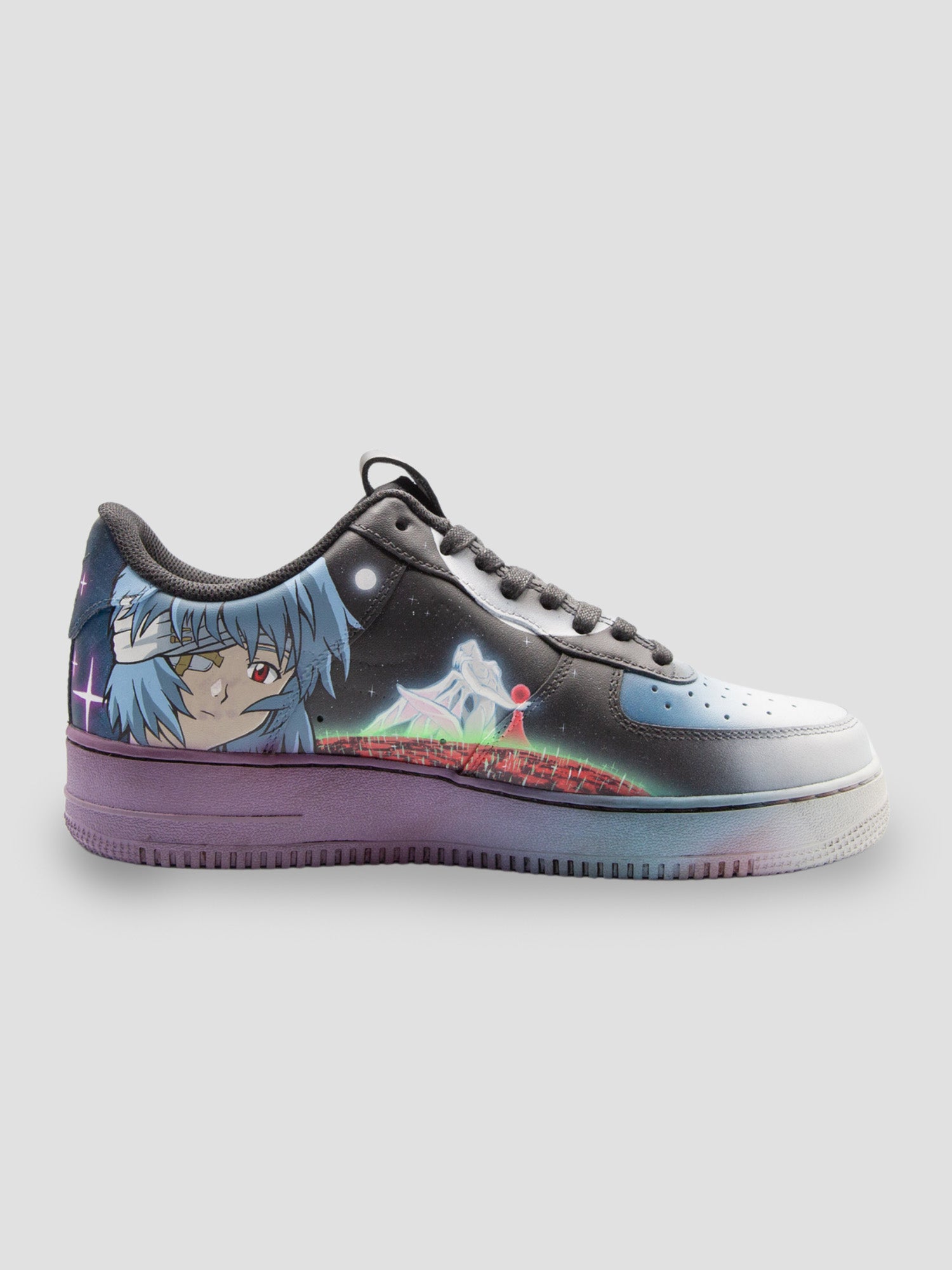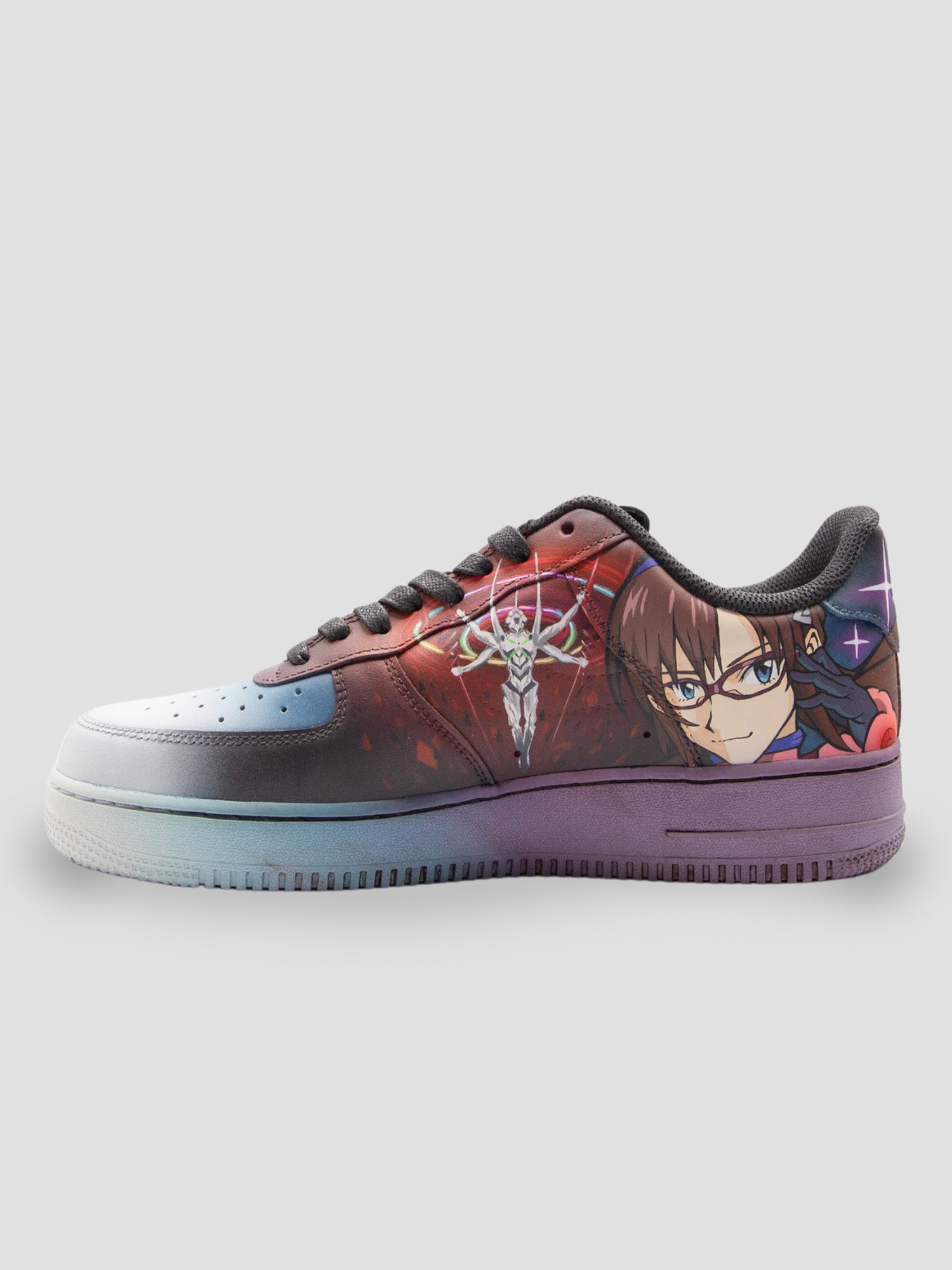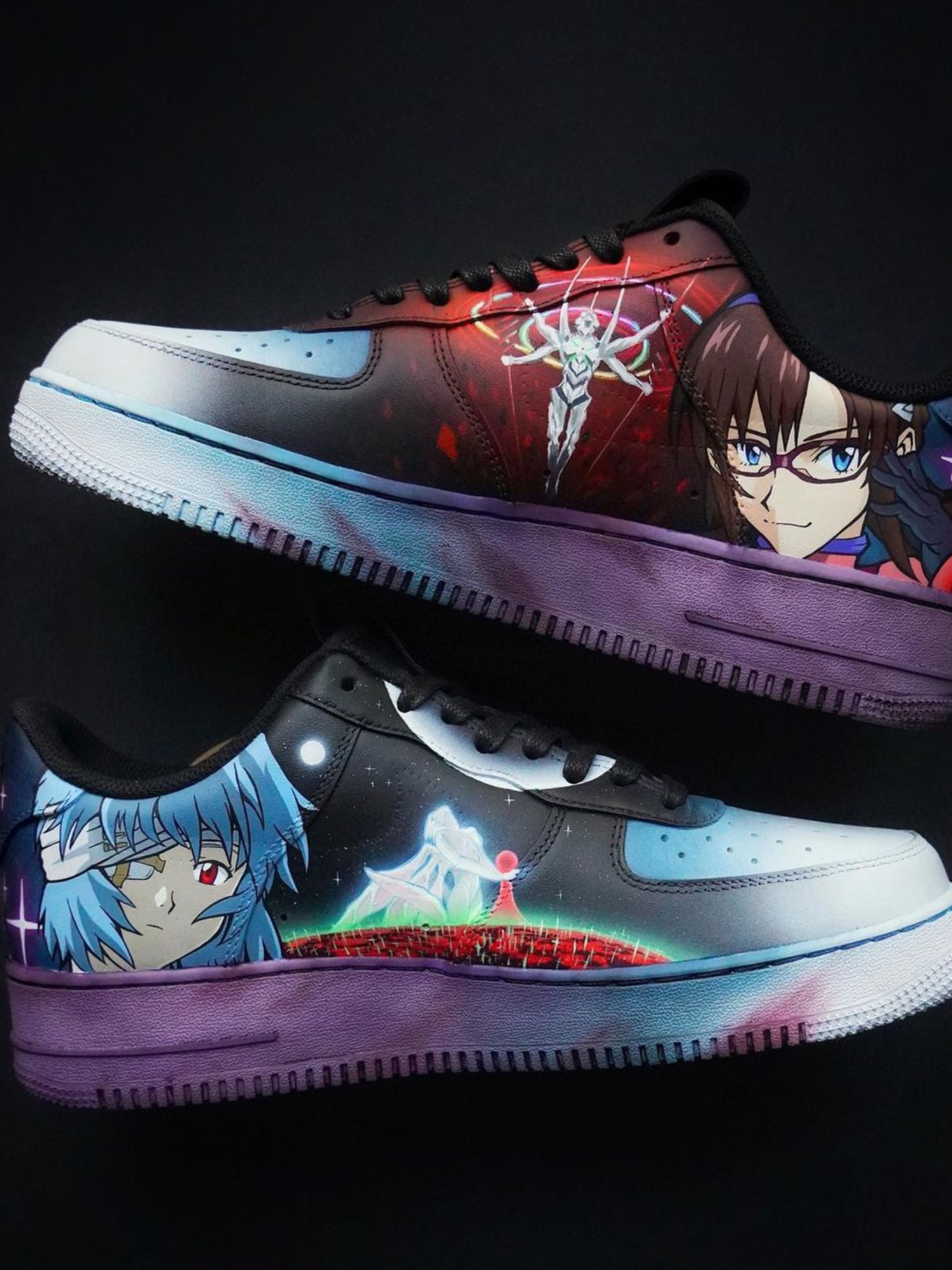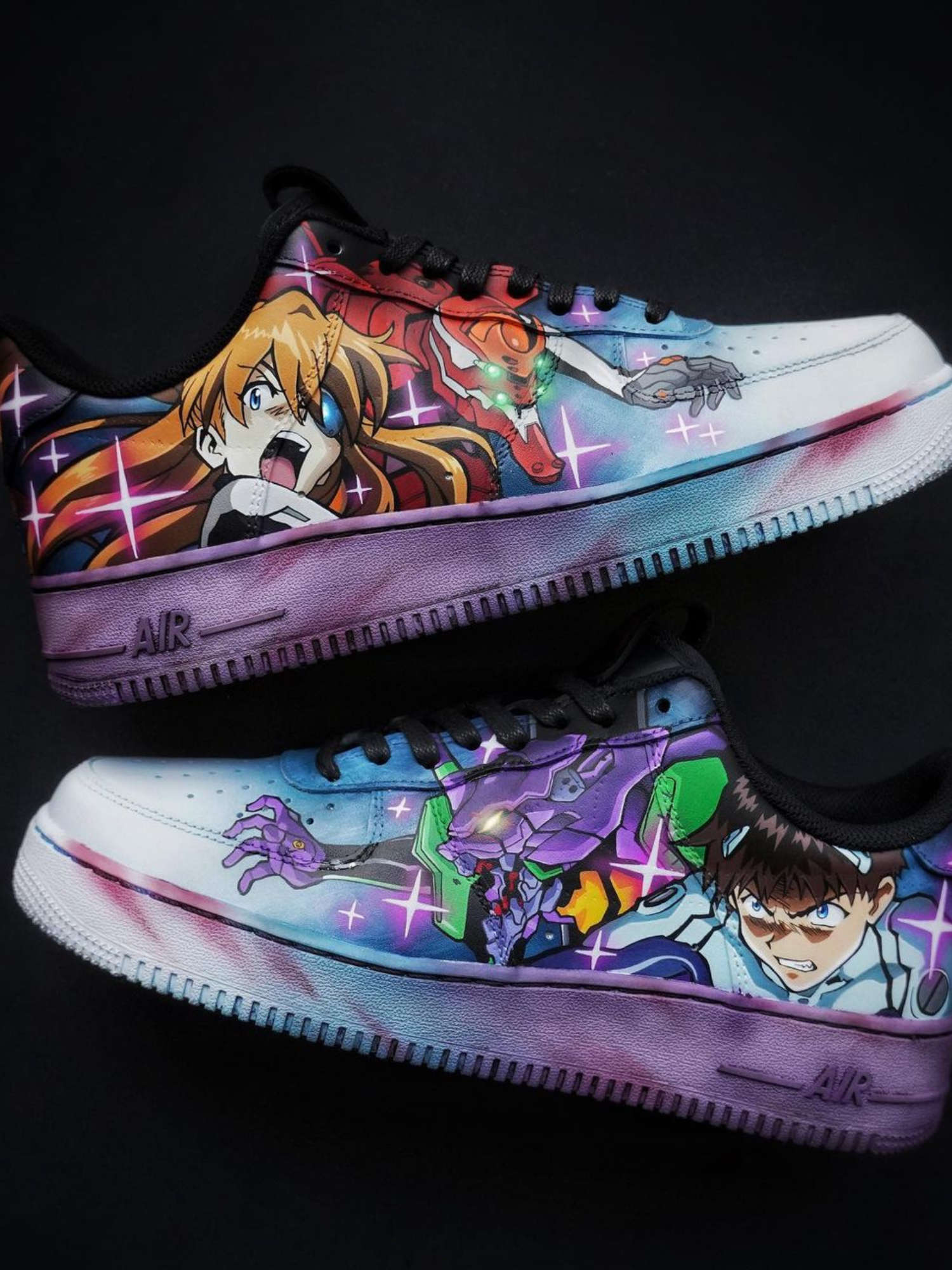 ---
I definitely strayed from usual style of design for this pair, but I've been all for it! During the period of time when I created these sneakers, I felt my brain was being driven crazy with so many new ideas going around and very little time to implement them, so I'm grateful I was able to showcase some of those ideas on this pair. For the first shoe, I decided to dedicate the theme to the original NGE series, using the OG character designs from the show & the #EndofEvangelion movie!
Painting our boy Shinji and Eva Unit 01 was honestly such a blast. This pair is intended to be wearable, so there's no paint on the rubber whatsoever: everything you see on the soles were dyed! On the inner side of the shoe, I decided to use a shot of Ayanami and the Third Impact, which was the main event of the EoE movie. I also decided to use the NERV organisation emblem for the tongue tag since all operations were overseen by them in the OG series! Definitely one of my favourite pairs of the year!

GALLERY
These sneakers feature intricate designs and eye-catching details, making them stand out from your standard shoe. Whether for special occasions or everyday wear, these customisations reflect the artists dedication to sneaker culture and their unique place within this art form.

"Student, Artist, Designer, Human Being."