CALIFORNIA, USA 🇺🇸
MEET SEAN
I'm Sean Fontenot and at the age of 18 I saw another artist painting sneakers and I was inspired. I'm a self taught artist and my style focuses on anime, cartoons, and video games. Much of my work is story driven and highly detailed. That is what people recognise about my work the most. My most creative pieces aren't wearable. I have taken something that is, in most cases, an essential article of clothing and turned it into an art piece.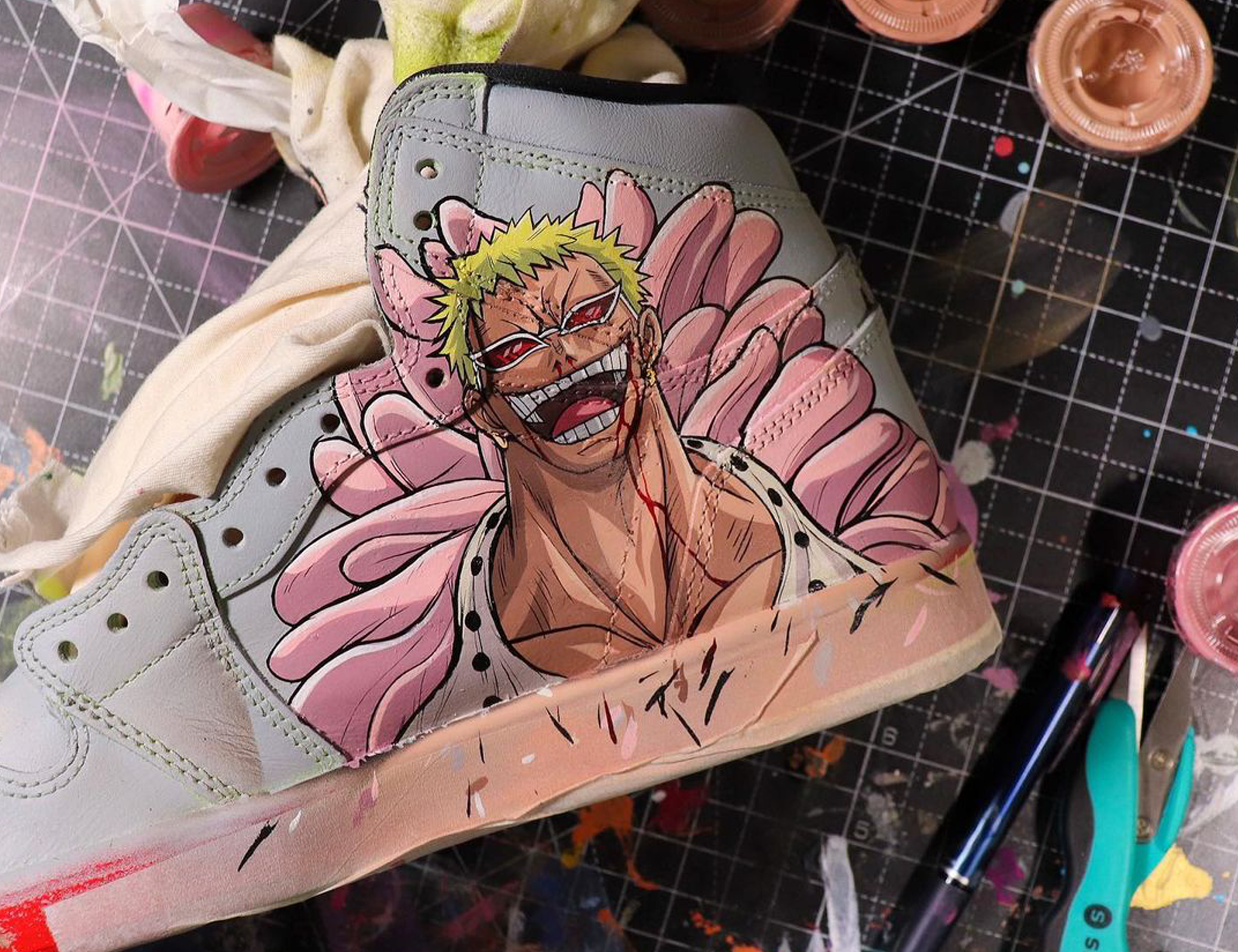 ABOUT
My design process is basically breaking down what I'm doing from head to toe, likes / dislikes, family, friends - I don't just try to incorporate the character into my designs, I want to incorporate the lifestyles and interests, things that make the character them. A complex piece usually takes 60 - 100 hours.
GALLERY
These sneakers feature intricate designs and eye-catching details, making them stand out from your standard shoe. Whether for special occasions or everyday wear, these customisations reflect the artists dedication to sneaker culture and their unique place within this art form.
INSTAGRAM FEATURE
COLOR ME FRESH
Self taught artist, Color Me Fresh created a collection, Kilo 47, that is heavily influenced by hip-hop, Black and Asian Cultures. His designs feature intricate details and stories where he incorporates the personality, lifestyle and interests into the characters.
This is what strikes to the heart of what makes him so individual, falling in love with his process and storyline.
Sean has a highly recognisable style and influence over the artistic sneaker community and CANVVS would like to mention what a pleasure it was working with him on creating a feature.