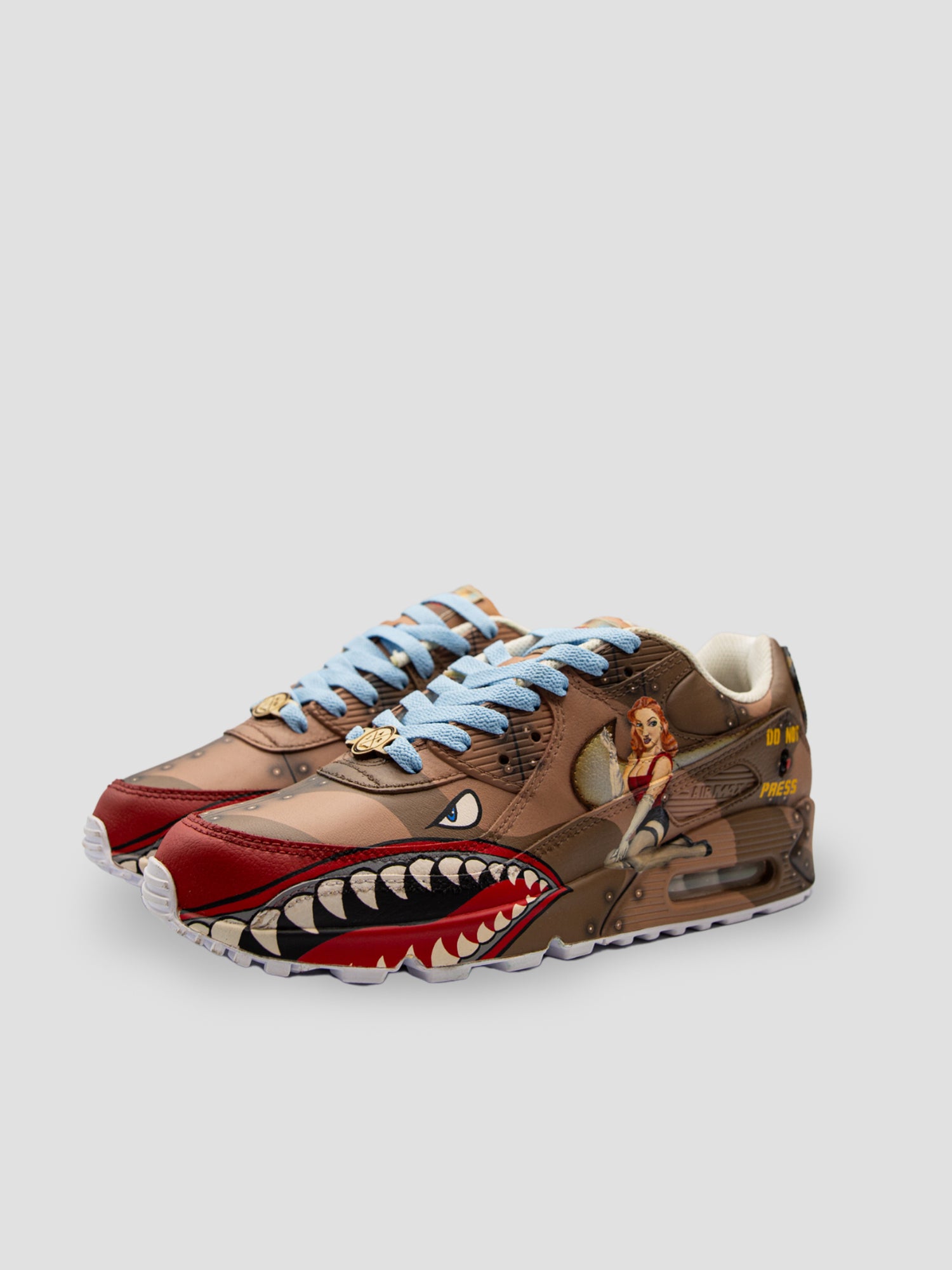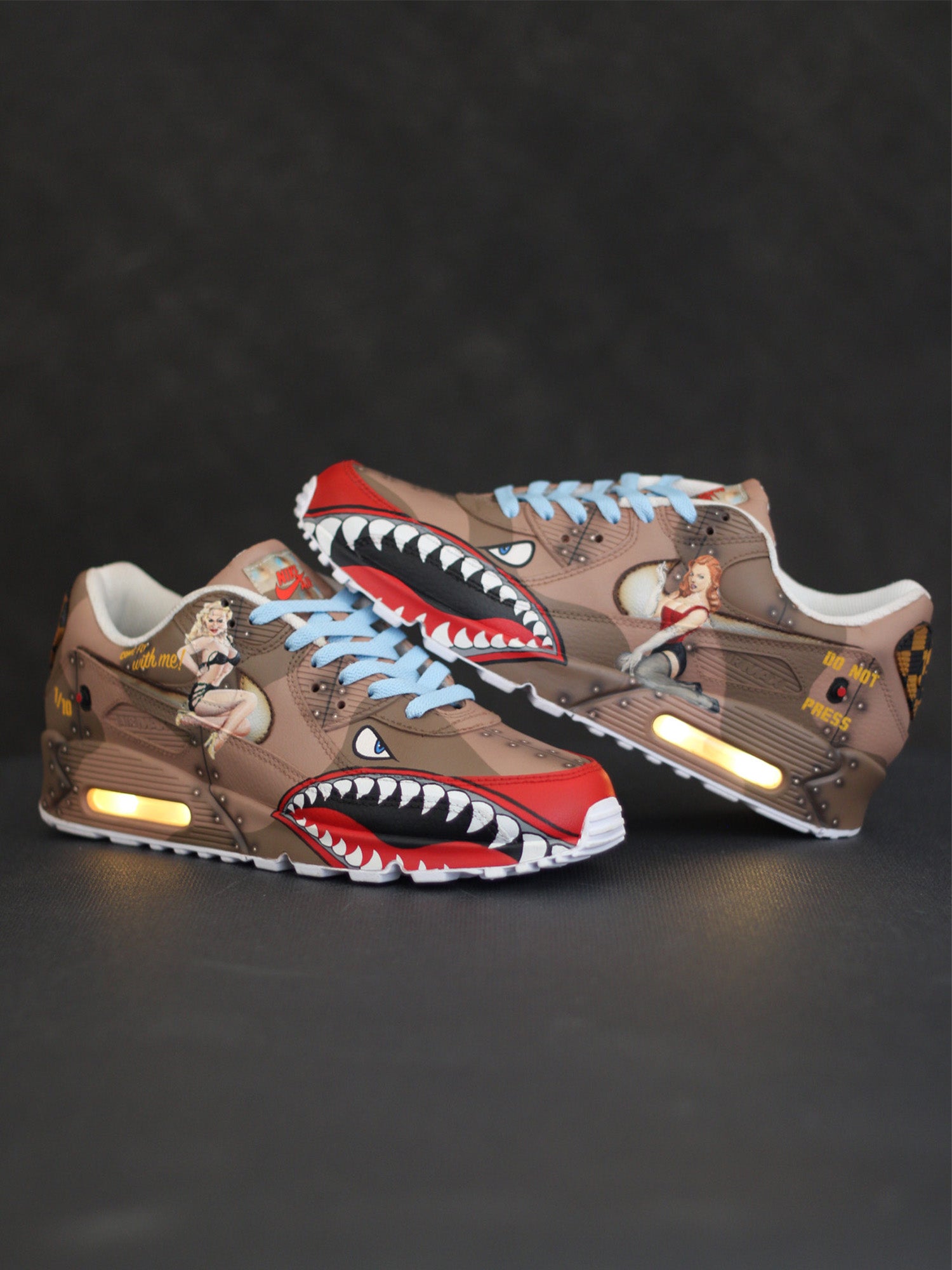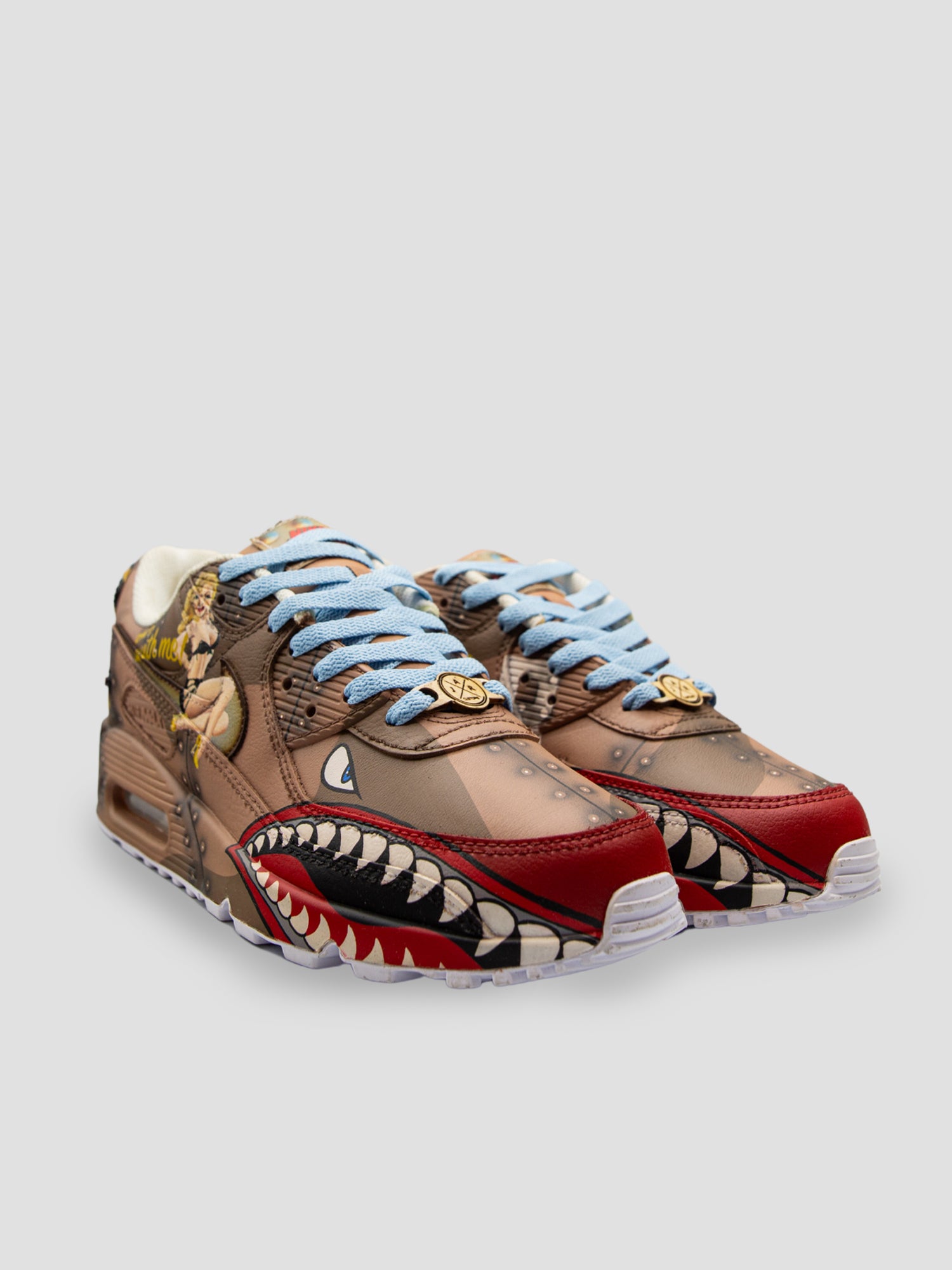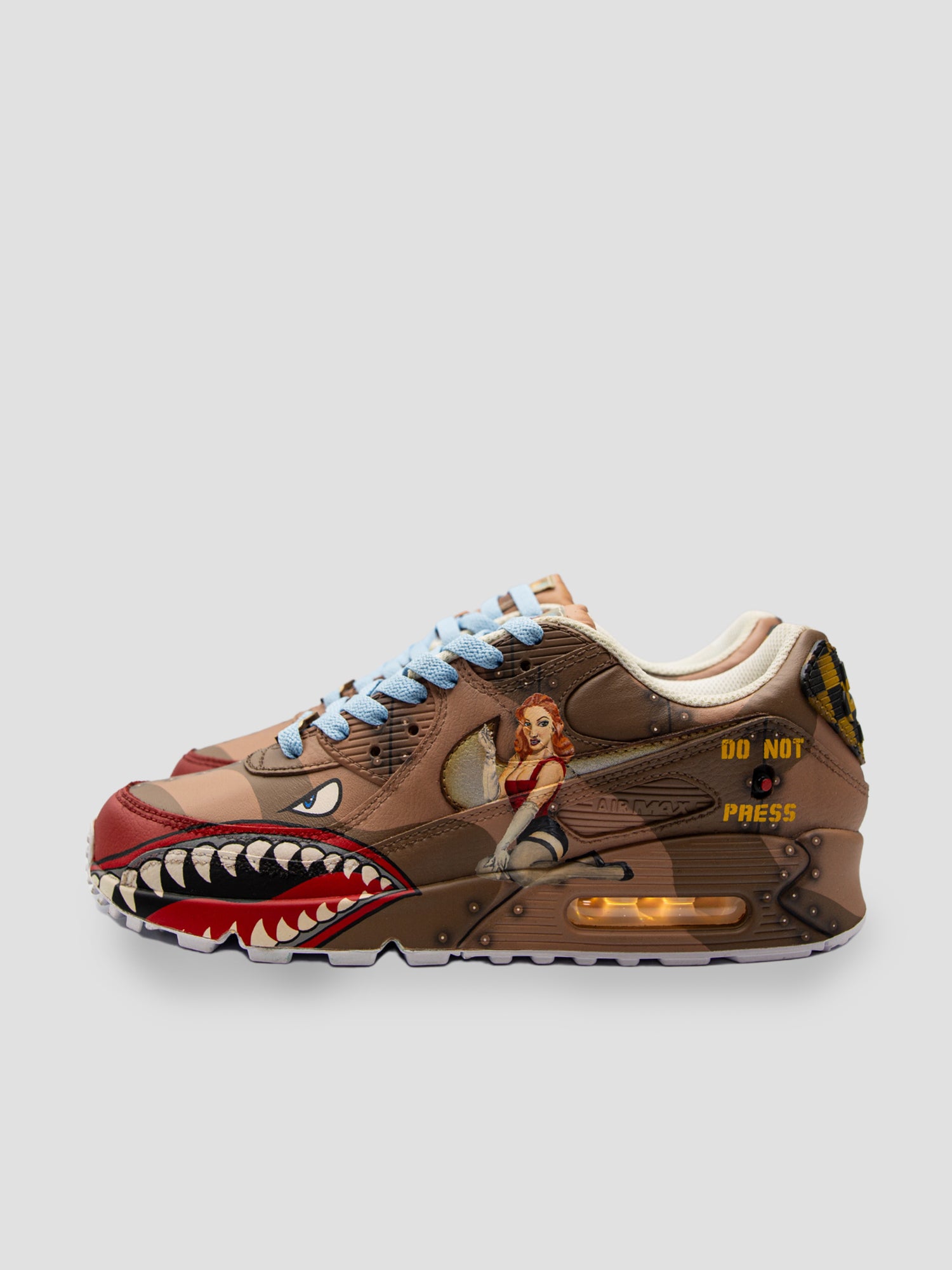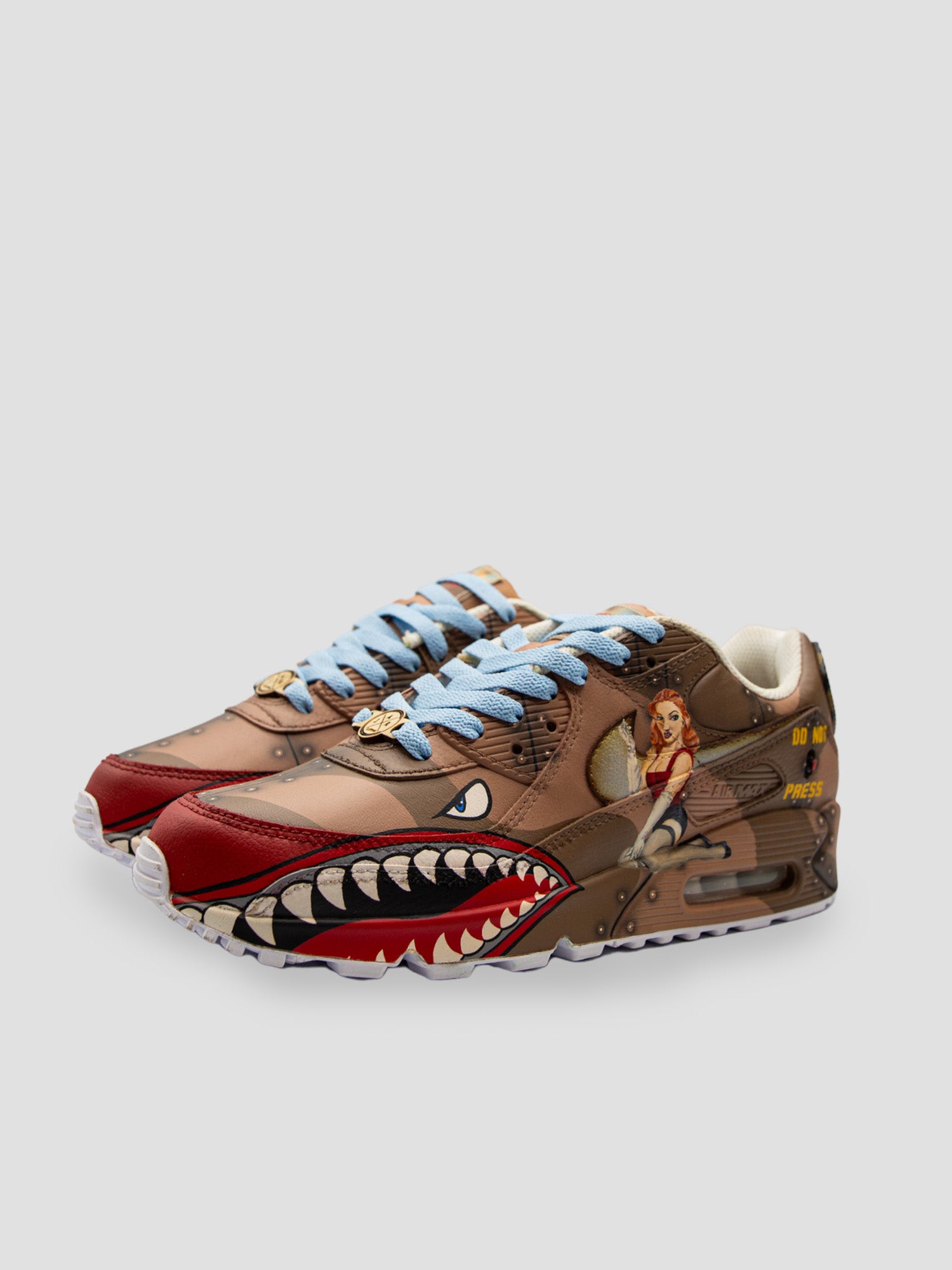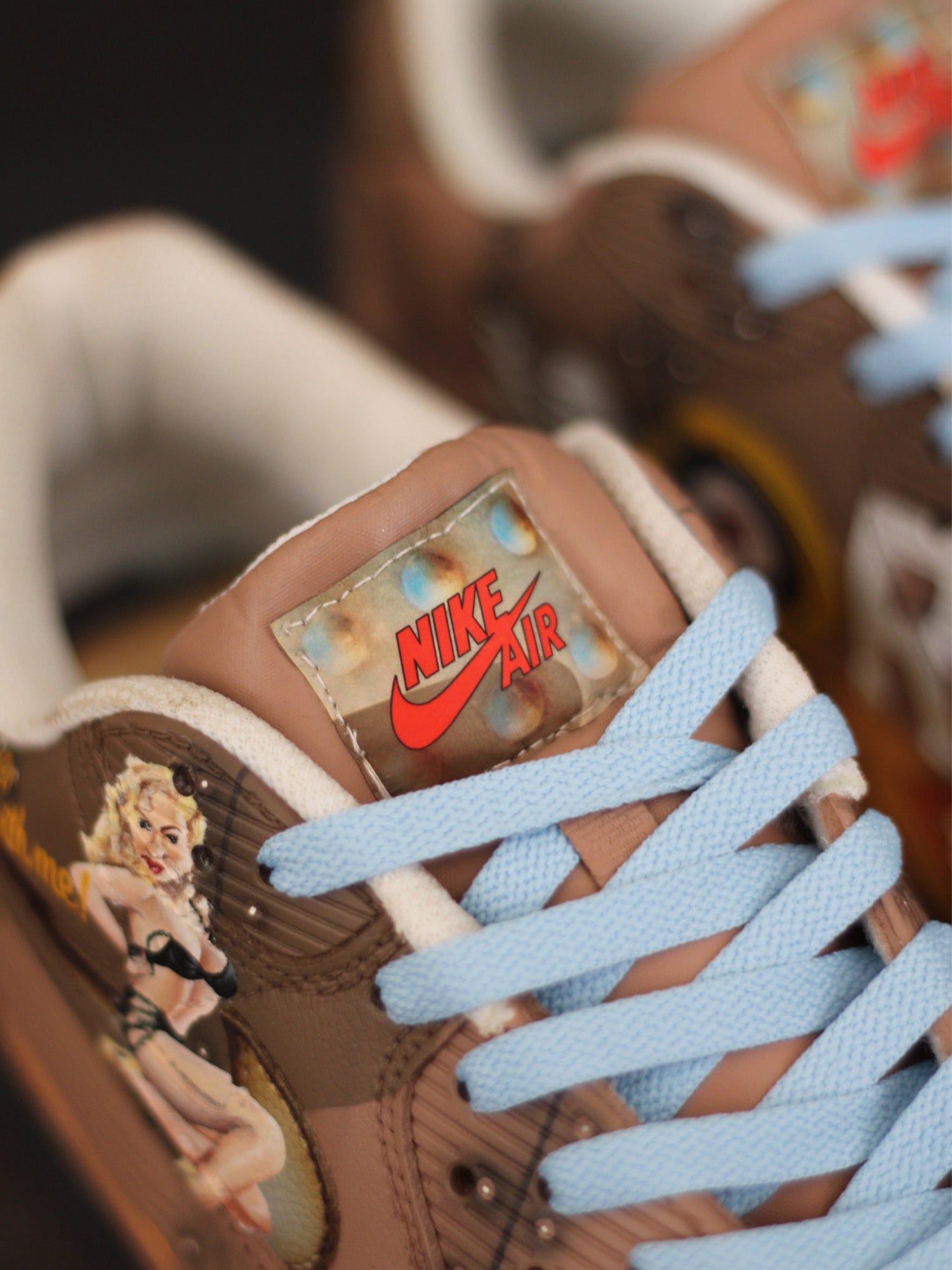 Curtiss P-40 Warhawk 4.0
The history of this design is taken from the American plane originated in WW2 where it operated all over the Pacific regions. It was part of the success the US had during those times in war. I love recreating history in unique ways like these Air Max 90's. My design features yellow checkered back tabs and a red nose on the tip of the shoes. With this unique pattern, this design separates itself from other Warhawks I've done and have seen. Also, I added some new features on the shoes including LED lights and custom tongue tags and insoles from my guy @reclusivesole; inside and out these jobs were executed perfectly.
---
As each sneaker is customised and individually designed based on orders received, CANVVS cannot offer refunds for products bought through the website.  If there is an error with your order, we will rectify the error.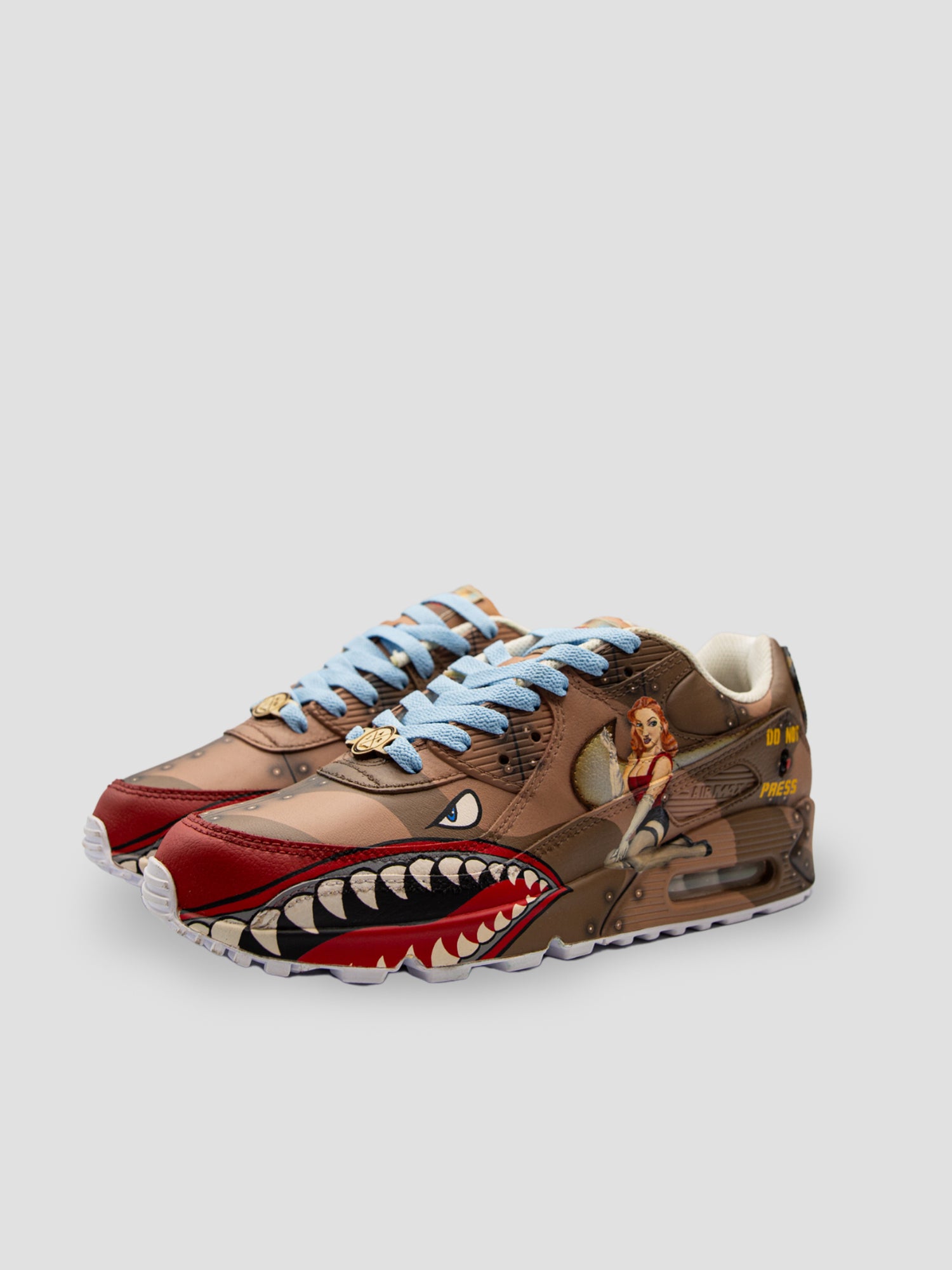 CUSTOMISE YOUR OWN PAIR
To order a customised sneaker, please choose from one of our creators here. Send your requirements for the commission to us and we will then contact and work with the artist on your request.
THE PERSONALISATION YOU CRAVE