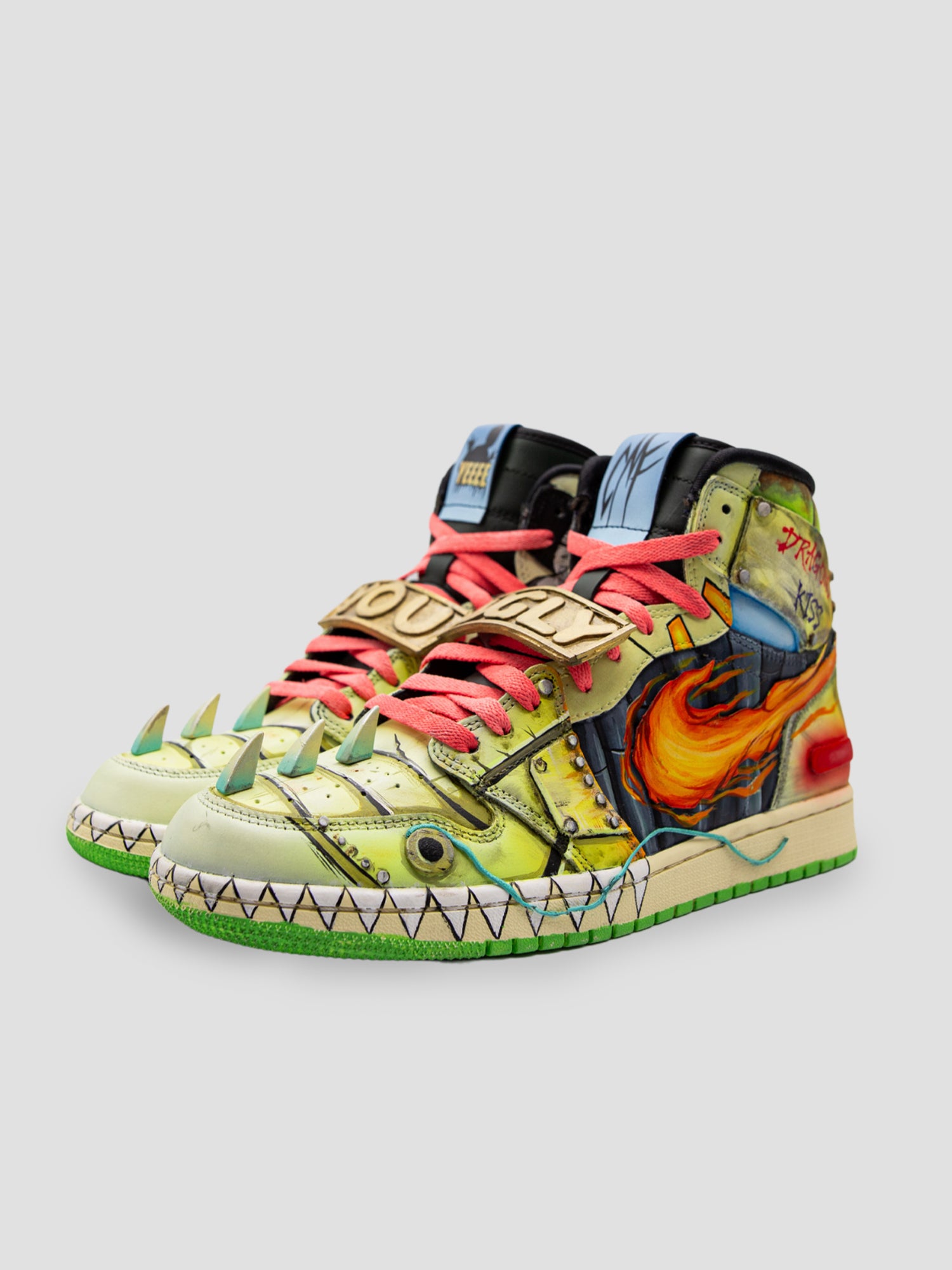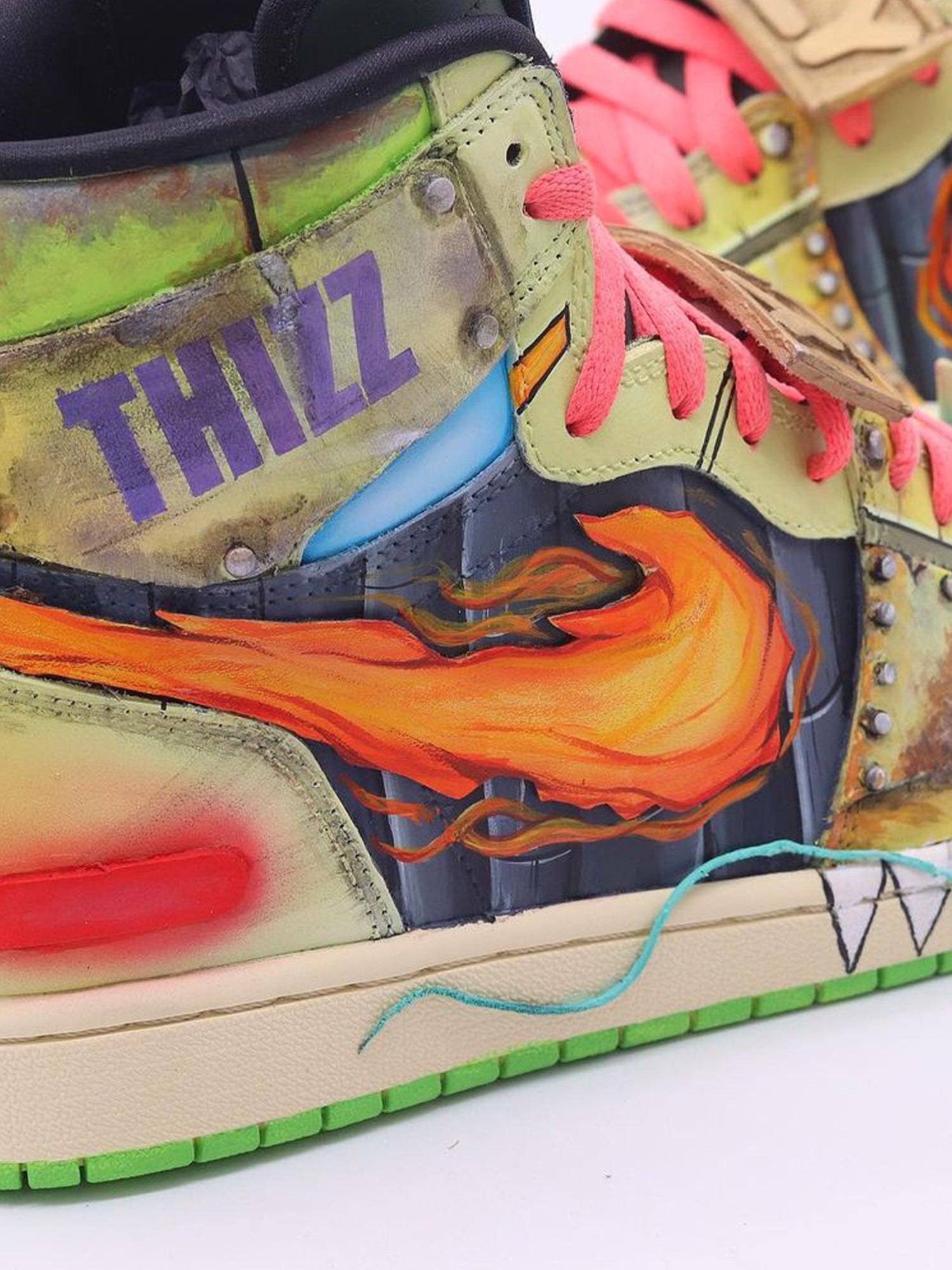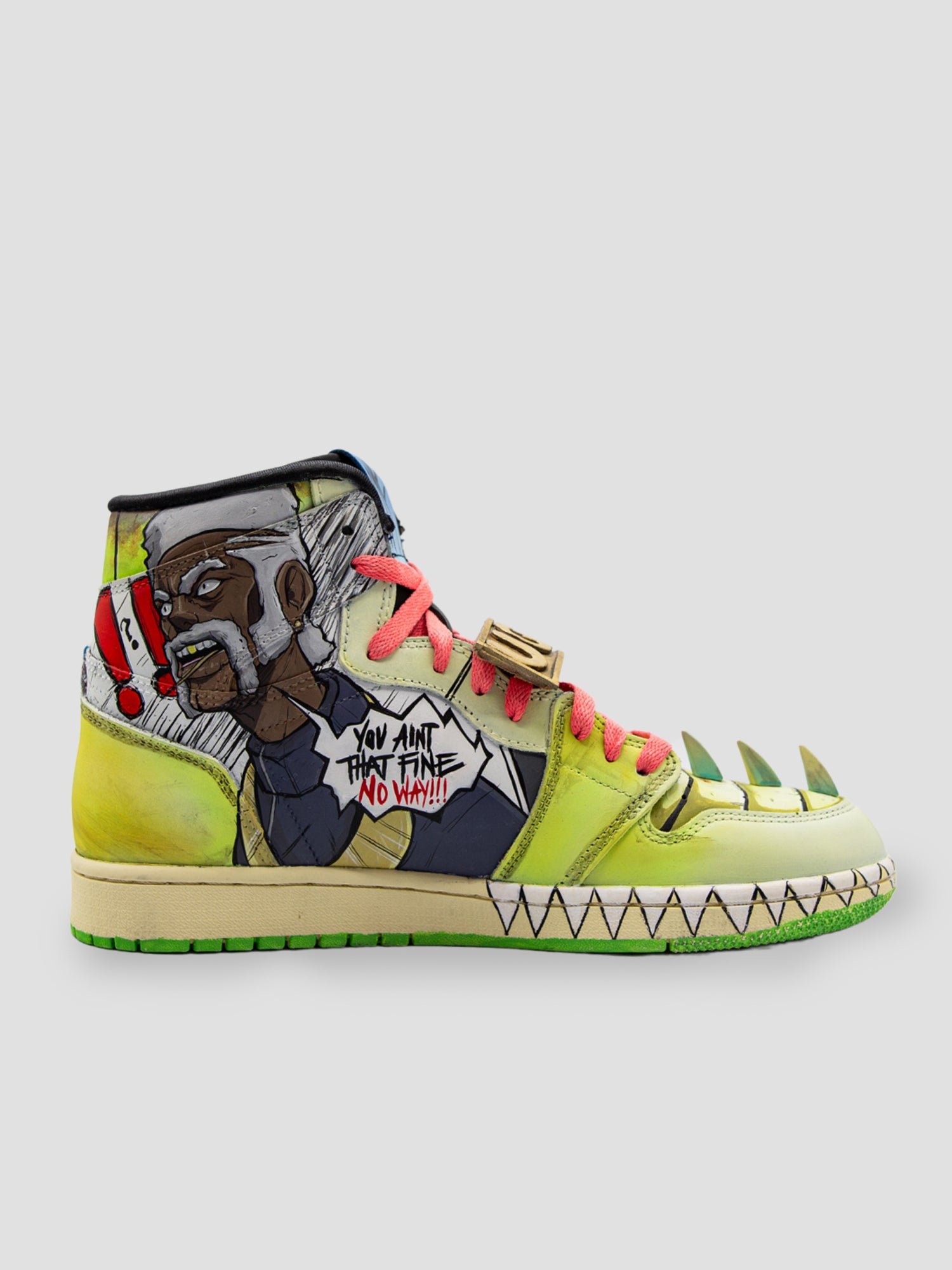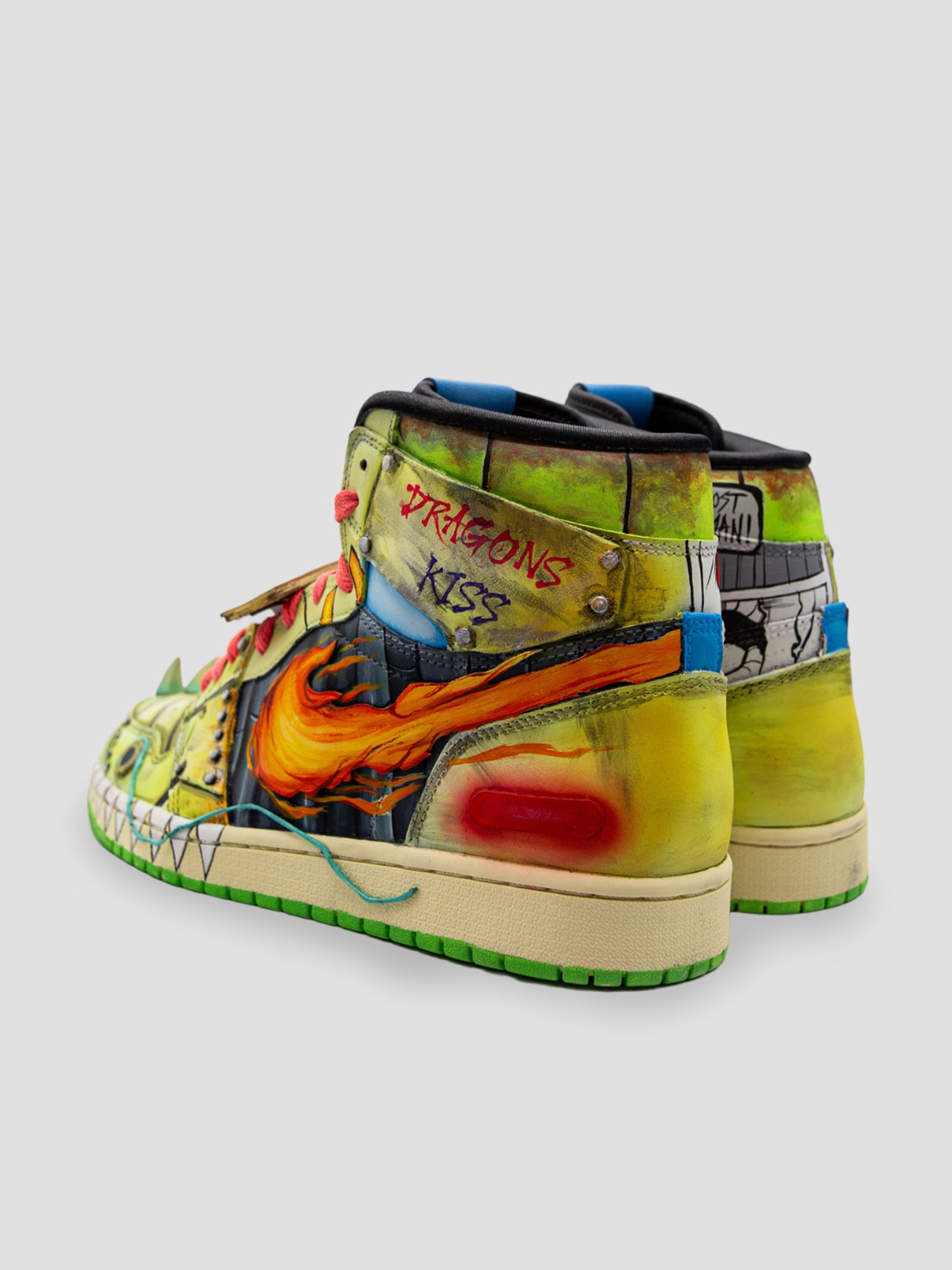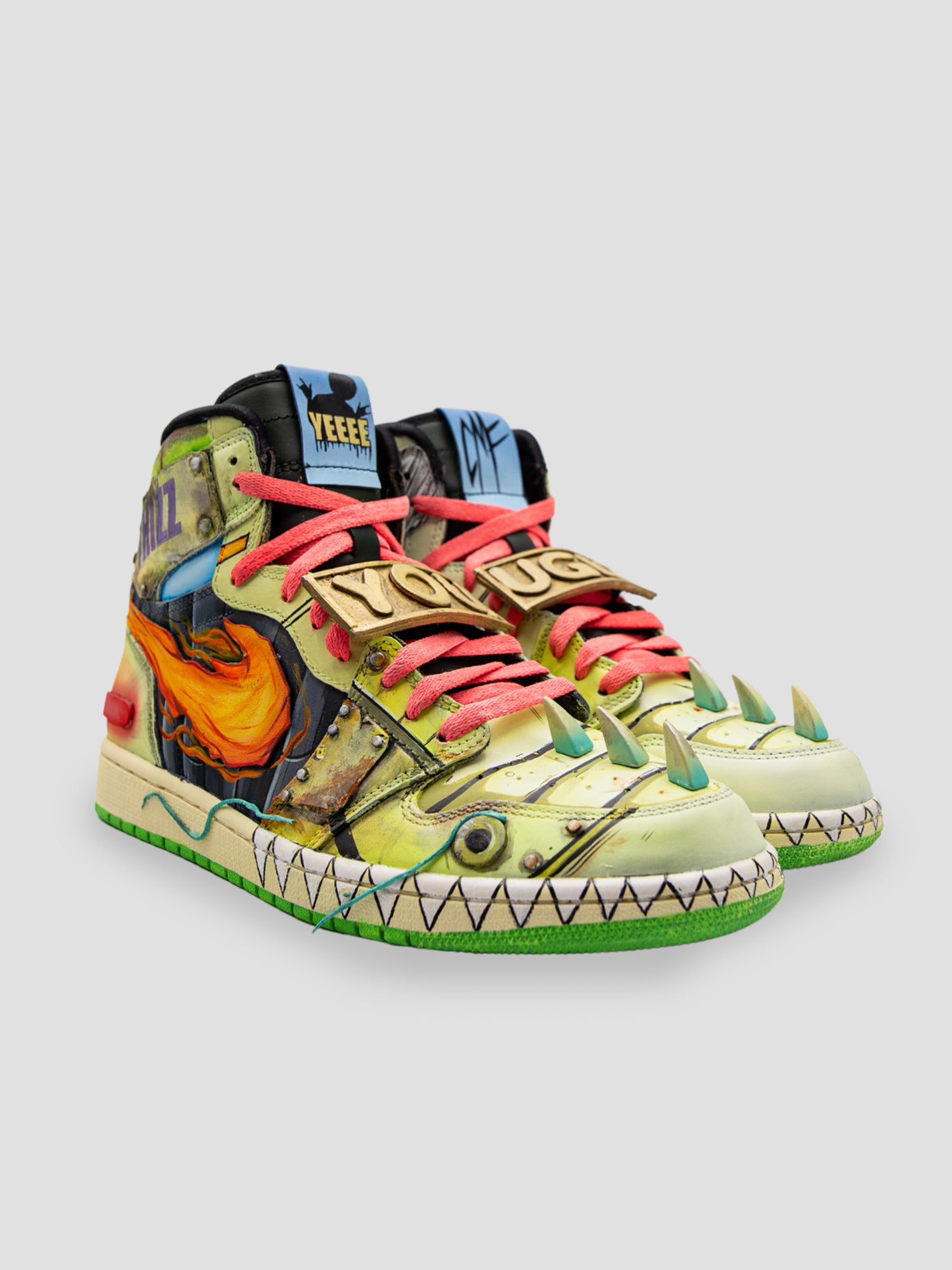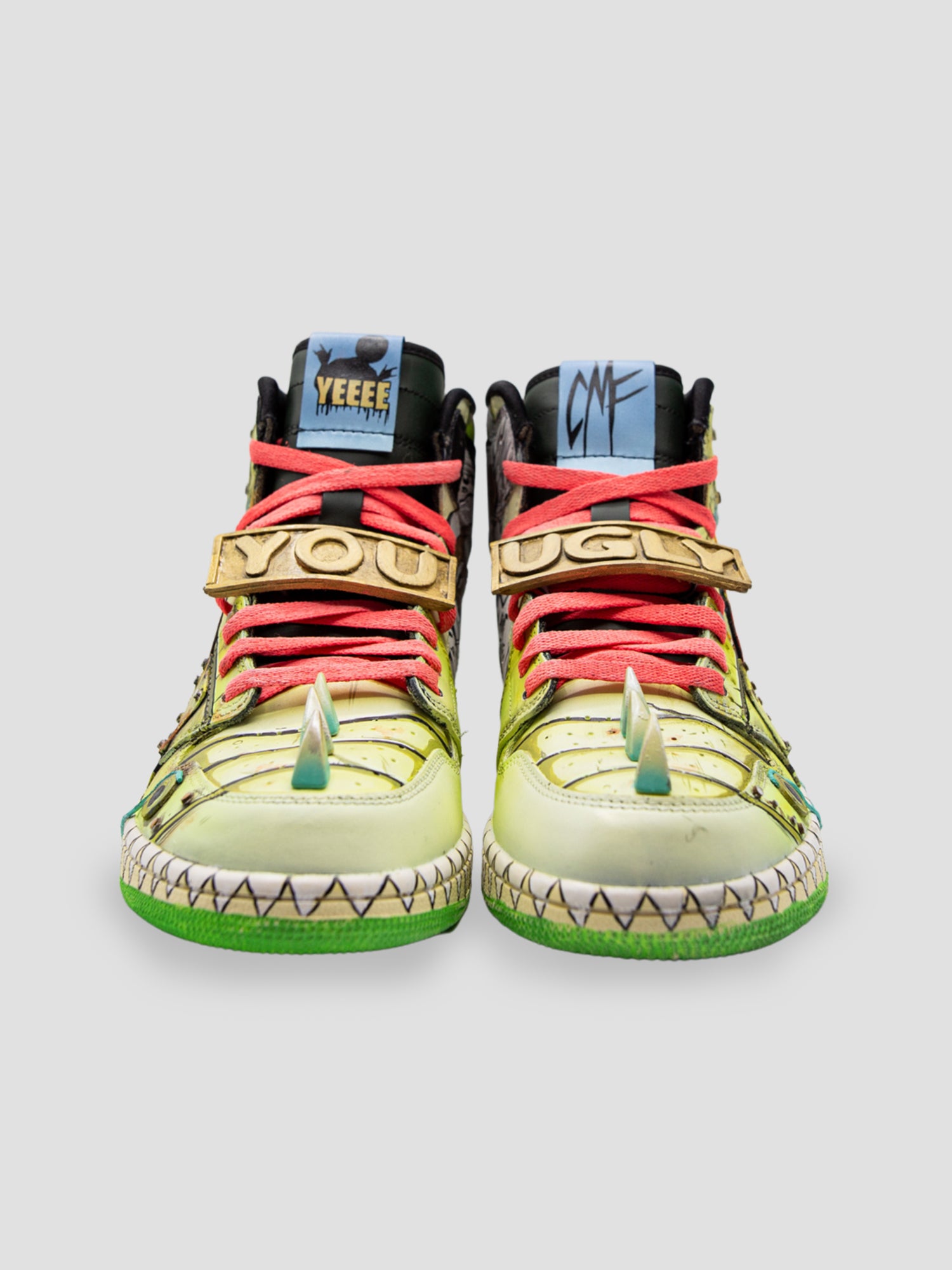 Dragon Kiss
Dragons Kiss AJ1. A true Anime Fans dream.
Otis has a dojo, named the Dragons Kiss, so I thought it would be dope to turn the shoe into a dragon, but I went with a mechanical dragon. I added weathering because it's what I excel in and I also thought the horns and the teeth on the midsole would bring the theme together. The "You Ugly" lace locks I made by hand using leather and foam letters. Otis wears these for his ability 5 finger discount. Since he is from the bay it's only right to throw Mac Dre on the tongue tags. I wanted to depict an actual scene with the manga artwork and focus more so on the personality of Otis. So being read left to right it's shows the him trying to engage with a young Tenderoni and he gets dissed so he is very much in his feelings. Displaying this emotion was the purpose of this shoe ad a whole.
---
As each sneaker is customised and individually designed based on orders received, CANVVS cannot offer refunds for products bought through the website.  If there is an error with your order, we will rectify the error.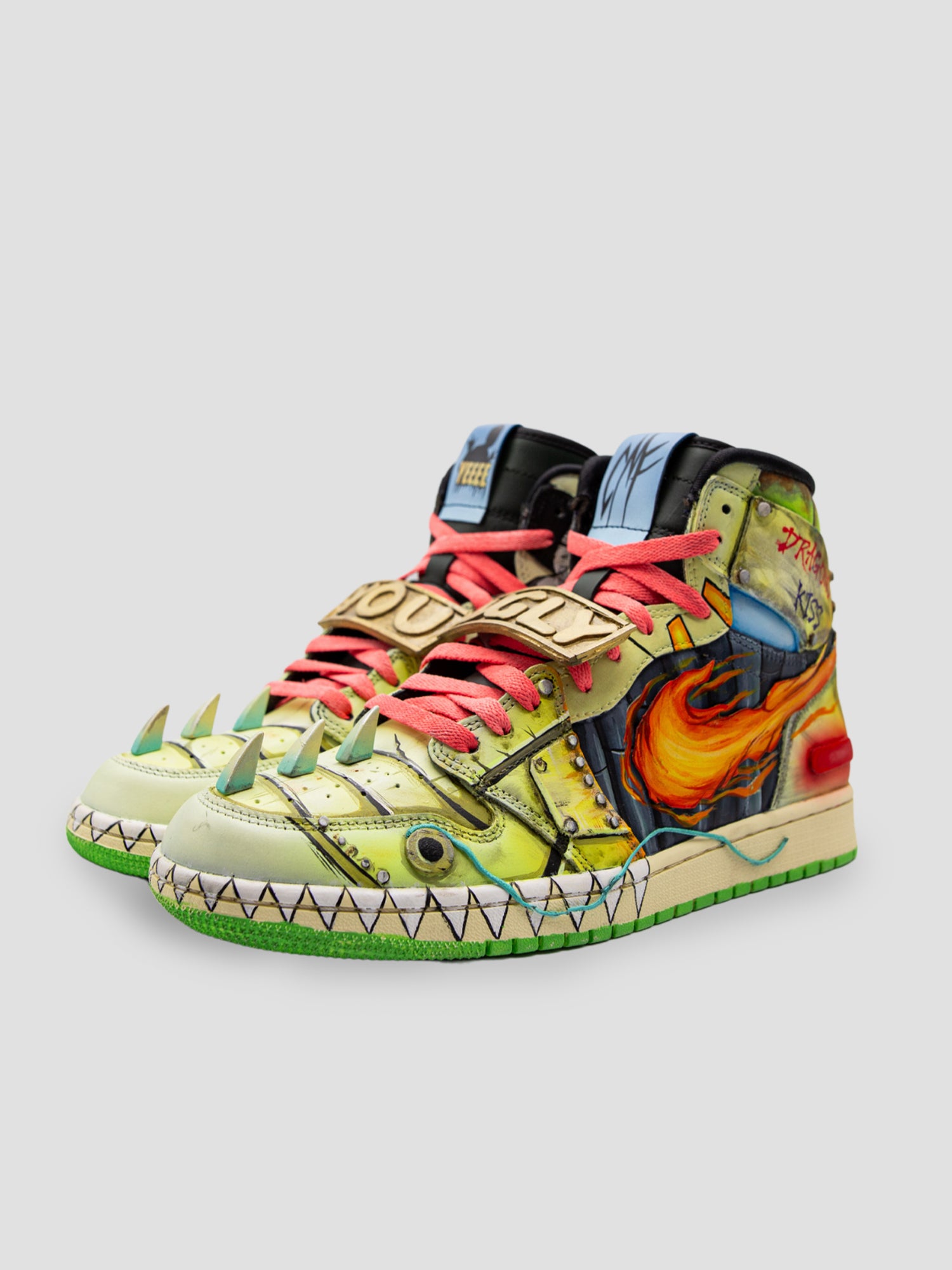 CUSTOMISE YOUR OWN PAIR
To order a customised sneaker, please choose from one of our creators here. Send your requirements for the commission to us and we will then contact and work with the artist on your request.
THE PERSONALISATION YOU CRAVE