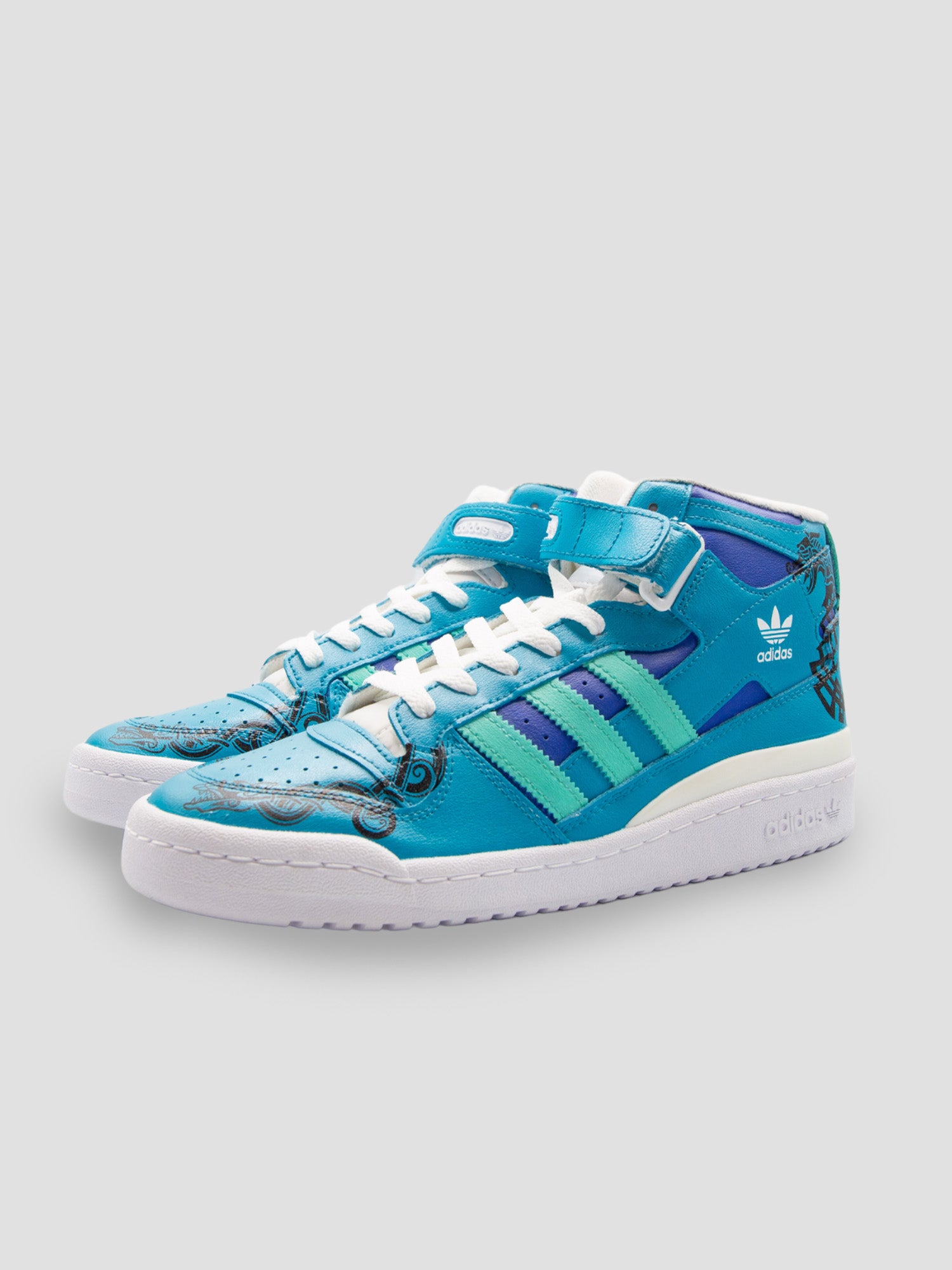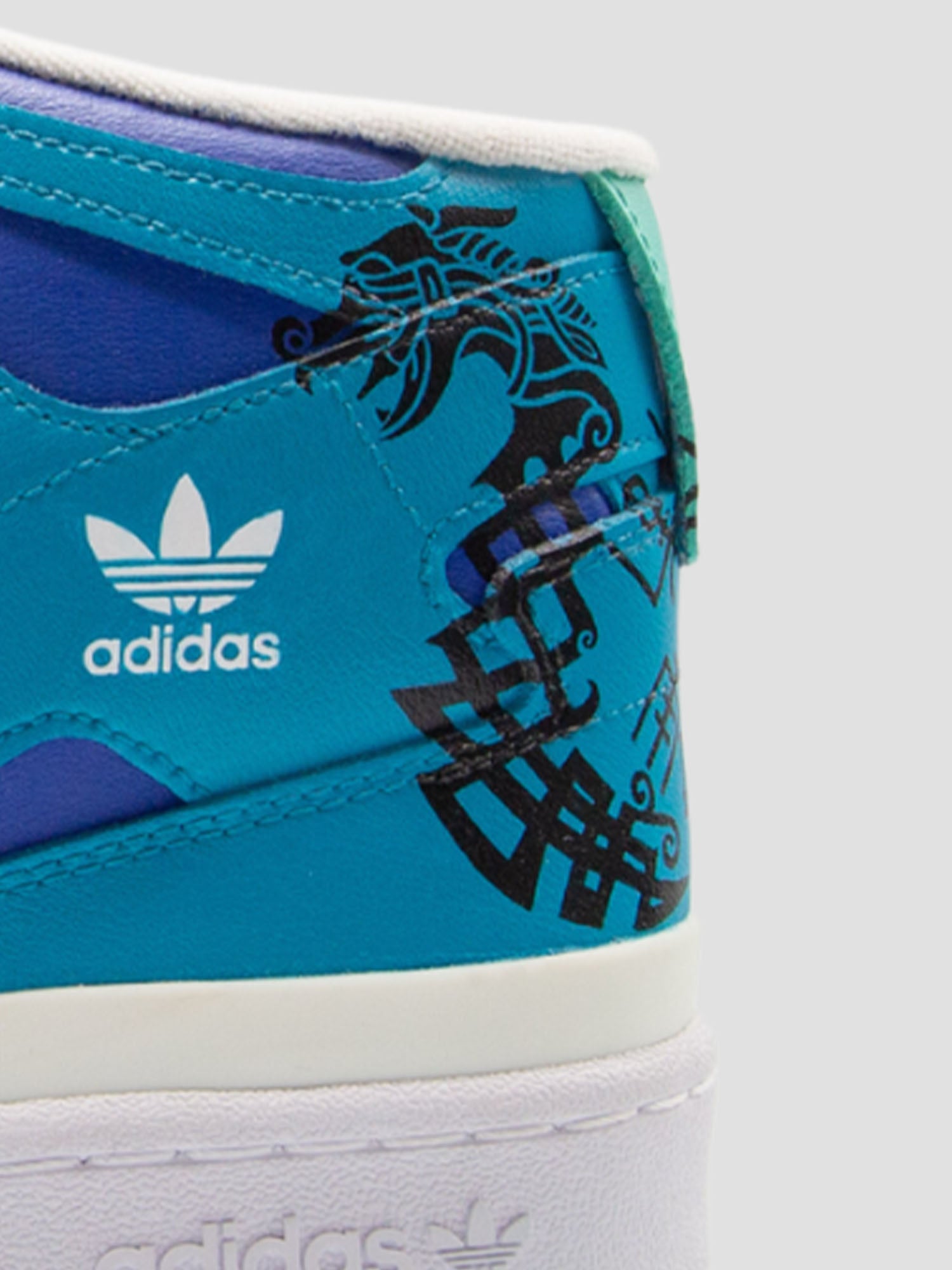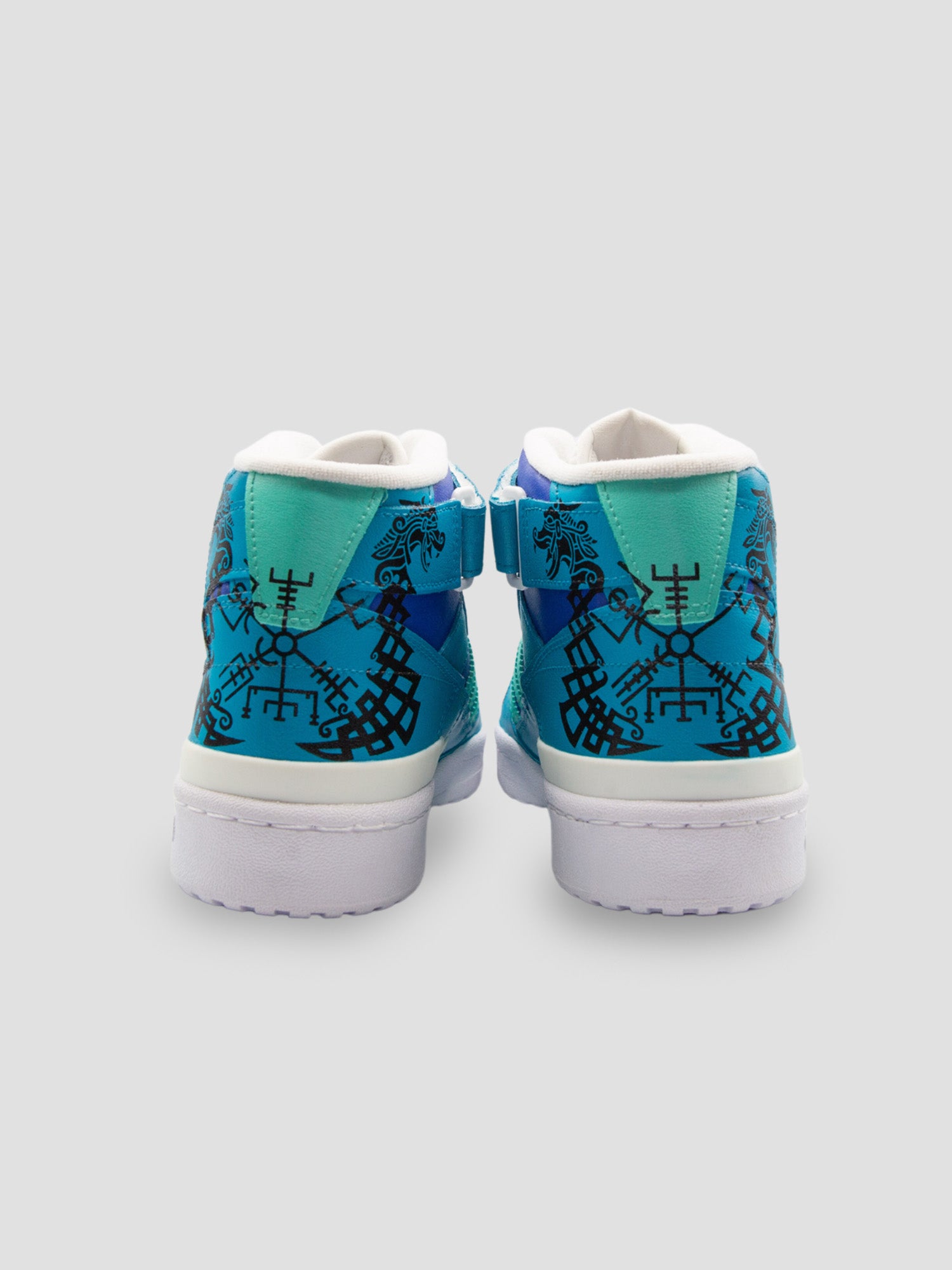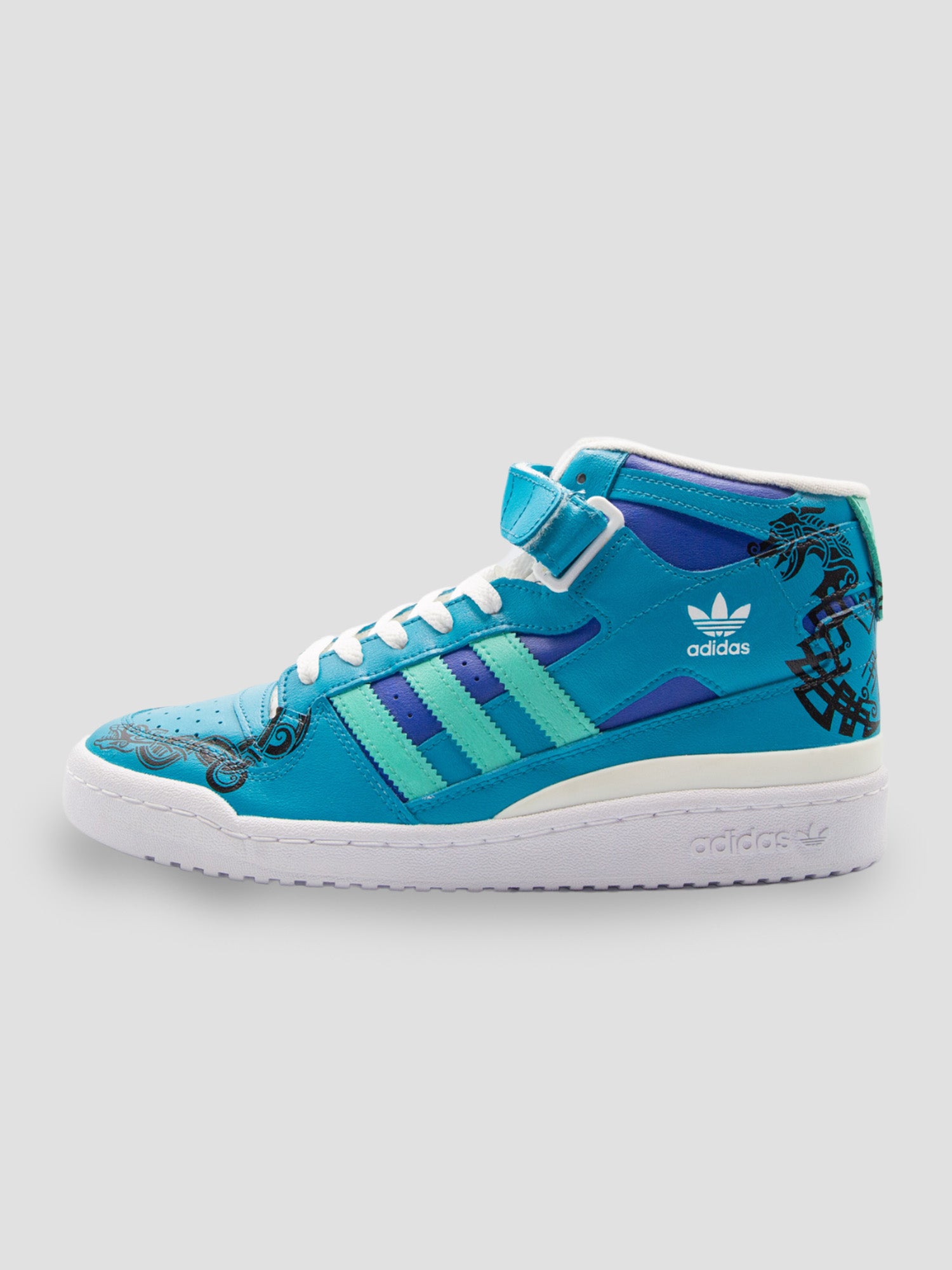 Nordic Tattoos
I had so much fun customising these adidas Forum Mids. I was inspired for this design from Nordic heritage and culture. Focusing on the ocean and lakes encompassing Norway and its vibrant colours surrounding the beautiful country I loved the deep blue base colour used. This was combined with the Viking tattoo inspiration from its rich history. This took a lot of detailed work and mirroring each detail from 1 sneaker and then doubling it onto the other one was a challenge, but made it work! As always this was only hand painted using no stencil, my preferred way of working!
---
As each sneaker is customised and individually designed based on orders received, CANVVS cannot offer refunds for products bought through the website.  If there is an error with your order, we will rectify the error.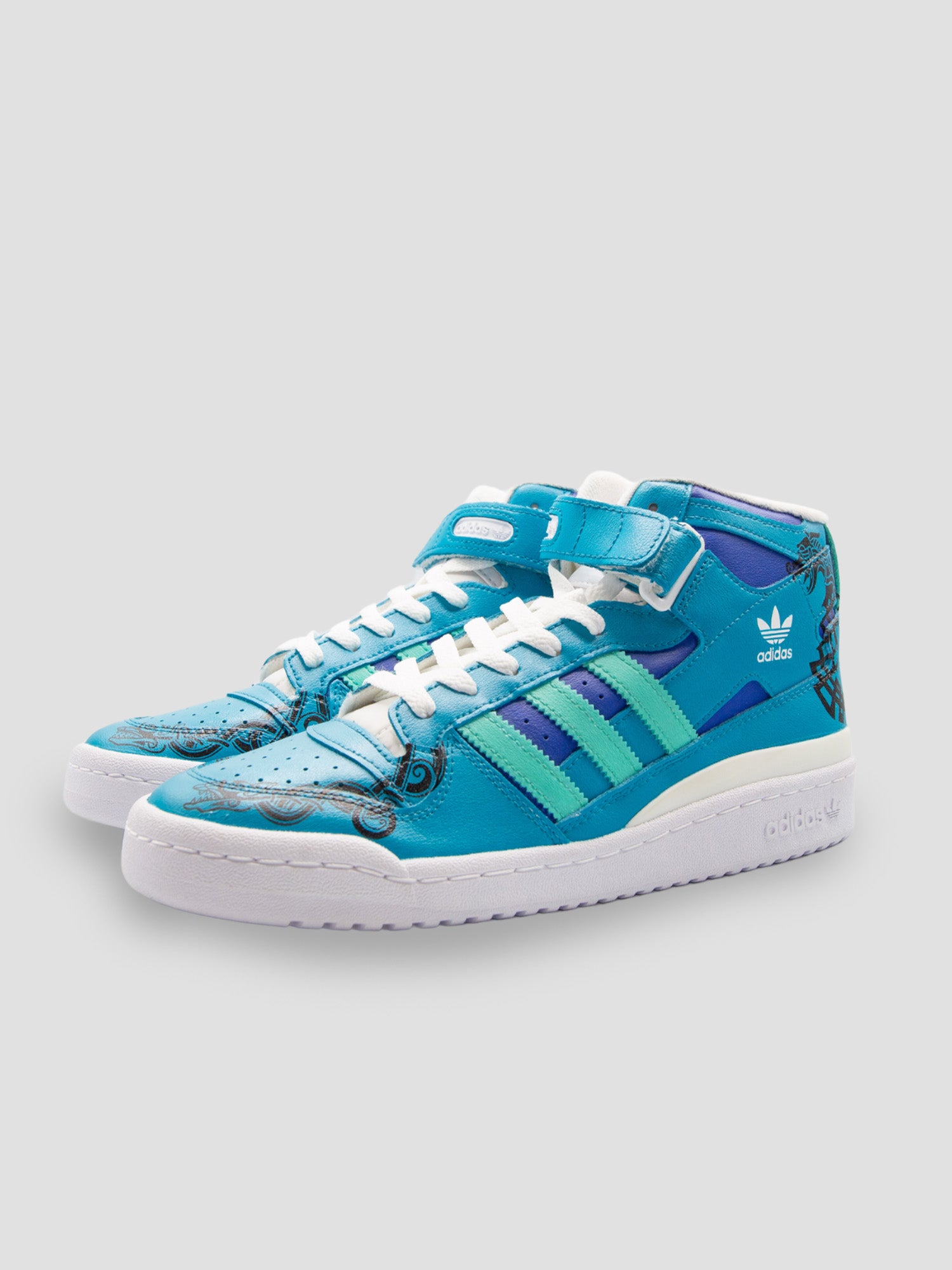 CUSTOMISE YOUR OWN PAIR
To order a customised sneaker, please choose from one of our creators here. Send your requirements for the commission to us and we will then contact and work with the artist on your request.
THE PERSONALISATION YOU CRAVE