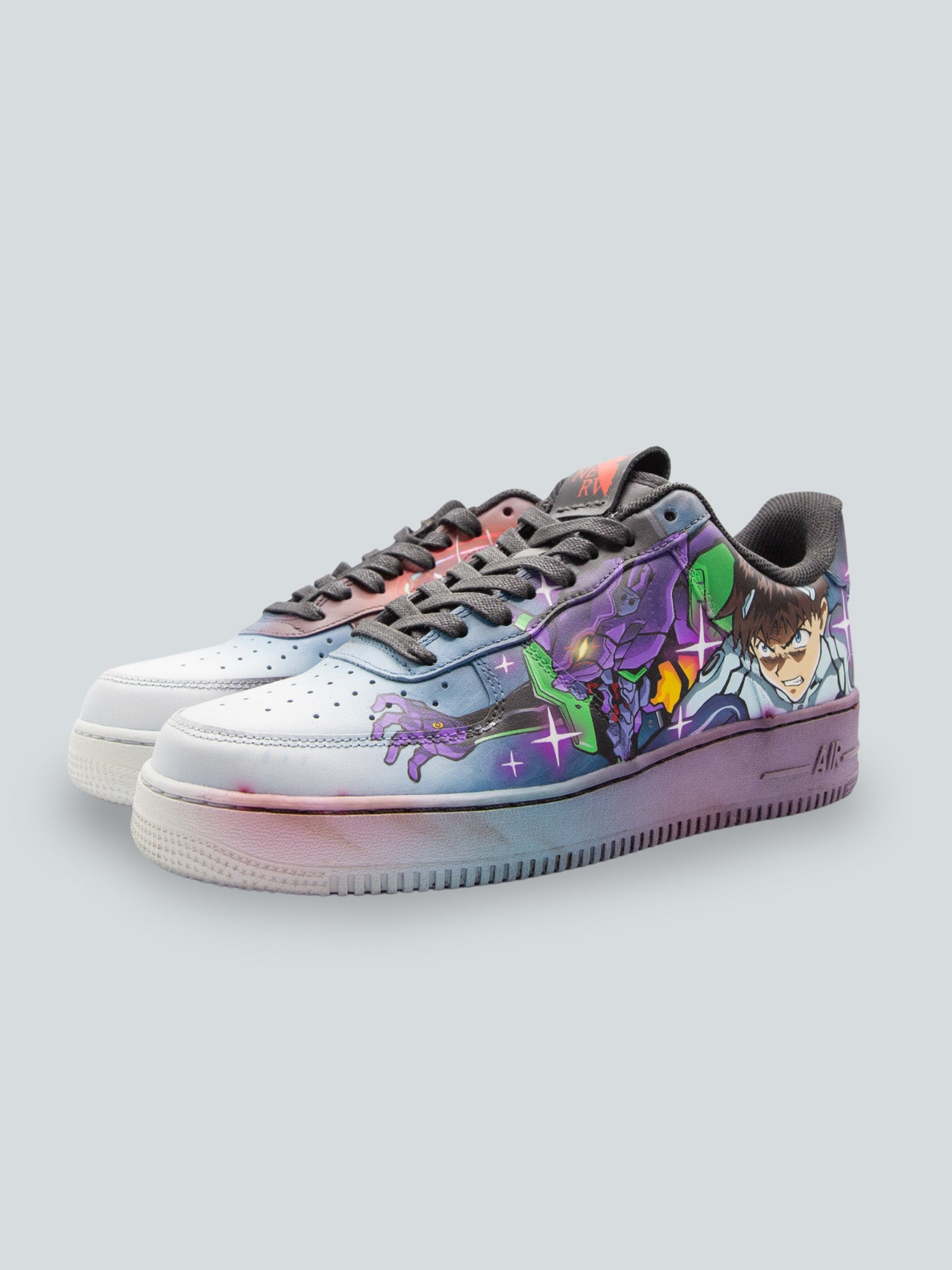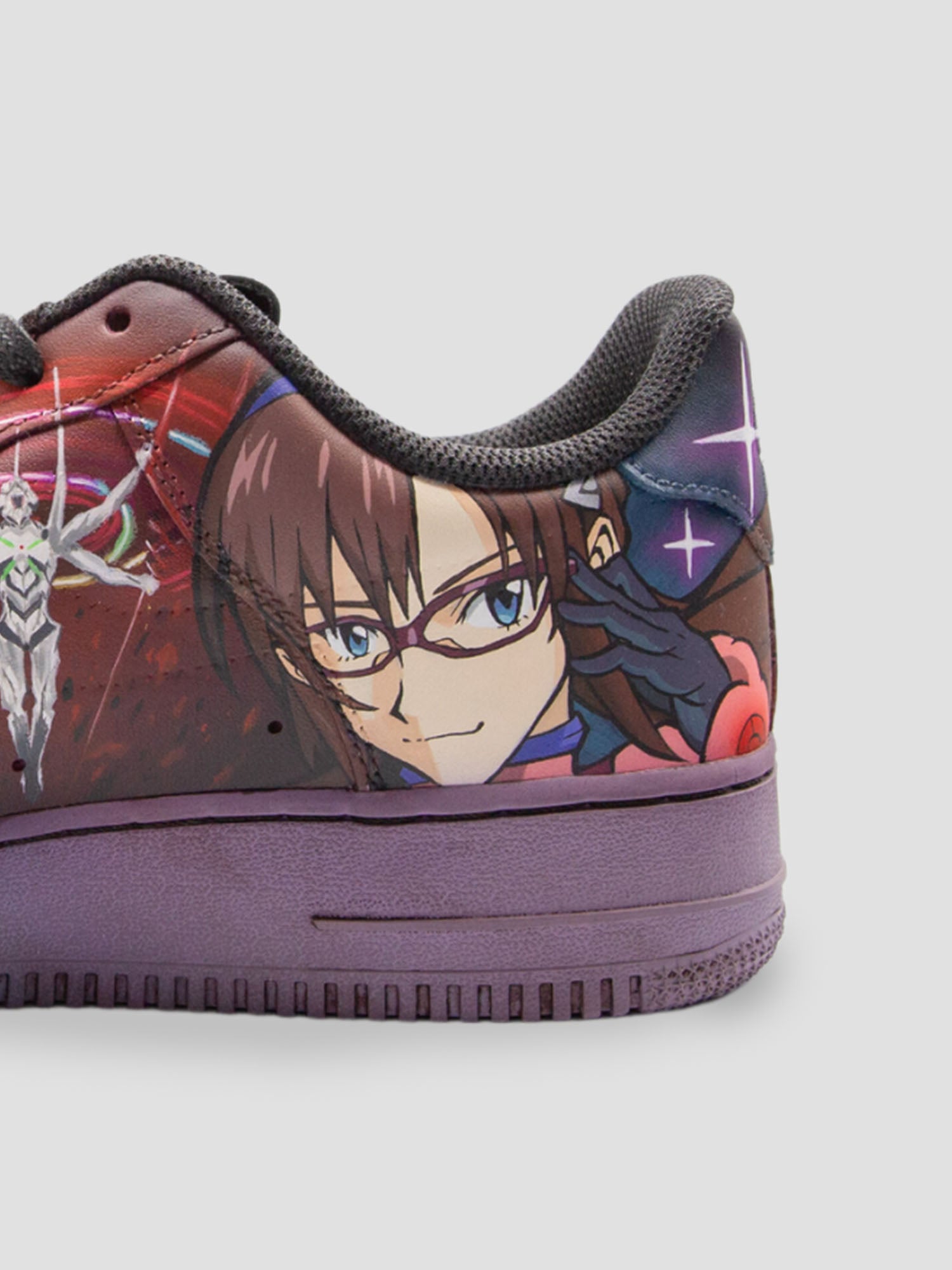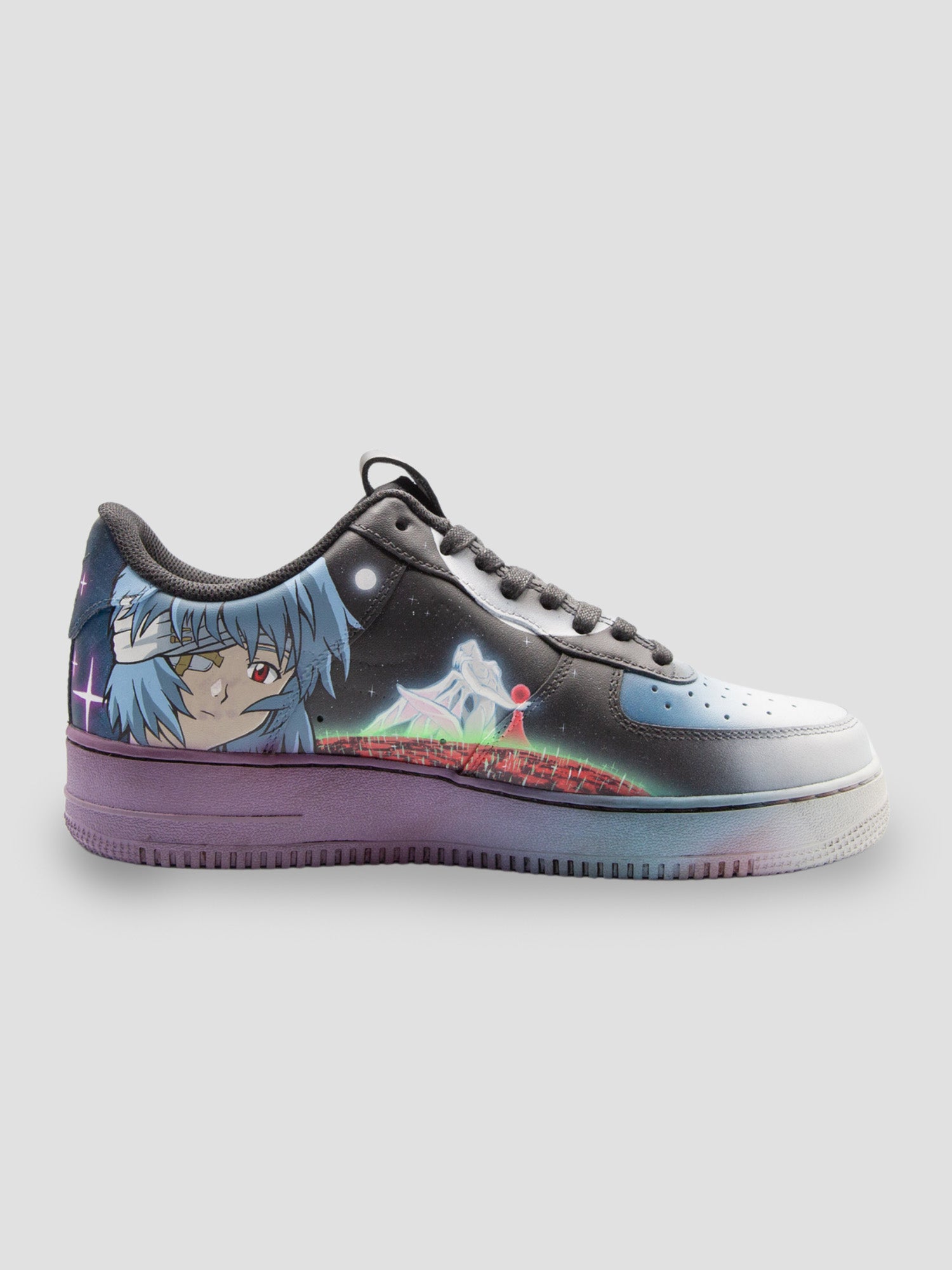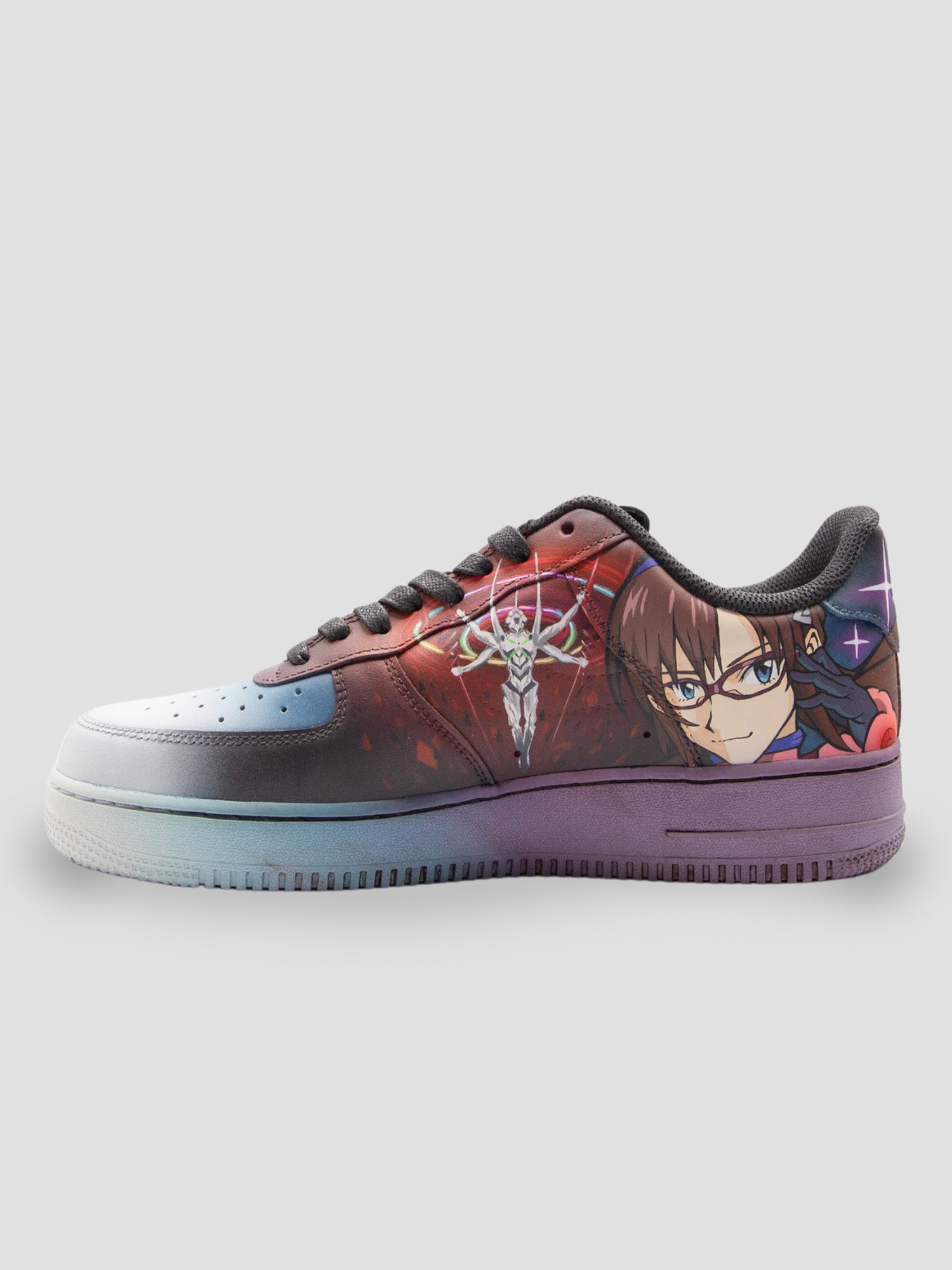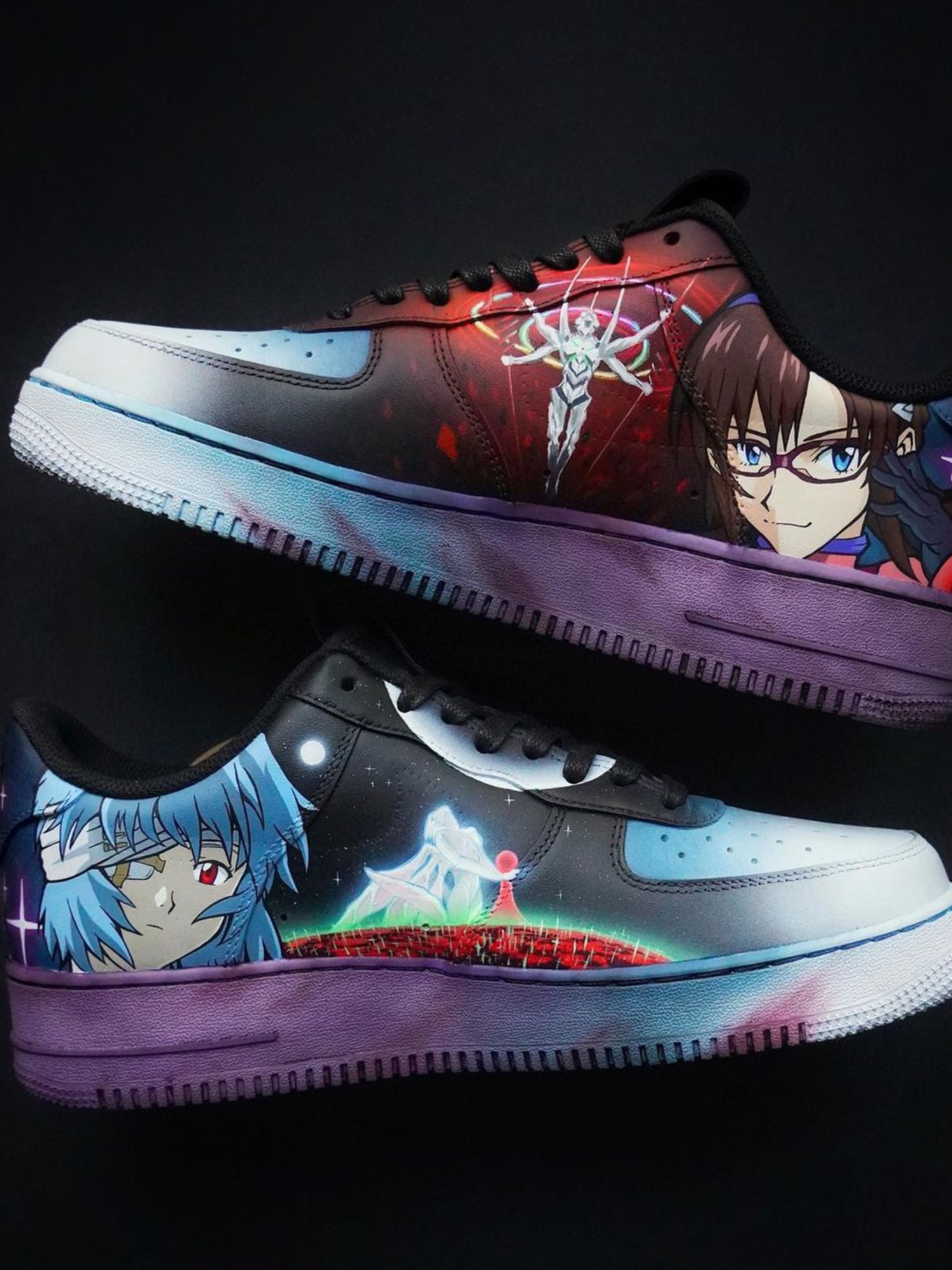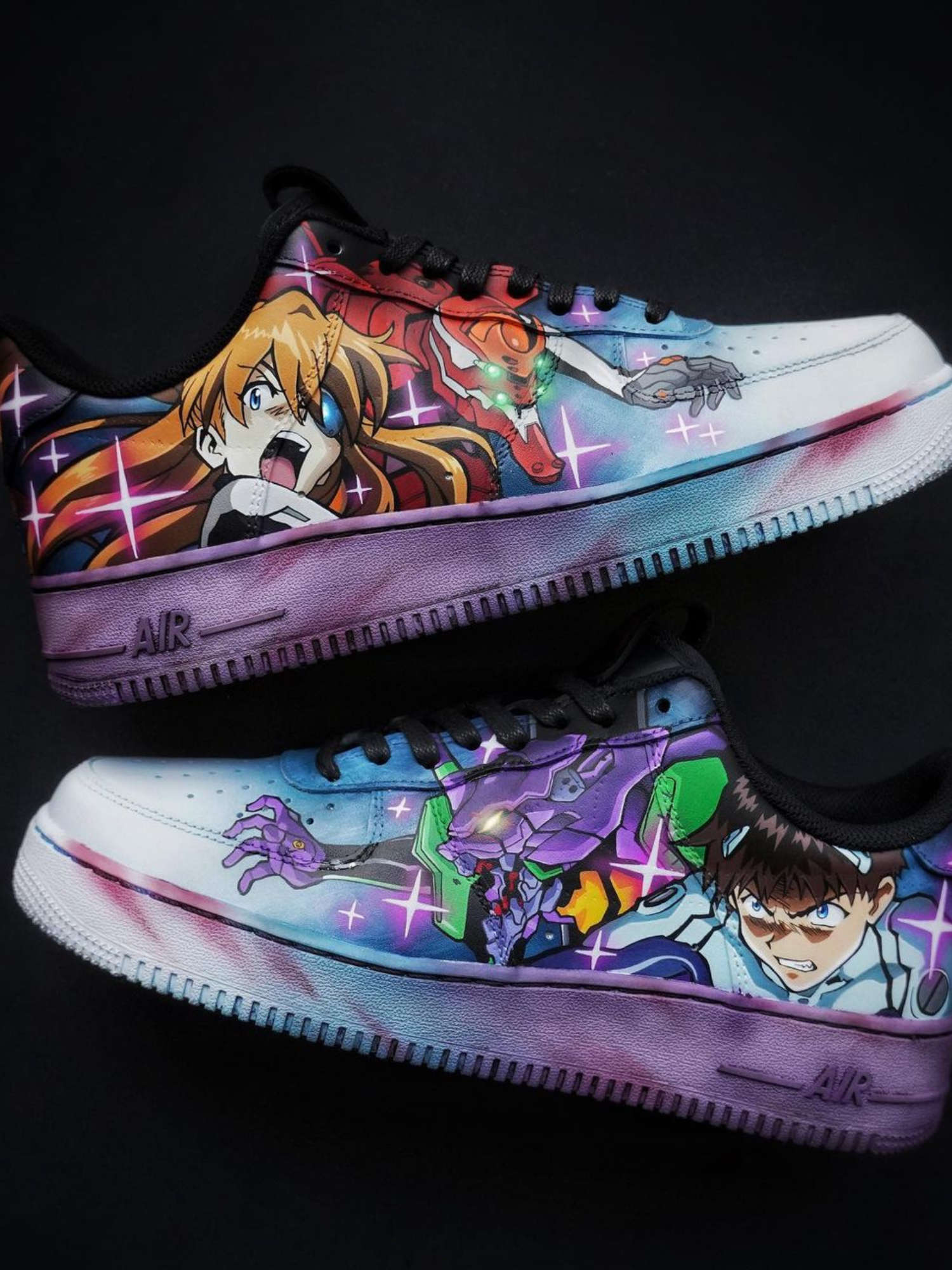 Neon Genesis Evangelion
I definitely strayed from usual style of design for this pair, but I've been all for it! During the period of time when I created these sneakers, I felt my brain was being driven crazy with so many new ideas going around and very little time to implement them, so I'm grateful I was able to showcase some of those ideas on this pair. For the first shoe, I decided to dedicate the theme to the original NGE series, using the OG character designs from the show & the #EndofEvangelion movie!
Painting our boy Shinji and Eva Unit 01 was honestly such a blast. This pair is intended to be wearable, so there's no paint on the rubber whatsoever: everything you see on the soles were dyed! On the inner side of the shoe, I decided to use a shot of Ayanami and the Third Impact, which was the main event of the EoE movie. I also decided to use the NERV organisation emblem for the tongue tag since all operations were overseen by them in the OG series! Definitely one of my favourite pairs of the year!

---
As each sneaker is customised and individually designed based on orders received, CANVVS cannot offer refunds for products bought through the website.  If there is an error with your order, we will rectify the error.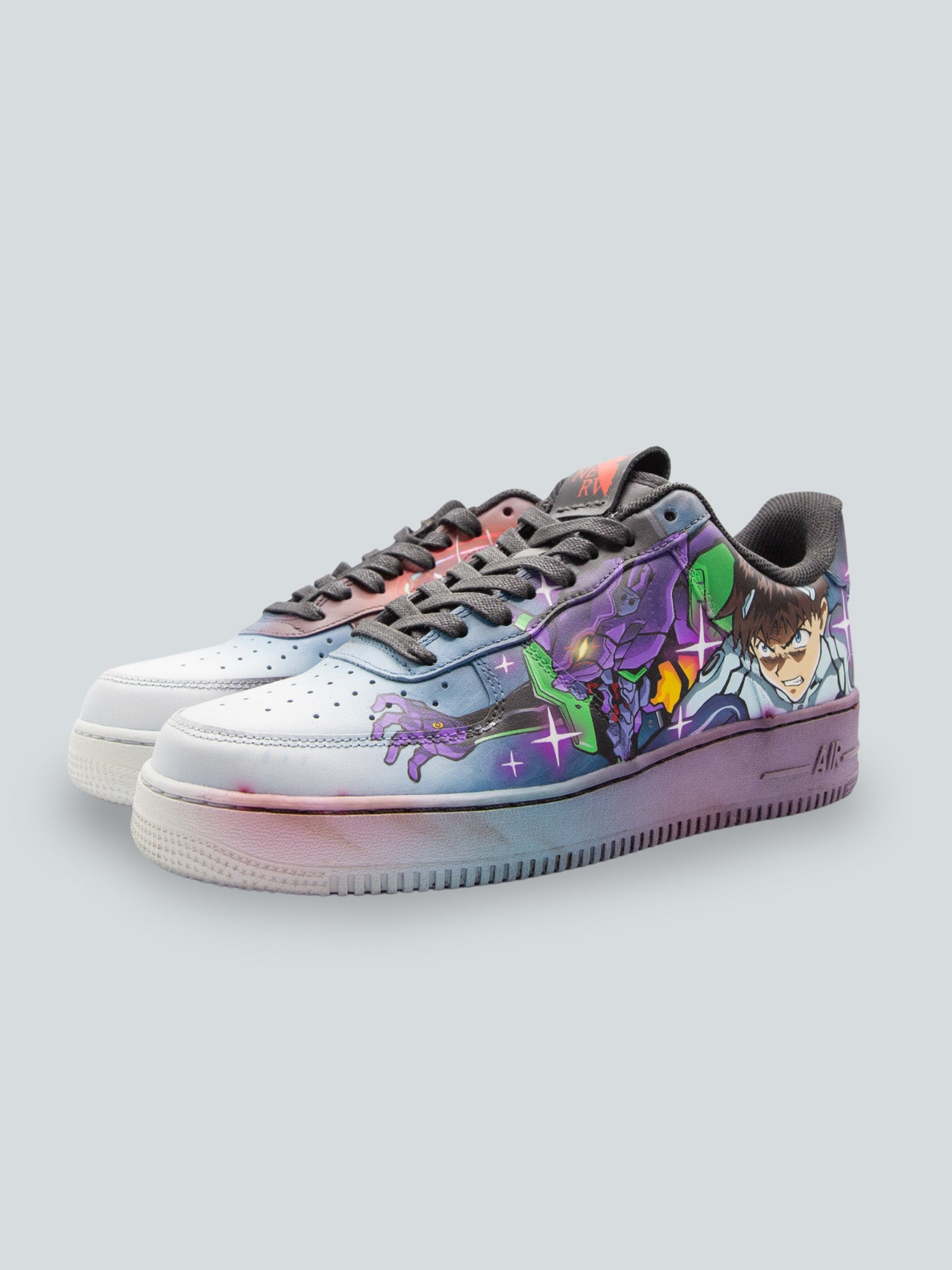 CUSTOMISE YOUR OWN PAIR
To order a customised sneaker, please choose from one of our creators here. Send your requirements for the commission to us and we will then contact and work with the artist on your request.
THE PERSONALISATION YOU CRAVE