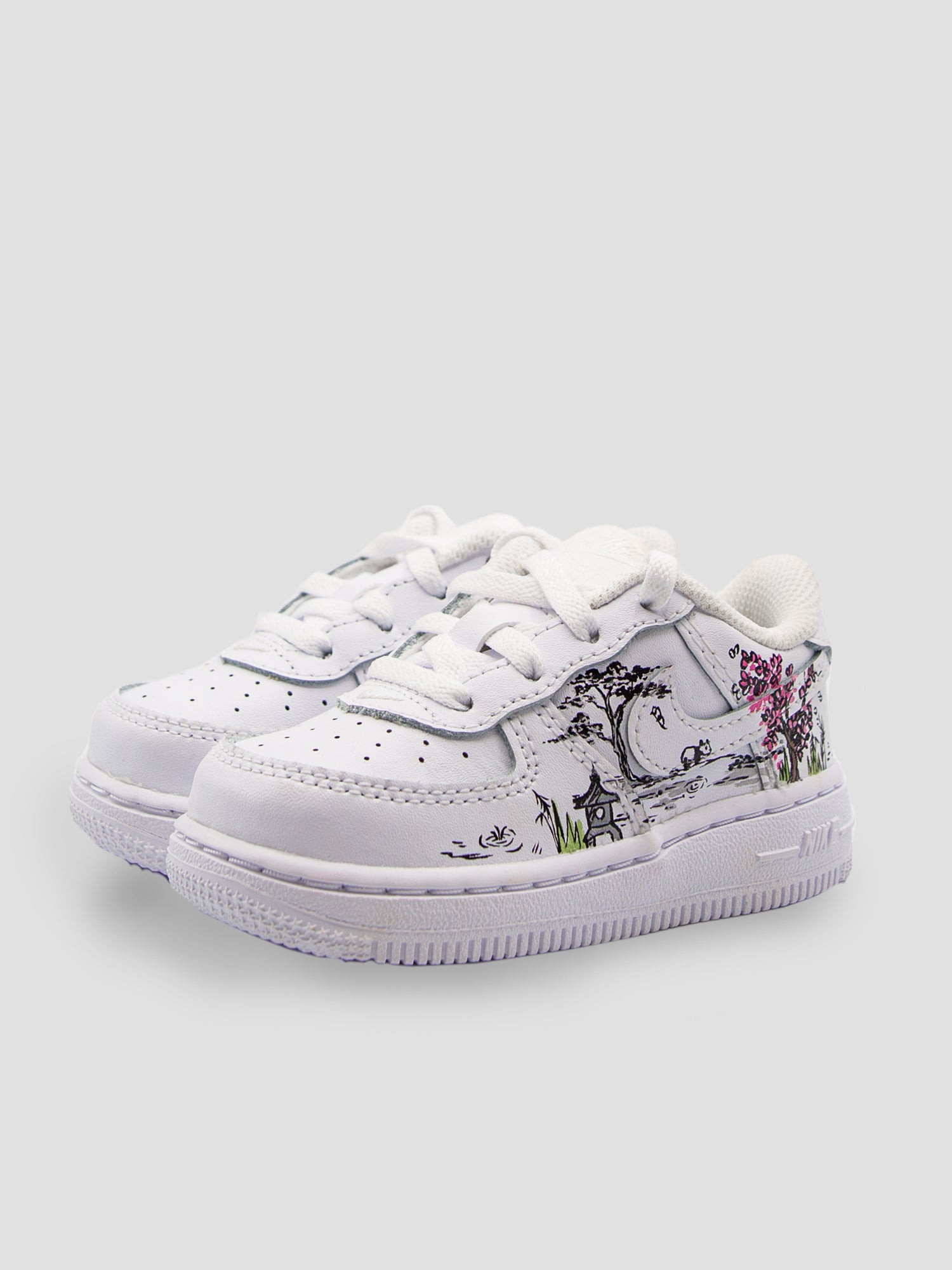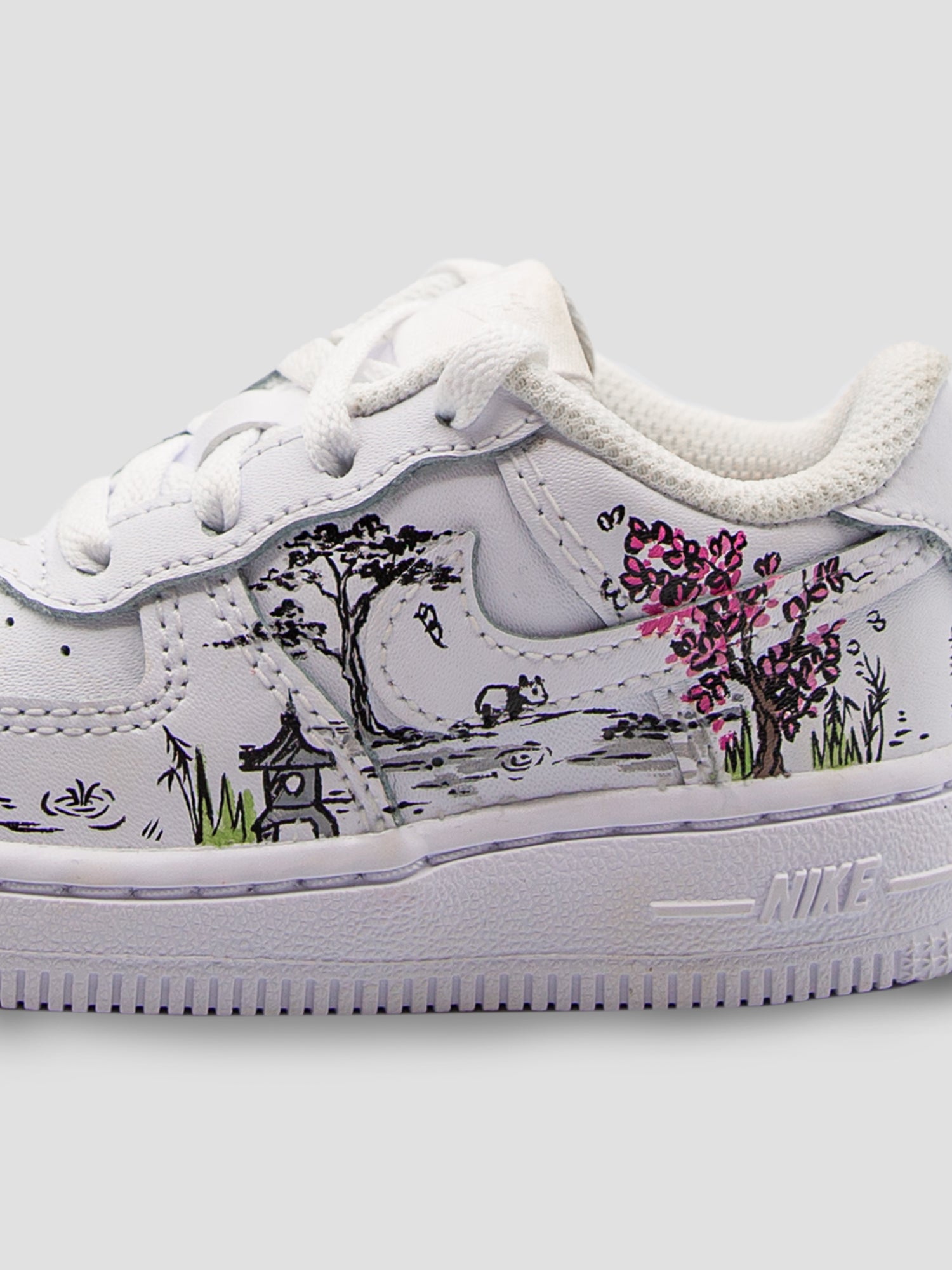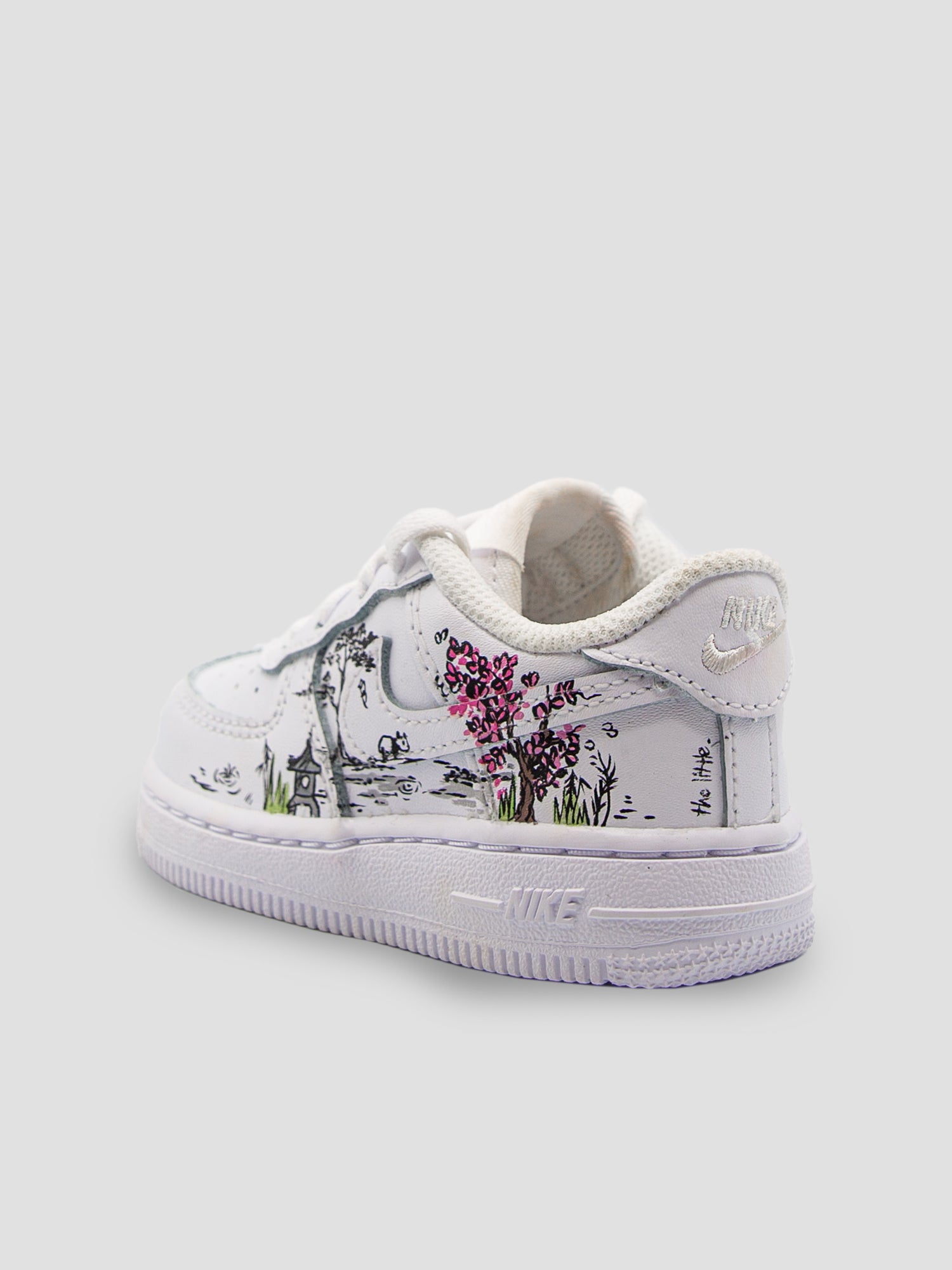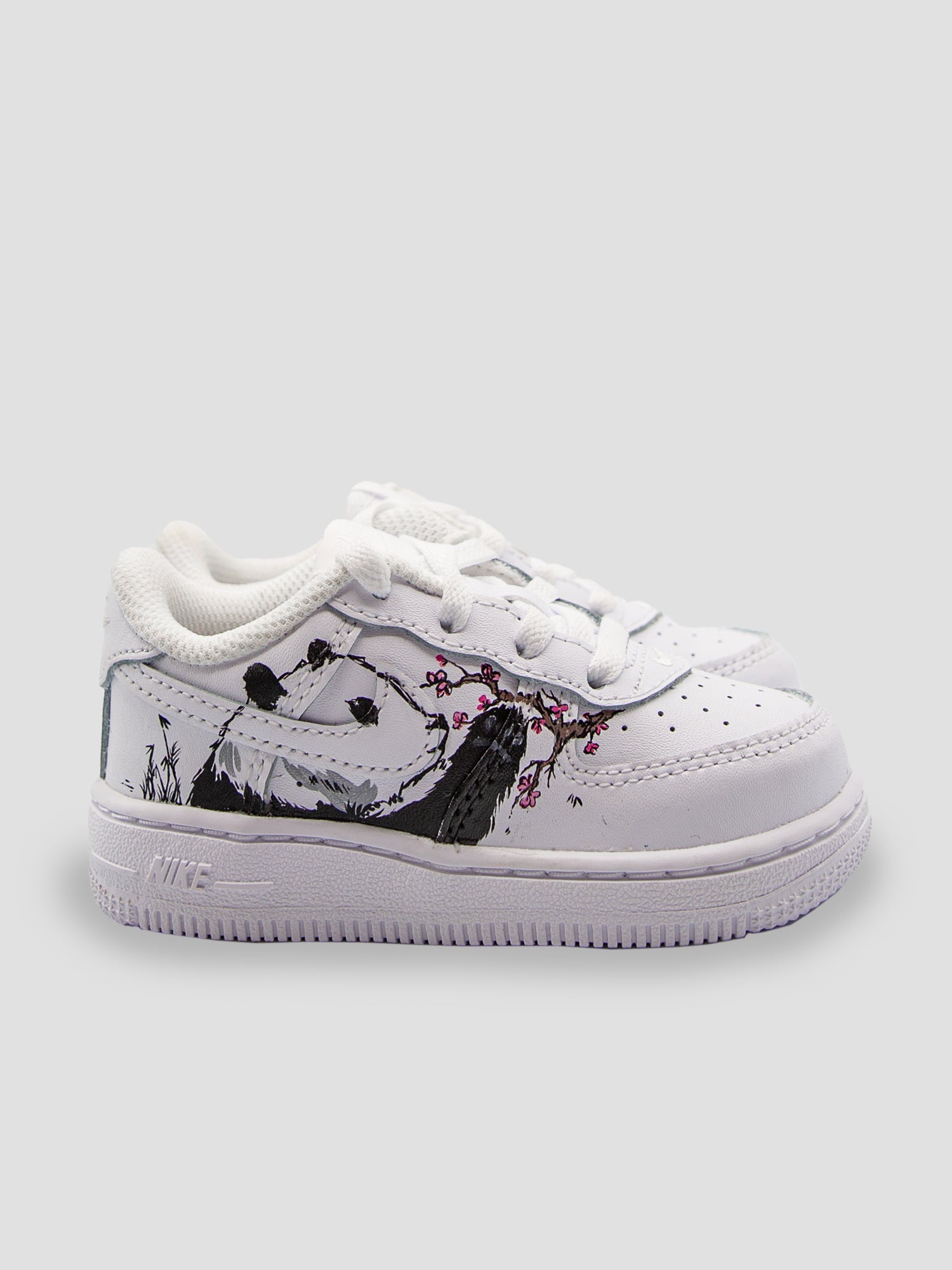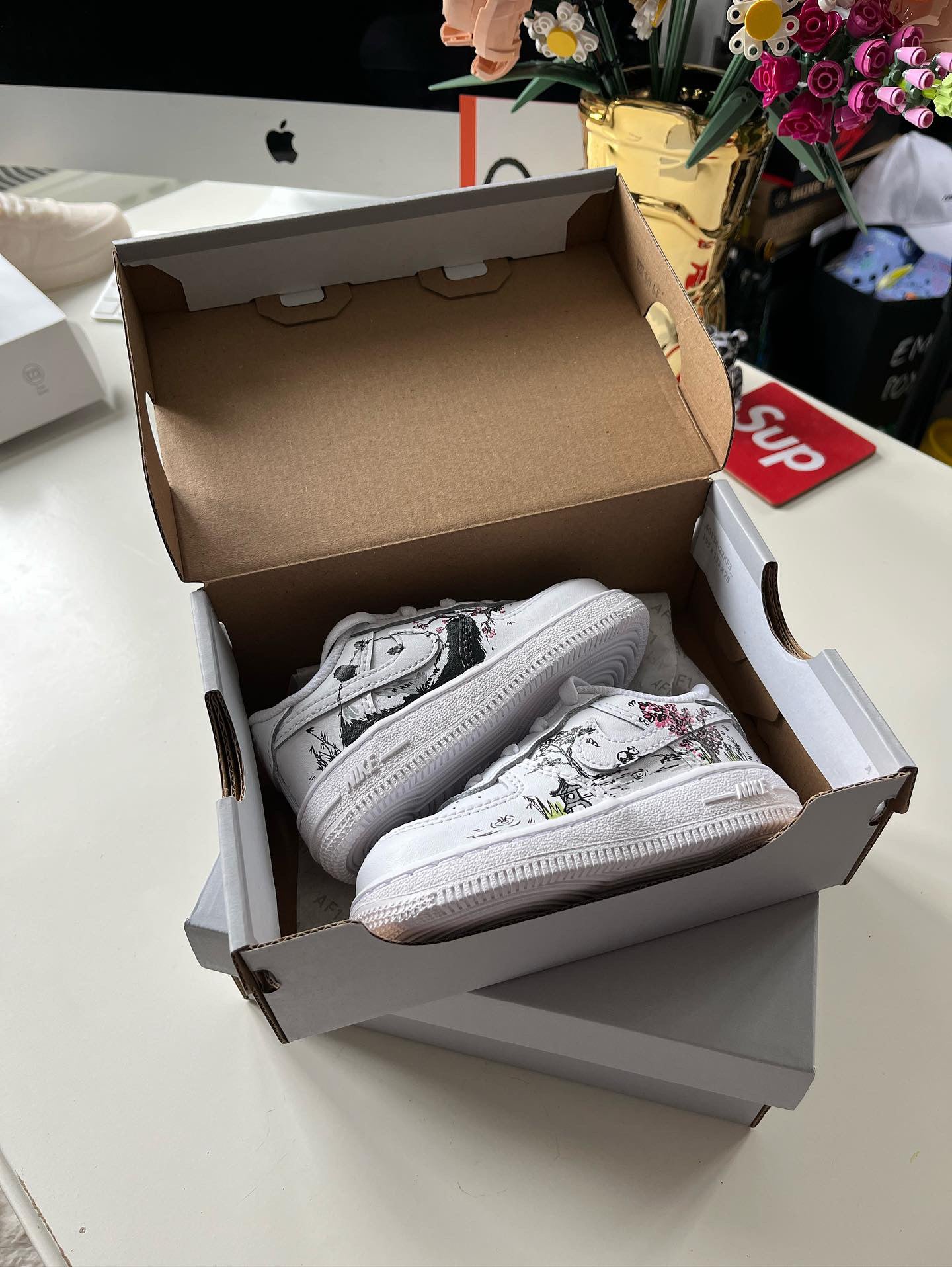 Mini Panda
These customs have been inspired by oriental pandas and the beauty and colour way of these family favourite animals. Recreating the beautiful setting of Chinese wilderness with the detailing of the blossom trees and classic Chinese Towers offered lovely texture and context to the design. The flowers added a pop of colour and the details of the pandas features in it's beautiful habitat. This pair would add to any little ones outfit.
Not available in your size? Why not PRE ORDER?
---
As each sneaker is customised and individually designed based on orders received, CANVVS cannot offer refunds for products bought through the website.  If there is an error with your order, we will rectify the error.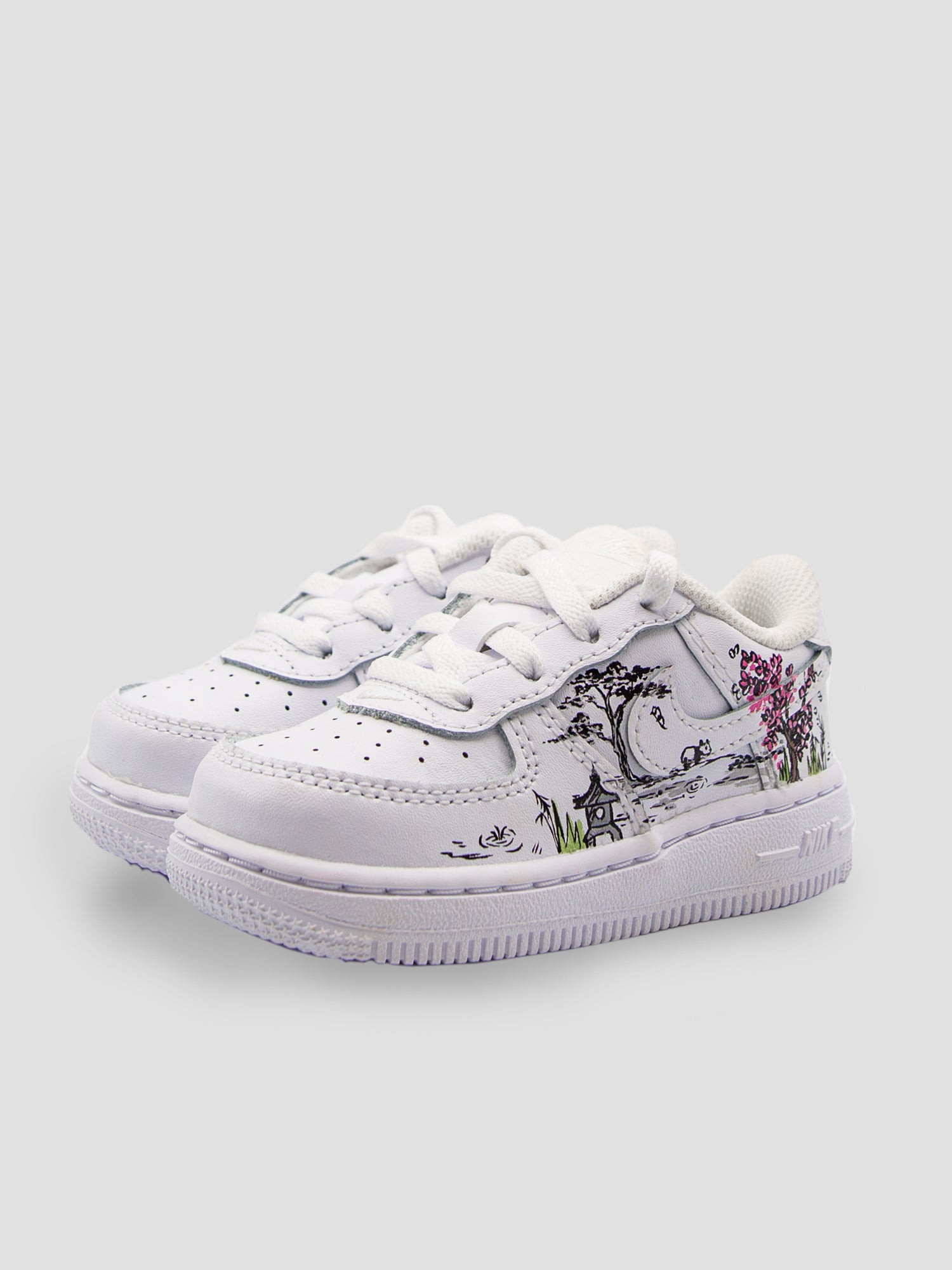 CUSTOMISE YOUR OWN PAIR
To order a customised sneaker, please choose from one of our creators here. Send your requirements for the commission to us and we will then contact and work with the artist on your request.
THE PERSONALISATION YOU CRAVE