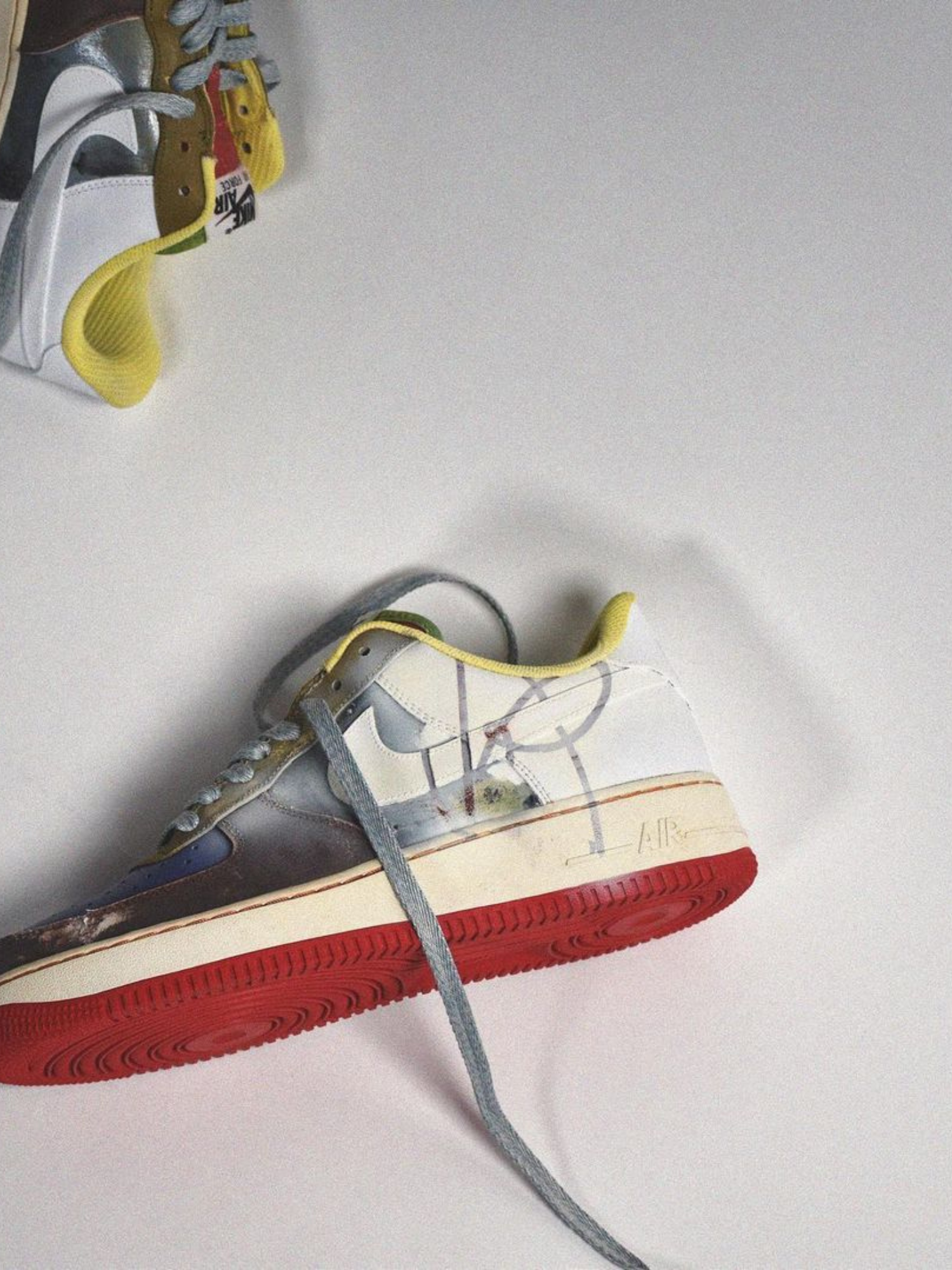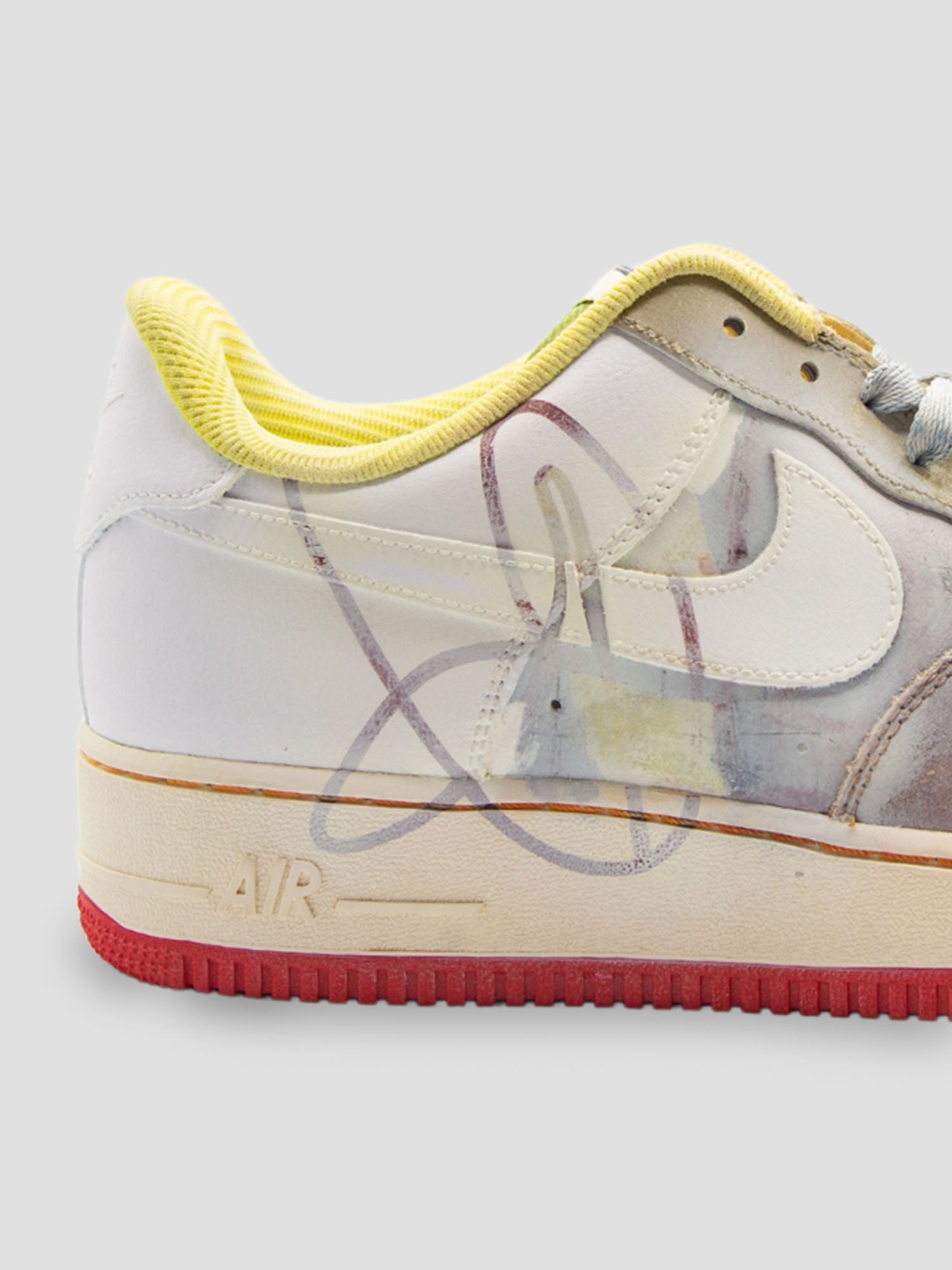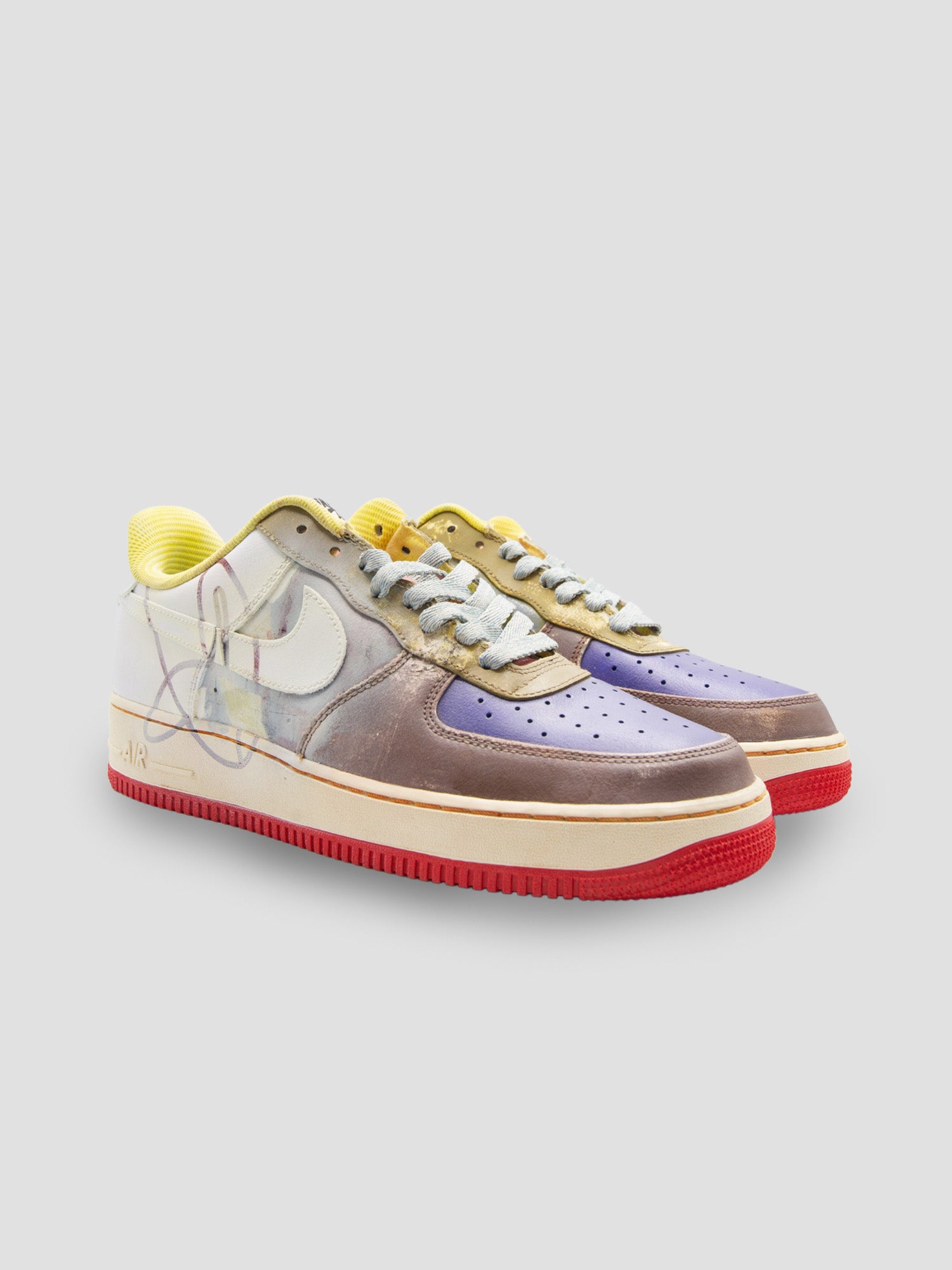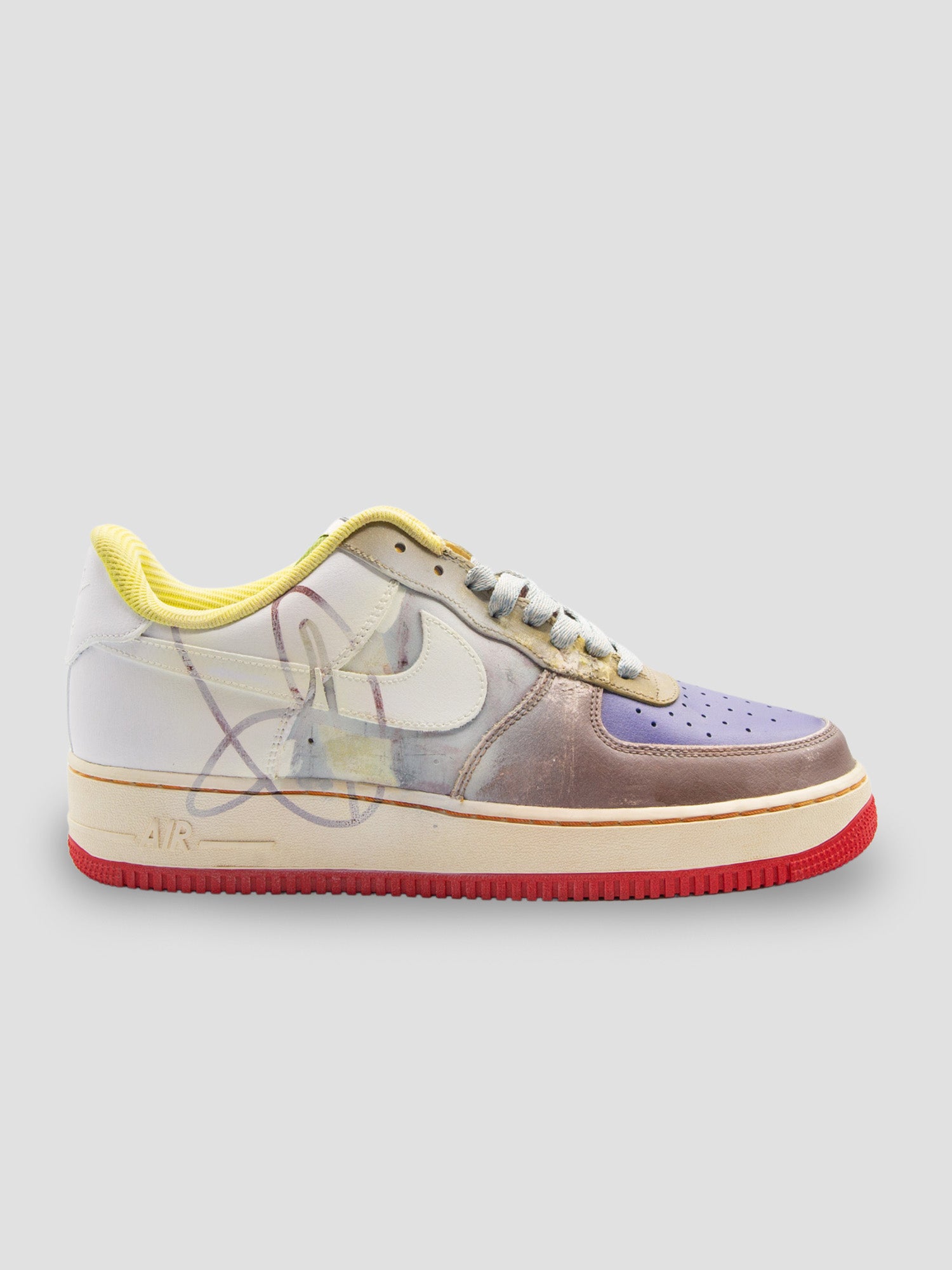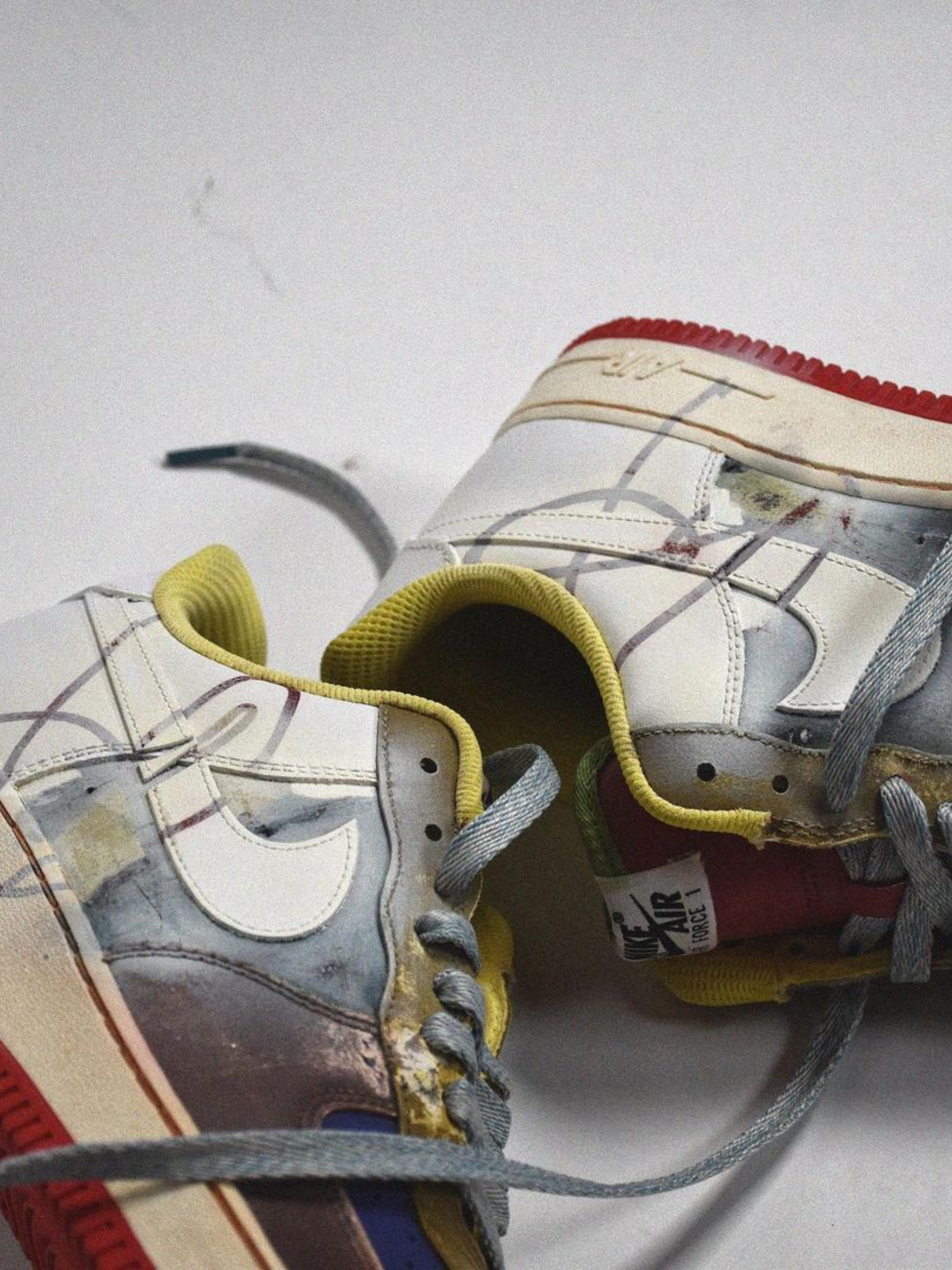 Foundation
When I think of foundation, it's sturdy, steel scaffolding, my parents and school systems. The idea of foundation being both physical, untouchable and largely uncontrollable is what prompted this piece. Parts of the shoe feel heavy and weighted while others are left airy and open ended. The primary colours are all slightly distressed and more organic apart from the sole, referencing my own foundation of simultaneously having privilege, receiving a fine art education, and being surrounded by and relating to a blue collar lifestyle.
---
As each sneaker is customised and individually designed based on orders received, CANVVS cannot offer refunds for products bought through the website.  If there is an error with your order, we will rectify the error.
CUSTOMISE YOUR OWN PAIR
To order a customised sneaker, please choose from one of our creators here. Send your requirements for the commission to us and we will then contact and work with the artist on your request.
THE PERSONALISATION YOU CRAVE