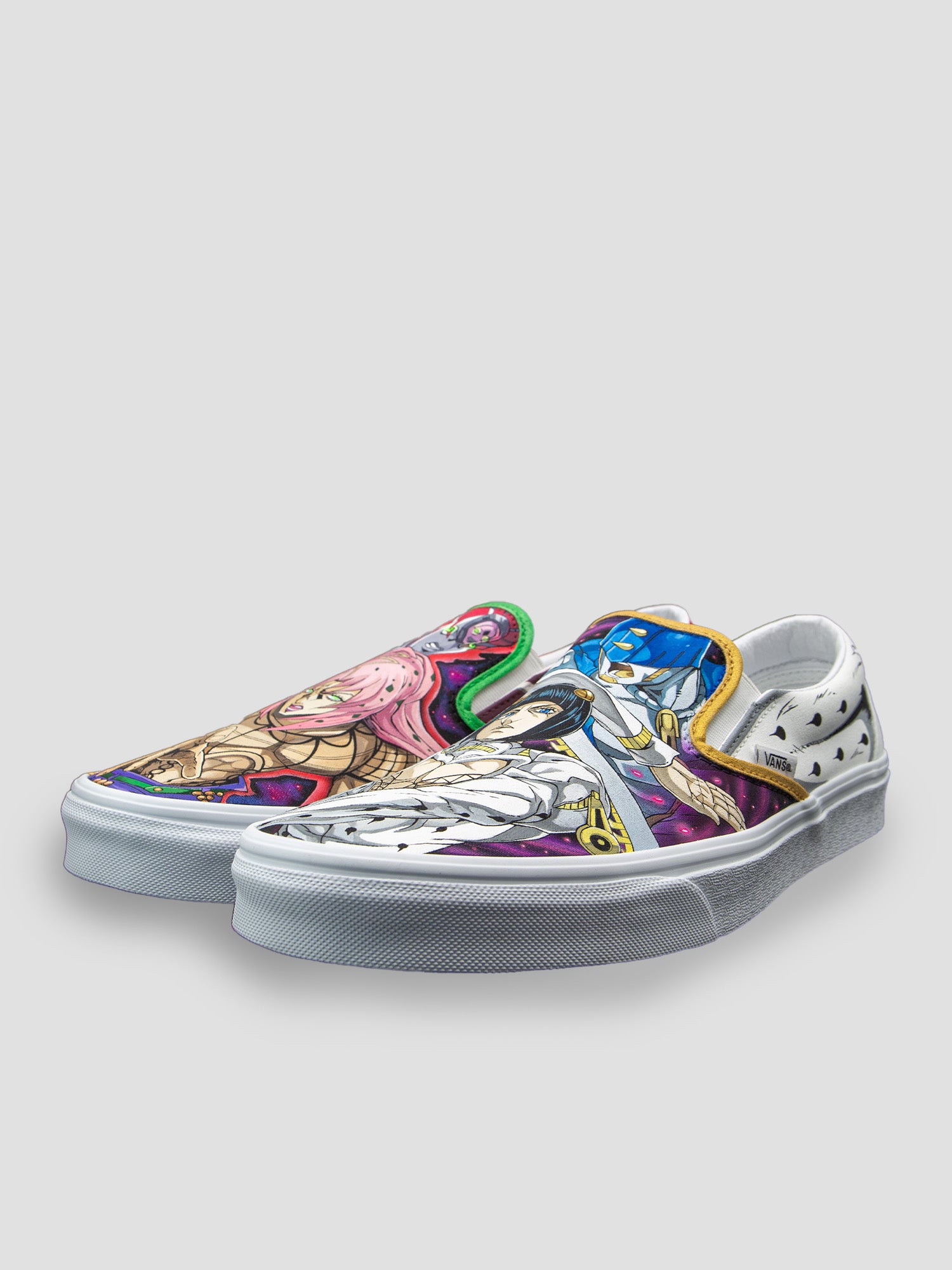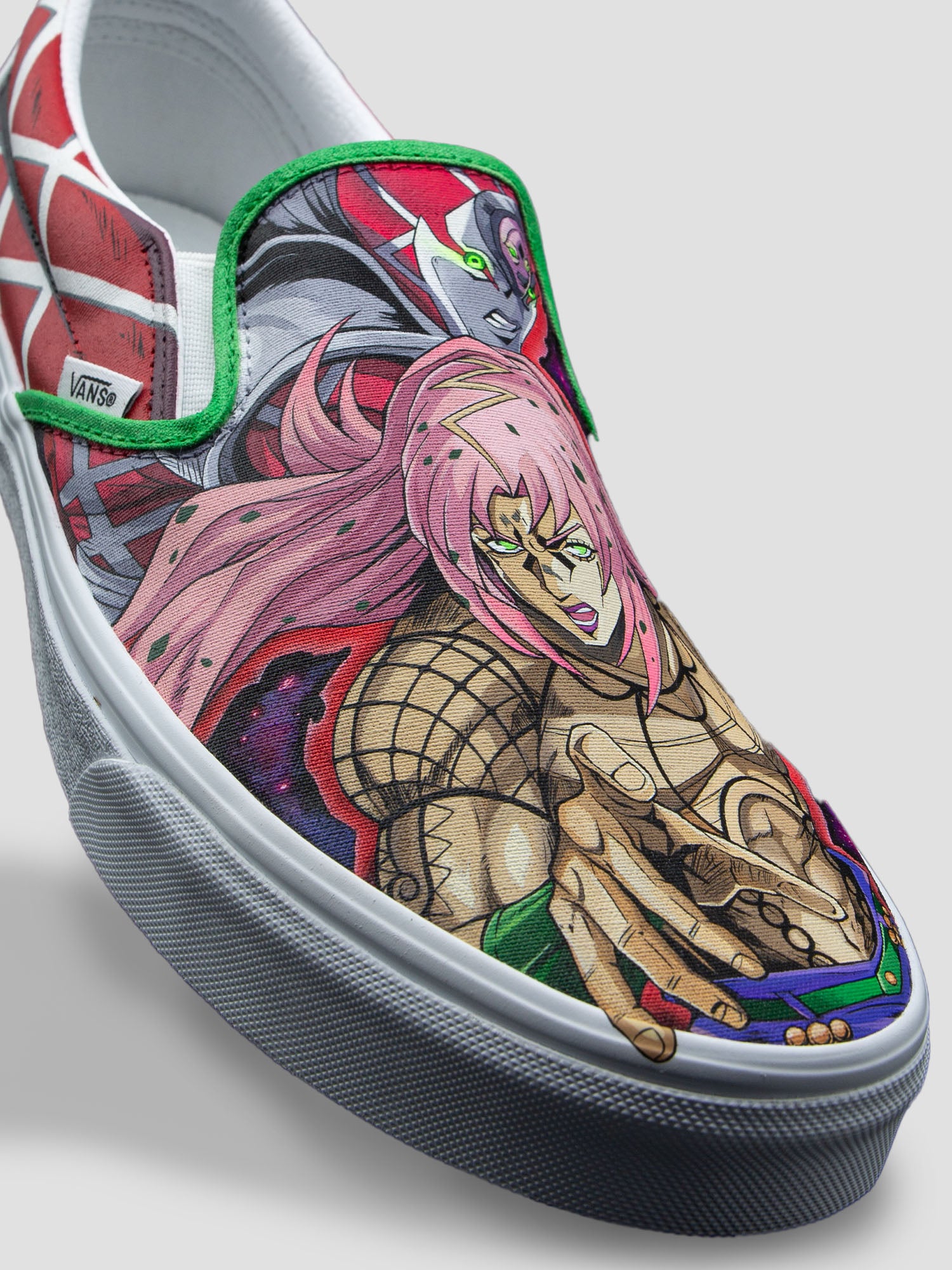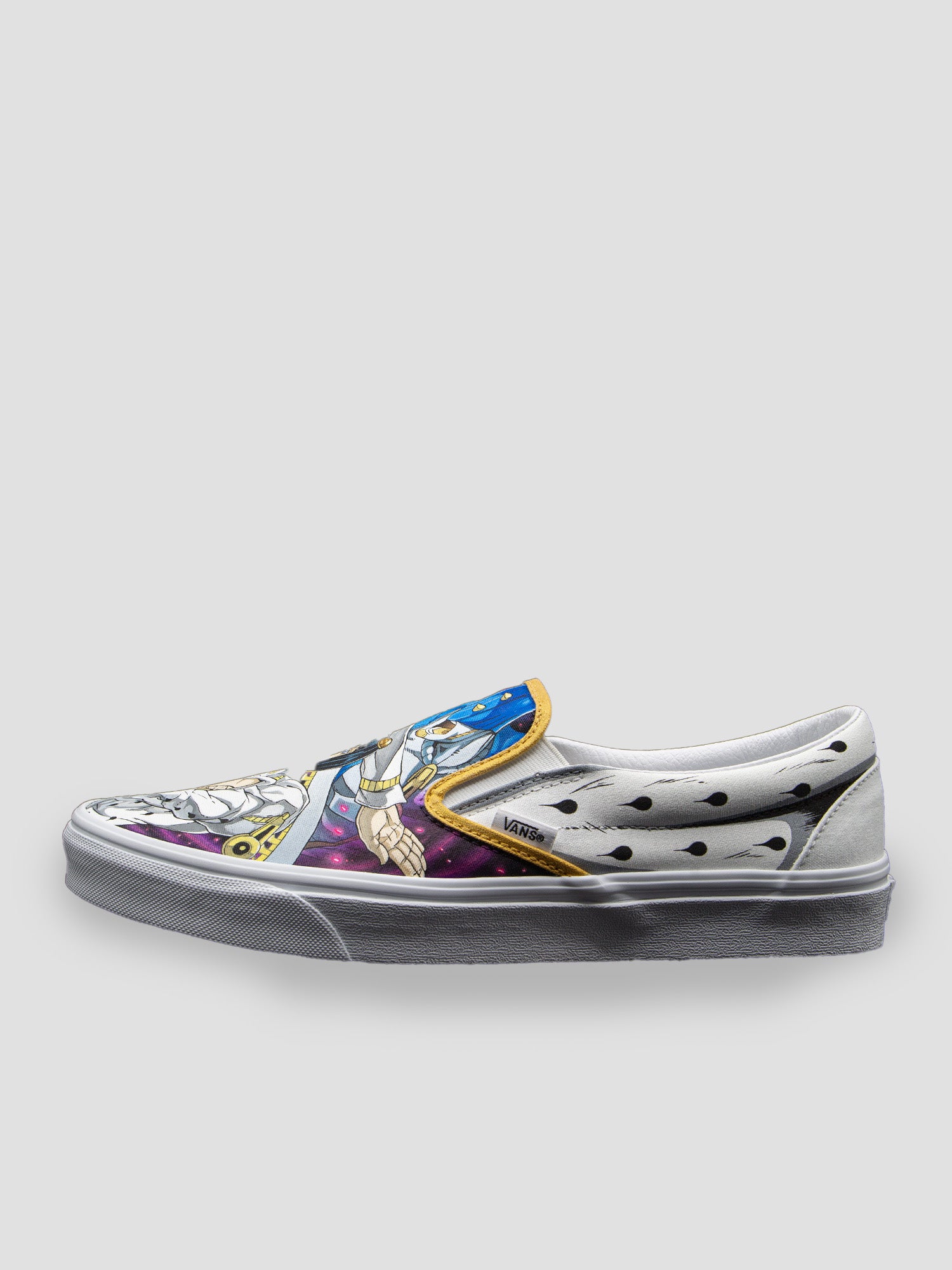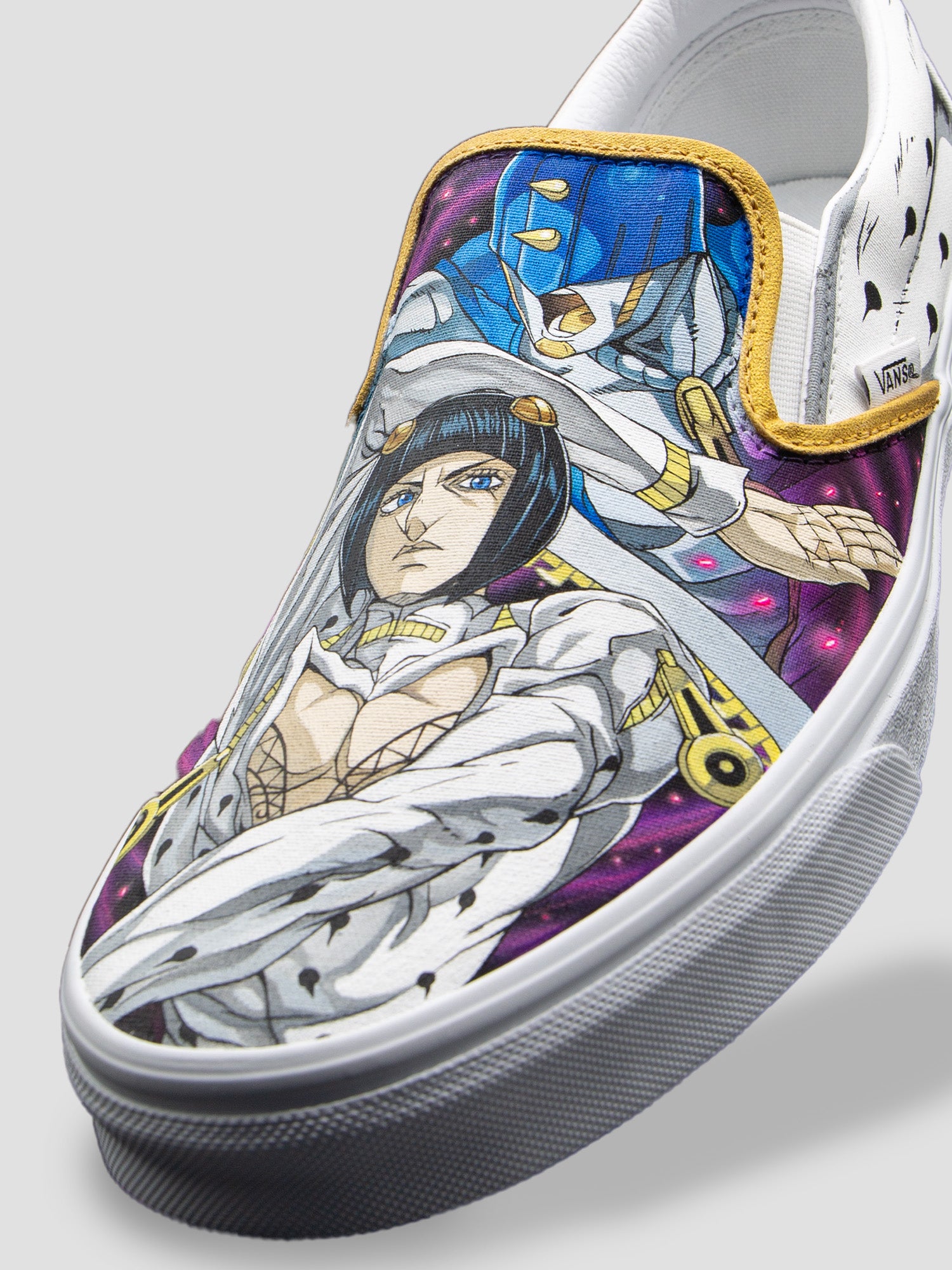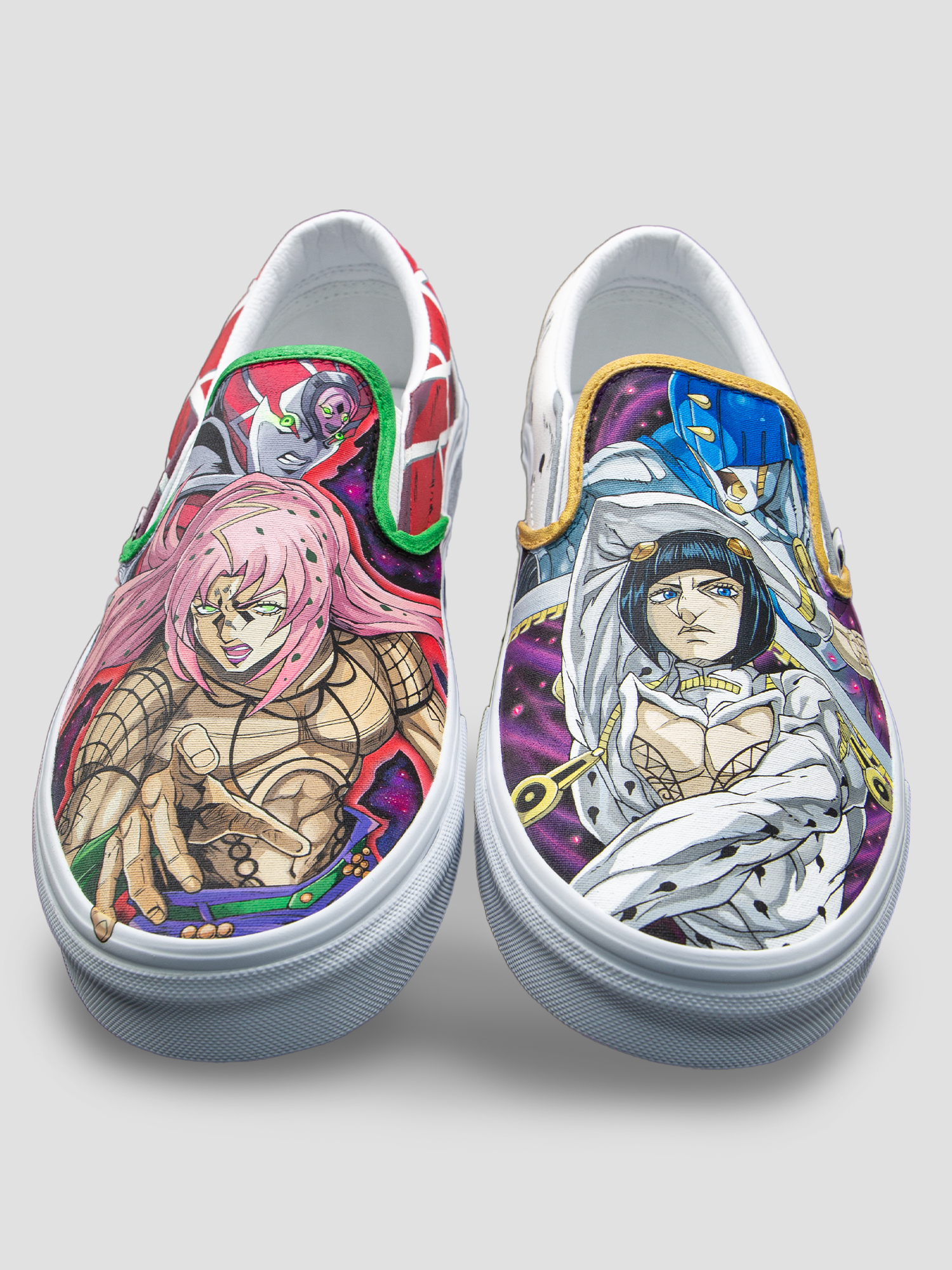 Diavolo x Bucciarati
This design is one of the longest Vans designs I have ever done. But as you may know, I do my best when I have complete creative freedom as I got lucky with this fair, I also focused a-lot on improving my technique in general (colours/shade, composition and lines) and I love Jojo Ba. 
---
As each sneaker is customised and individually designed based on orders received, CANVVS cannot offer refunds for products bought through the website.  If there is an error with your order, we will rectify the error.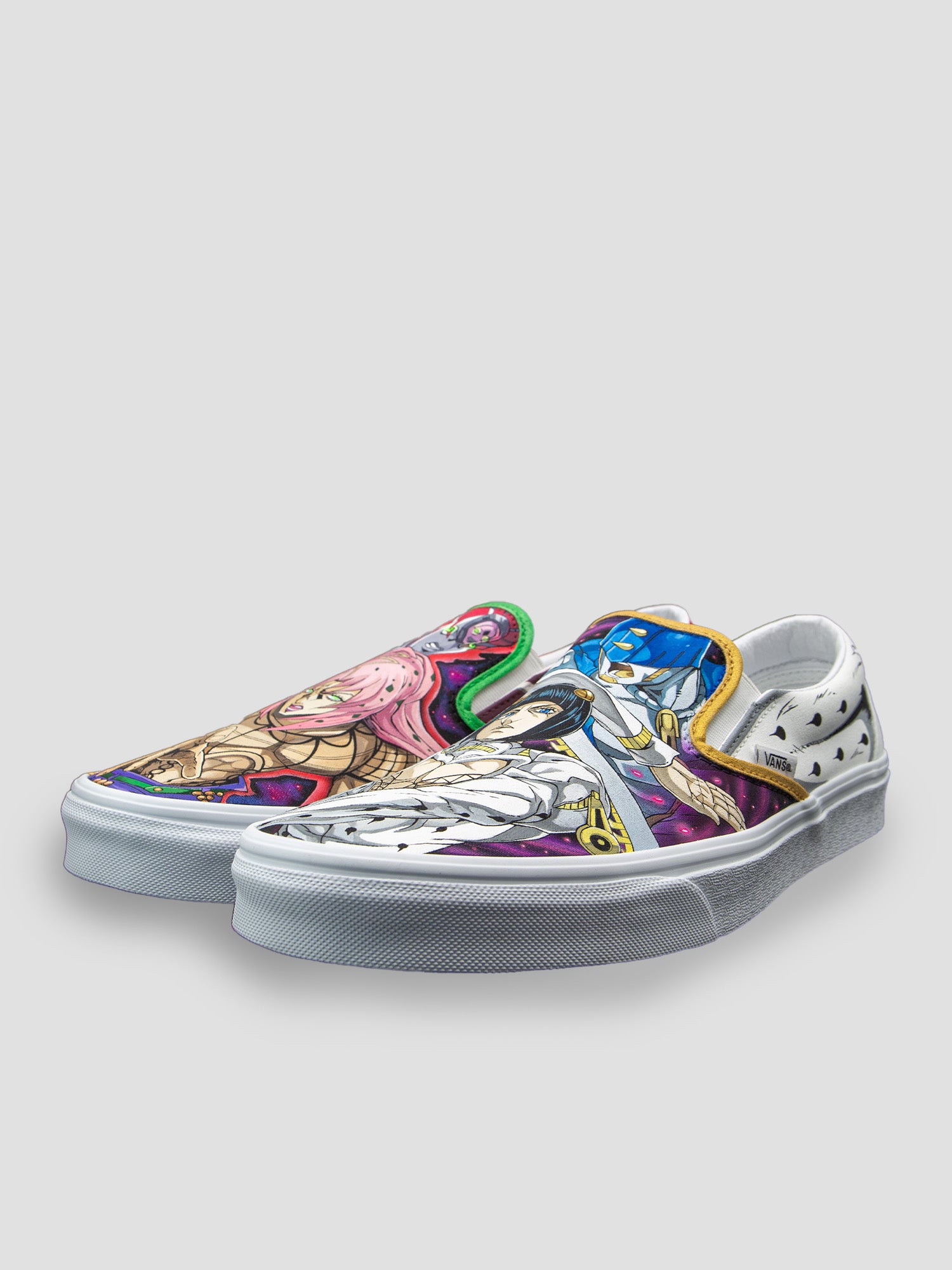 CUSTOMISE YOUR OWN PAIR
To order a customised sneaker, please choose from one of our creators here. Send your requirements for the commission to us and we will then contact and work with the artist on your request.
THE PERSONALISATION YOU CRAVE